Research Team: A Day in the Life
Blog : 6 min read
Our latest blog, written by our Head of Research Emily, provides some behind-the-scenes insight into what our Research Team gets up to on a daily basis with our clients.

They say no day is the same working for a startup – but actually, for the Research Team, our morning always begins in the same way. The Sønr platform, home to 1.5m profiles, on average scans around 60,000 new data points every 24-hours. And so the team checks in on the platform each morning to run through any new insurtech profiles that have been added to the platform, and if necessary, resolve any conflicts.
At 9.30am, the whole company jumps on a video call to join what we call Morgenfrisk, our daily check-in. Every day the whole team gets together to run through what we did yesterday, and what we plan to do today, as well as share any blockers we may face so we can group problem-solve. We've done this for years as it's a great opportunity to check in across teams (and our team is not always office-based) but it's become even more helpful now when we're all working in different places.
After Morgenfirsk, the Research Team spends time scanning the latest breaking news stories, checking in with our network of accelerators, VCs, and founders, joining webinars, and overseeing hundreds of automated keyword searches. This, alongside Sønr's daily scanning, ensures we know everything worth knowing in our industry at any given moment – be it partnerships, product launches, or other – and means we can create better insight across both our industry and its adjacencies. 
These updates are added to the platform, and those that are most important – either to our clients, or to the industry as a whole – are shared with the wider team on Slack, and tagged to be included in our newsletters to clients. Sønr Weekly Insights are part automated and part curated by the Insurtech Research Team every Wednesday, and keep clients up to date on the latest innovation based on geography, trends, current projects, and individual competitors. They are also tailored to each subscriber's interests and activity on our platform, so each is hyper-personalized.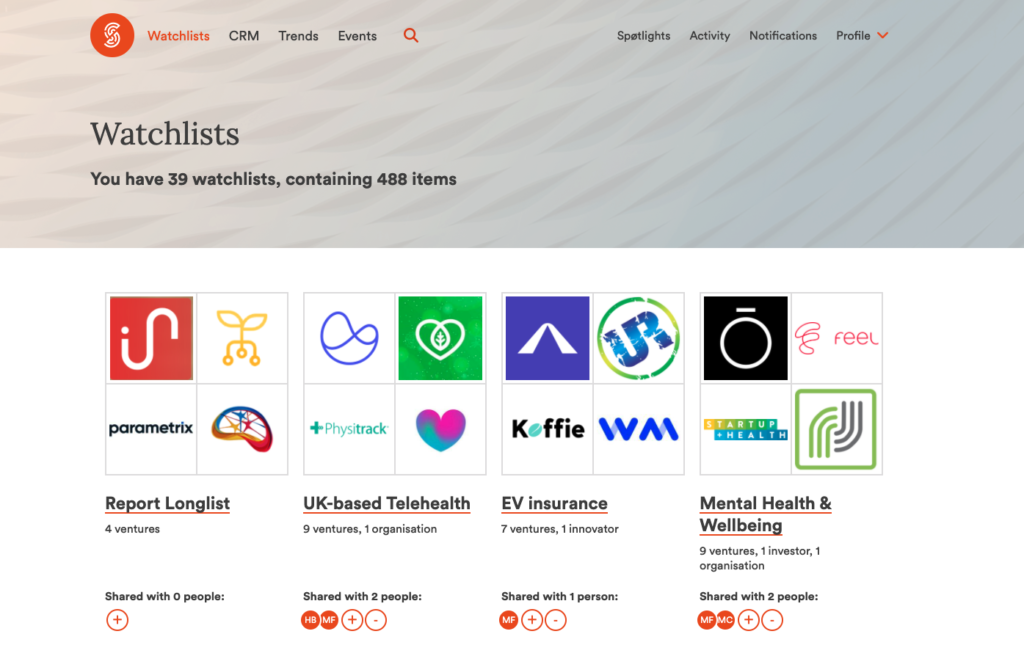 The rest of the morning is typically spent doing work directly related to our clients. Mostly, for me this means coordinating with our Client Partner, Matt, on various value-add tasks for Sønr subscribers – this could be creating a watchlist tailored to a particular area of interest, or doing a bit of background into a particular startup or corporate competitor.
The Insurtech Research Team also runs Spotlights, a fortnightly interview series, with founders from startups and corporate innovators. My team works collectively on this, and as a result, we have a shared CRM on Sønr to help us keep on top of our comms. Sometimes we'll reach out to founders directly, sometimes a VC will get in touch and let us know one of their portfolios is about to fundraise, and sometimes we'll cover a cohort at an accelerator – either way, it's a really useful way of keeping in touch with the latest news and gaining insight into a startup's activity.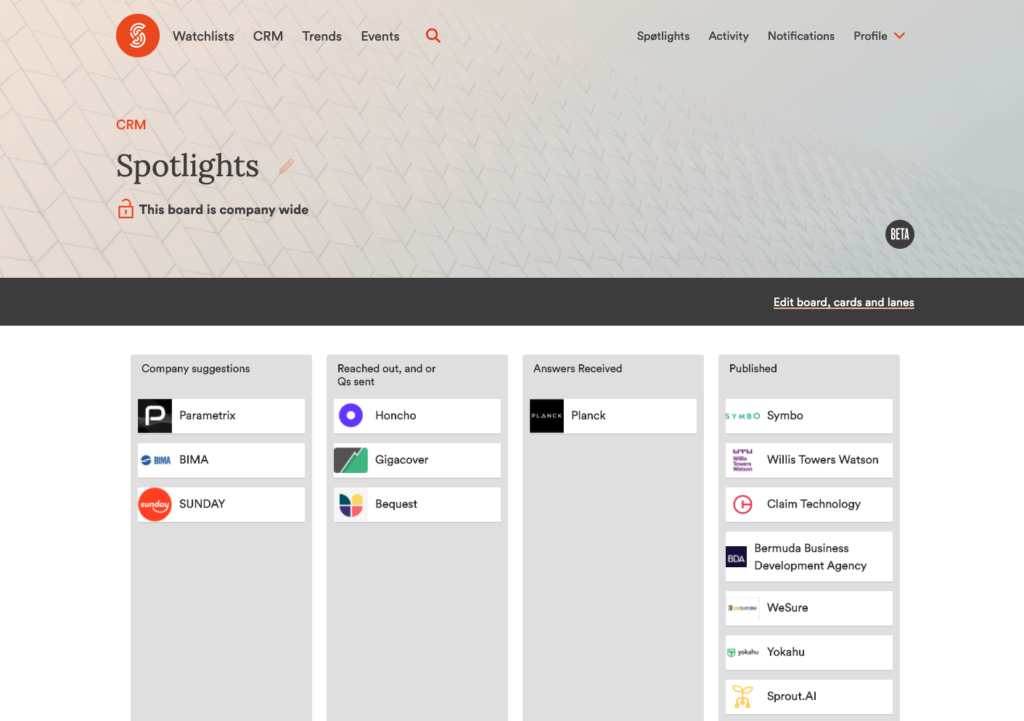 Post-lunch we have another company-wide check-in. Our afternoon meeting is something we introduced after Lockdown began and is a chance to catch up with one another – a bit of a digital coffee break. For twenty or so minutes, the team swaps dream houses on Rightmove, share what we got up to at the weekend, and gets ever so slightly competitive over our Star Chart rankings. The Star Chart is a monthly competition that a few of the team and I compete in to see who's been most active, something we started a few years ago when we were training for a half marathon together, and re-introduced for lockdown. Harvey, one of our Devs, will usually be about twenty places ahead of everyone else and absolutely smashing it.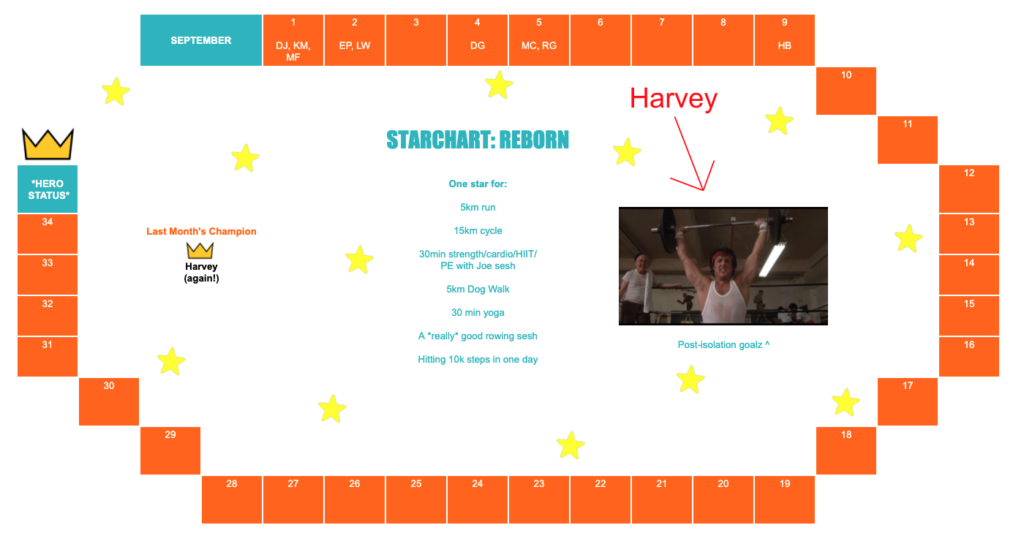 In the afternoon I tend to work on larger research projects. Often we get asked to create a bespoke report on some key investment trends from the previous quarter based on a company's personal interests. As well as our data analysts providing insight into startups that have received investment or been acquired, the Insurtech Research Team also conduct wider analysis on the quarter in question – exploring BigTech activity, adjacencies, historic comparison, partnerships, and product launches – and how it directly could affect the sectors of insurance the client operates in, to make sure we're getting the full picture. 
During the day we sometimes have an alert come through on Slack to let my team know someone has requested some extra info on Sønr profile – we have a 24-hour SLA for all of our platform subscribers that enables them to request more info on any company, so we have individual Insurtech Research Team members assigned to each task to make sure it's done within the timeframe, and our Client Team is on hand to review any work, and suggest any bonuses we could include.
At the end of the day, I'll do a quick run-through of tomorrow's diary and create a to-do list, have one final check of Slack and my inbox, and then start my really long commute down the hall to my dining room for dinner. 

Fancy trialing Sønr and some of the exclusive services mentioned above? Sign up for a free 14-day trial here.