Elad Tsur – Planck
Spøtlight : 7 min read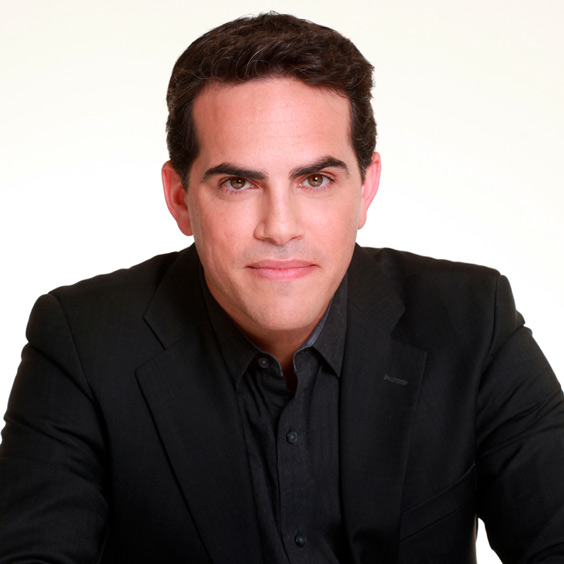 It's been nearly 18 months since we last caught up with Elad, co-founder and CEO of Planck. The business continues to go from strength-to-strength, has a 0% customer churn and a 100% client growth. If you want to know more about Planck, keep reading…

Hi Elad, could you give us a quick introduction to yourself and Planck?
Planck is a data solutions vendor in the commercial insurance market. We have developed an AI-based data platform, which is able to create underwriting insights about any business. Our customers are commercial carriers, such as Chubb and AIG, and we help them grow both new and retained commercial business while reducing loss and expense ratios, by simply providing them with all of the data they need, when and where they need it, with ultra-high accuracy. Pre-filling submission forms, digital underwriting, streamlining processes, exposure management, lead generation, and even new risk models – are all use cases that are supported by our platform.
A bit about me – my name is Elad Tsur, and I am the co-founder and CEO of Planck. My academic background is in Computer Science, and previously I co-founded a startup that was acquired by Salesforce.

Can you go into more detail about how your AI-powered data platform for commercial insurance creates its insights?
Planck has developed an amazing platform, which includes the best business search engine, with tens of thousands of machine learning models that are continuously manufacturing data insights about businesses. All that is required is a business name and address. In order to create and return the most relevant and accurate data insights, our AI-based platform runs several different processes. To illustrate this, consider our three-stage process:
Data Collection: Planck's AI-based data platform gathers all publicly available data on the web related to the submitted business. This includes images, text, videos, reviews, and public records. The data can be in any format.
Data Processing: After the data has been collected, our AI-based data platform uses diverse capabilities—including image processing, natural language processing, and geospatial analysis—to pull all the relevant information from every piece of data.
Insights Creation: Finally, Planck's deep learning capabilities crunch all the extracted information in order to decipher the truth.
The output of this process is accurate and relevant data insights that are returned through an API in any required format and can be plugged into any insurance process, including submission, underwriting and quoting audits, and renewals. For example, Planck can be plugged into the submission process in order to populate the submission fields with correct answers.

In June this year Planck raised $16m in Series B funding – congrats! Can you share with us how you've been putting the new funding to use?
Planck has reached a point where we have to support rapid scaling. In 2019, our customer base grew by 5x, the number of machine-learning models we trained and deployed to production grew by 10x, and the average expansion of our existing customers was 4x.
The first half of 2020, despite covid-19, wasn't different. We had two options: either slow down and maintain linear growth with our existing staff or move to an investment round to keep the pace of our exponential growth. We chose the latter. Our existing data dictionaries contain thousands of commercial insights available to our customers. But thinking about Planck as a data vendor is like buying a Mercedes to charge your phone: you can keep your phone connected to the USB charger in your car sitting in a parking lot, but you're missing the point.
This funding round helps us to support almost every data-related process in the insurance industry, far beyond simply being a data vendor.

What are some of your other highlights from the last year?
In the past 12 months, we had an amazing run. Since we founded Planck, not only has our churn remained at 0%, all of our customers have actually expanded. Recently, we helped several carriers improve their existing underwriting models by introducing new underwriting criteria, which have reduced their loss ratios by 5-10%.
On the technology front, we have recently released the second version of our internal web crawler, and we claim to have the best business-search-engine in the world. We outperform Google by an order of magnitude. On top of that, we have completed building our AI-AI-I platform, which is basically an AI platform that by itself creates other AI models, that are creating insights for our customers. I.e., we have completed building a machine that builds machines that create data insights. We truly live in the future.

Can you share some of your plans/goals for the next 12-months?
We have helped many carriers embrace AI and dramatically improve their business metrics. Our goal in the next 12 months is to help other carriers in the US to do the same.

What's your view on your market at the moment? What are the opportunities and threats that Covid-19 has brought?
Planck has always been and will continue to be committed to our customers and their business. Over the last few months, the entire economy has changed due to the coronavirus pandemic. Small-medium businesses all over the world have had to shift and adapt to the "new normal" in order to rapidly recover revenue that was lost. That had an impact on the commercial carrier's book of business. We help our customers to respond to this impact. We monitor the carrier's book, and through our platform, the carrier can manage the change of exposure across all lines of business and across segments.
How many contractors in the carrier's book have moved from in-doors services to out-door services? How many restaurants have closed their business? What manufacturers have started to manufacture personal hygiene and health products? How many healthcare businesses have ER operations and NIV treatment? etc.
If you had to give one piece of advice for aspiring startups looking to help innovate the insurance industry, what would it be?
Be humble. Don't underestimate the complexity of the insurance industry. Underwriters, actuaries, adjusters – this industry is built by experts who truly know what they are doing, and they do it very well. Thus, try to focus on one thing that you excel at–and do it well.
Is there a startup within the insurance or wider financial services space you think should be one to watch?
In the previous Spotlight interview, you asked me a similar question and I answered that one should watch Next Insurance and Hippo Insurance. I still think that these two should be on your watchlist. If you ask me to mention a startup that Sonr readers probably don't know though they should, then I would say Nym Health. Nym is revolutionizing the medical coding process, which would have a substantial impact on health insurers in the US.


If you'd like to find out more about Planck, please visit its Sønr profile, or you can check out its website.