Gender Disparity in Insurtech
Blog : 8 min read
Our Research Team recently ran a survey on gender disparity within Insurtech leadership – the question is, will the results actually shock you? Our Head of Research, Emily Peters, wrote the following…
Jane Fraser was recently announced as the CEO of Citibank – the first female CEO of a major Wall Street Bank.
I find it inconceivable that we're still at a point where there's a celebration of the 'first female' running a major Wall Street bank. It's 2020. Why has it taken this long?
It got me thinking about what the gender disparity in insurance looks like.

According to the ABI, in entry level roles, there is a 55:45 female-identifying to male-identifying gender split in insurance. However this steadily drops in promotions until you reach a 21:79 split when it comes to female to male persons in executive teams and boards. It's a similar story around the globe – women hold 21% of executive roles in Australia, and 19% in the US, for example.
The gender disparity in insurance leadership is obvious. Yet it's also not surprising, which is even worse.
And as for Insurtech…
Whilst I'd love to say it's a different story in Insurtech… the data suggests otherwise. Recently, we conducted analysis of more than 1,000 insurtechs founded in 2010 or later that had received some kind of funding. Of those, around 10% had both male and female founders. Less than 3% had female-only founders.
Hardly a surprise when you consider the gender disparity in VC investment is also shocking. Female-founded teams represented just 2.8% of all capital invested into US startups last year, for example.
The industry, and those adjacent to it, have a lot of work to do still. Us included – we're a team with a gender disparity too.
We want to address that. Call it out, even. And though we may not be the biggest company in the world, we can still try and play a part. We want to do our bit in driving awareness into early-stage businesses, across different sectors, geographies and propositions. So, to kick things off, we thought we'd share some of the female-led startups that we've been researching this week.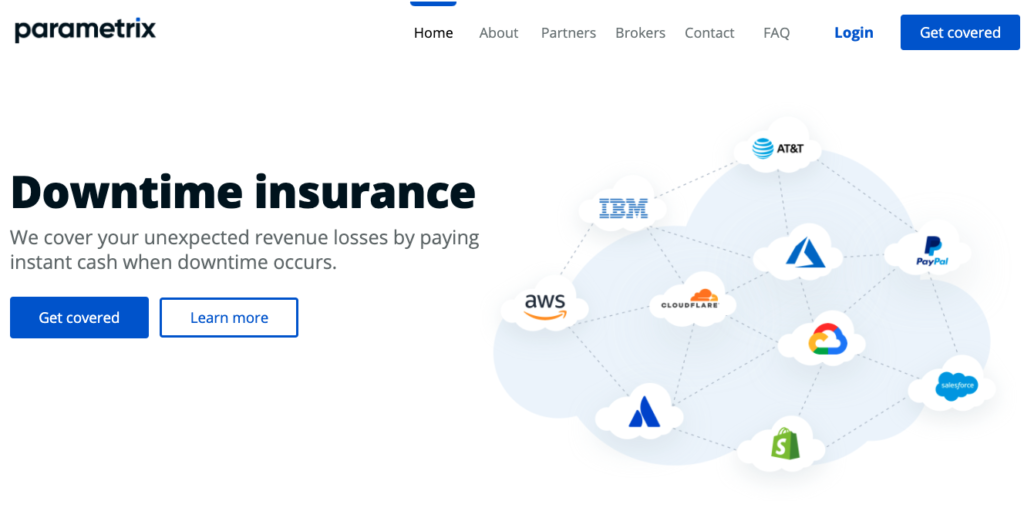 Total Funding: None disclosed
Geography: Israel, UK, US
Proposition: Parametrix creates parametric insurance for SaaS, PaaS, and IaaS downtime such as cloud outages, network crashes, and platform failures.
Recent Headlines: Currently one of the 8 finalists for Zurich's 2020 Innovation Championship (Oct 2020). Lloyd's Labs fourth cohort and Plug and Play Batch 8 (April 2020). One of the Insurtech 100.
Founders: Yonatan Hatzor (CEO), Neta Rozy (CTO) and Ori Cohen (COO)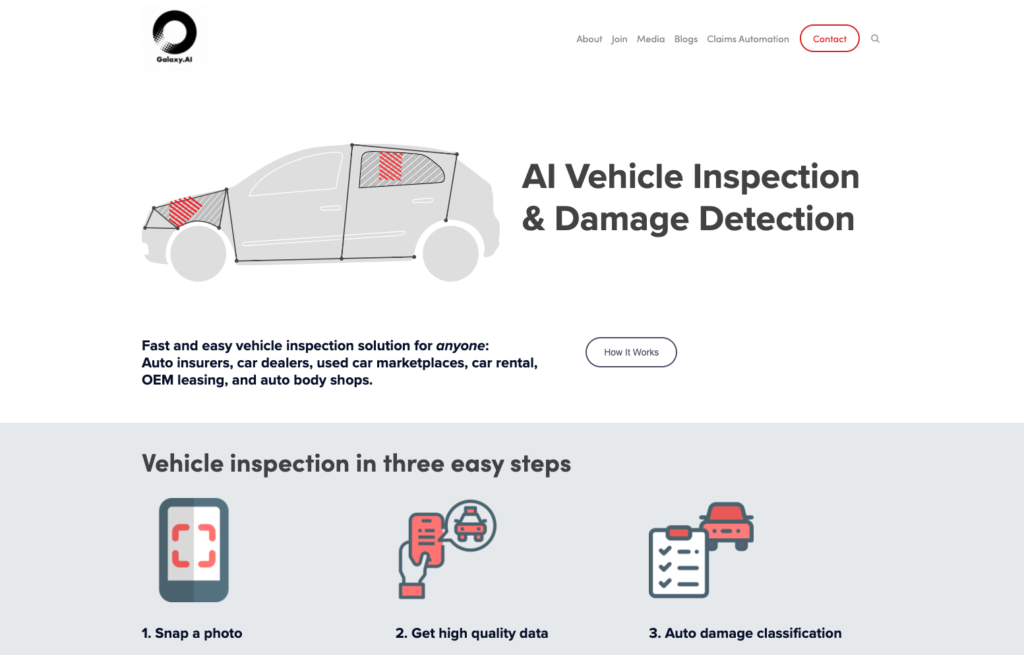 Total Funding: $2.9m
Geography: US
Proposition: Galaxy.AI leverages AI and APIs to enable end-users to take pictures of their vehicle and receive feedback on vehicle condition in real time, including damage and part classification. It uses historic data to eliminate pre-existing damages. Galaxy also offers automated claim estimation.
Recent Headlines: Part of Newark Venture Partners Labs Accelerator Program (Nov 2019)
Founders: Jas Maggu (CEO) and Alexandros Louizos (left the company in 2018)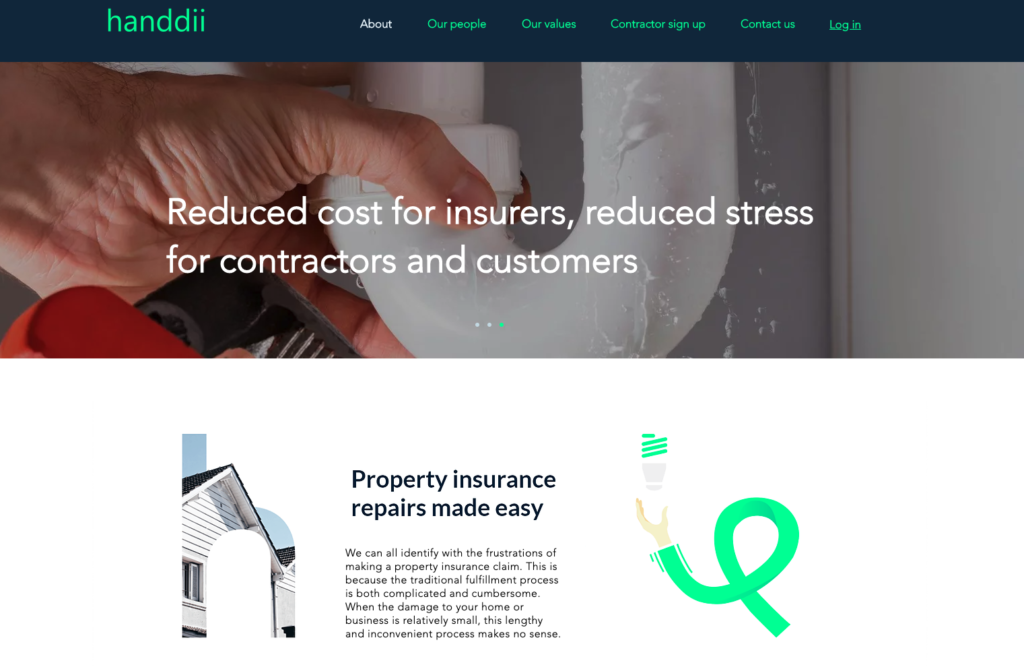 Total Funding: $1.5m
Geography: Australia, USA
Proposition: Handdii fast-tracks property claims by creating a simple ecosystem of home-owners, insurers, and a network of local contractors. Once the platform pairs a property with the best contractor, all parties are kept up to date with repair progress, and admin is automated. It has over 1,000 contractors on board.
Recent Headlines: Partnered with Hippo (June 2020). Selected for the Aus Industry Landing Pad program (Feb 2020).
Founders: Christie Downs (CEO) and Kathryn Wood (COO)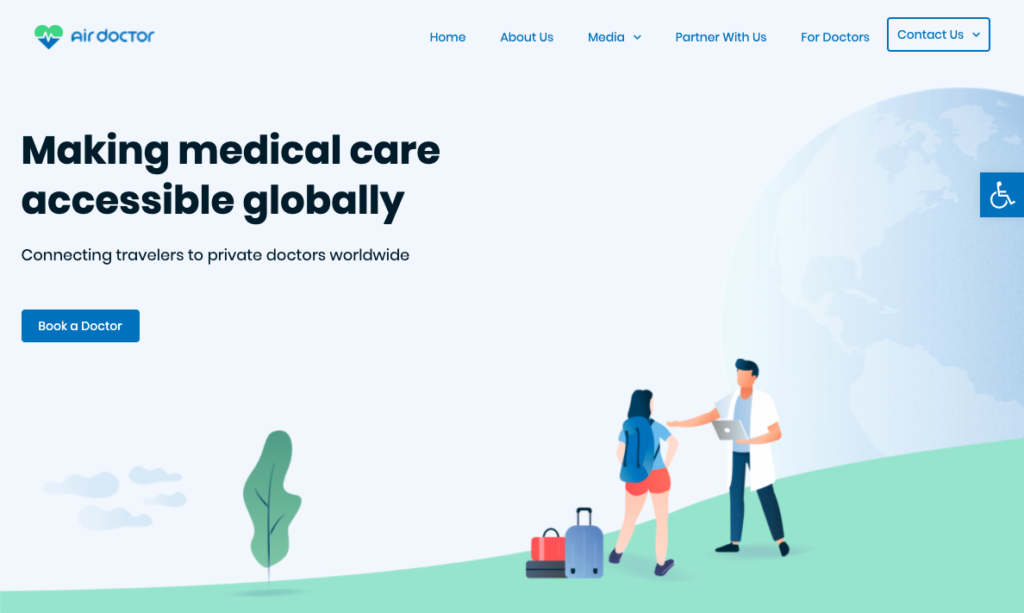 Total Funding: $10.9m
Geography: Israel, Europe, North and South America, Australia
Proposition: Air Doctor helps users search, find and schedule a doctor within two minutes when you are abroad. It also offers home, clinic and telemedicine visits, and doctors are available in many languages.
Recent Headlines: Launched a new Telemedicine service (Dec 2019). Raised $7.8m Series A led by Kamet and Phoenix Insurance company (May 2020).
Founders: Jenny Cohen Derfler (CEO), Efrat Sai-Ofir (COO), Yegor Kurbachev (VP, R&D), and Yam Derfler (Head of Innovation)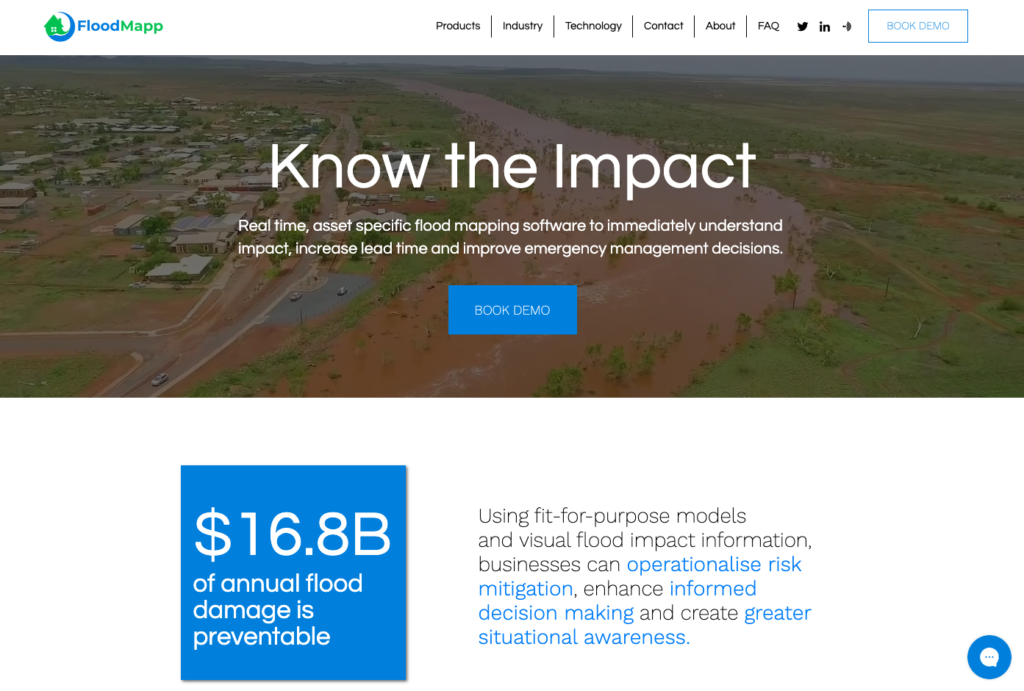 Total Funding: $1.3m
Geography: Australia, US
Proposition: Provides predictive flood mapping and personal alerts. It aggregates 1.3b data points (350k new measurements every hour) such as live rainfall and river data and leverages machine learning to create models of large-scale inundation mapping, which in turn provide real-time alerts, early warnings, and pro-active responses.
Recent Headlines: Raised AUS$1.3m in Seed funding (Aug 2019). Launched in the US (Sep 2019).
Founders: Juliette Murphy (CEO) and Ryan Prosser (CTO)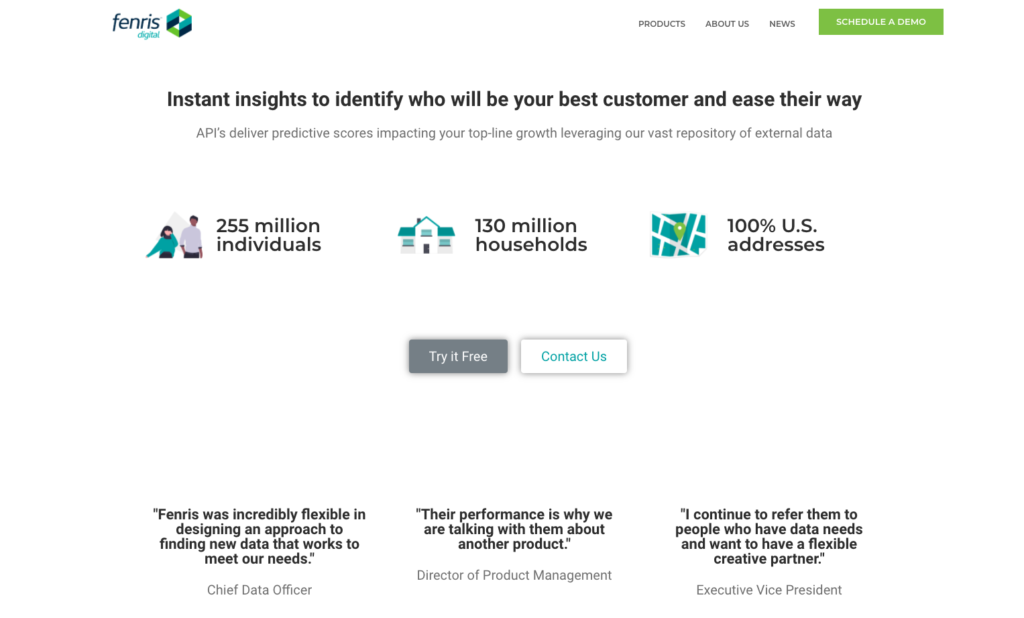 Total Funding: $1.7m
Geography: US
Proposition: Fenris offers predictive scores, pre-fill data and 'LicenseSnap', which enables users to speed up the quoting journey by taking a picture of their drivers licence, via API. It also offers insight into likelihood-to-buy, credit, and fraud indicators and has data sets on over 255m individuals and 130m households in the US.
Recent Headlines: Raised Seed funding (May). Part of the MassChallenge FinTech cohort (Dec 2019).
Founders: Jen Linton (CEO)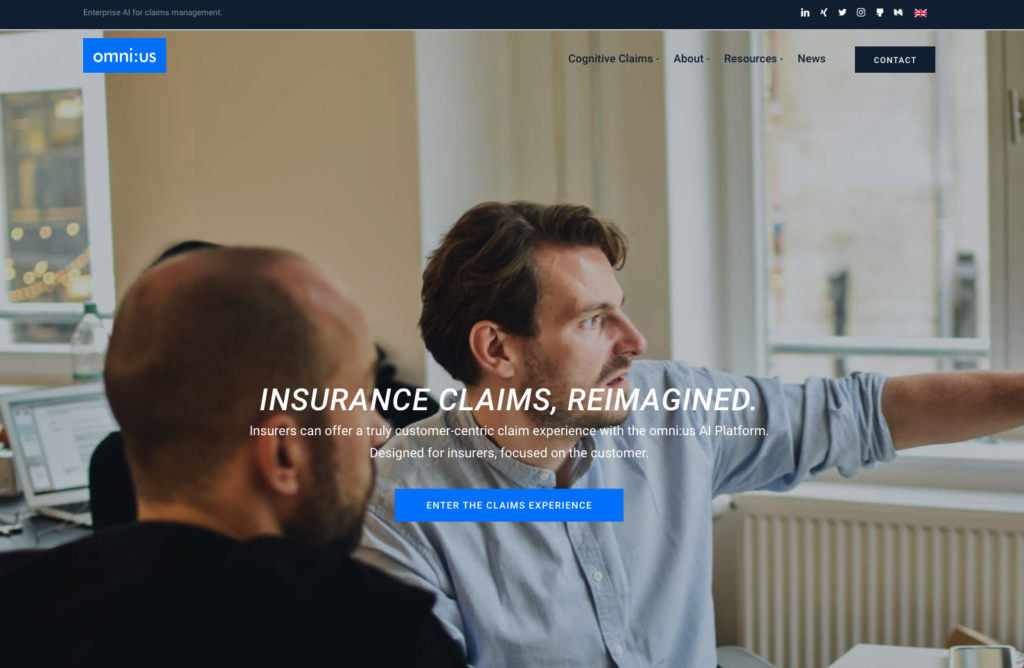 Total Funding: $44.1m
Geography: Germany, Spain, UK, France, North America, South America
Proposition: Omni:Us offers AI-as-a-Service for cognitive claims management. It provides all the tools and data to make quick claims decisions, and automated data extraction & classification tasks – leveraging NLP & computer vision to (un)structured data like forms, scans, photos and videos, offering structured data. Also, Omni:Us enables companies to build their own ML models.
Recent Headlines: Platform v2.0 release (July 2020). Partnered with Rokk3r to enter LATAM (May 2020). Raised a $13m Series A (Feb 2020). One of the Insurtech 100.
Founders: Sofie Quidenus-Wahlforss (CEO), Harald Gölles (Chief Software Architect), Eric Pfarl (CXO), Martin Micko (COO), Stephan Dorfmeister (CFO).

Interested in learning more?
Check out this list of resources to learn more about gender disparity in financial services, and what you can do to help end it:
Have more suggestions? Please let us know and we'll include them above: [email protected]