Propel your business with leading market intelligence
We tailor our research services to your specific needs, ensuring you receive actionable intelligence and insights that align with your unique business objectives.
Leveraging data analytics and AI, we provide unique decision support, enabling you to optimise your innovation investments, partnerships, resource allocation, and risk management.
Inform your strategy with data-led insight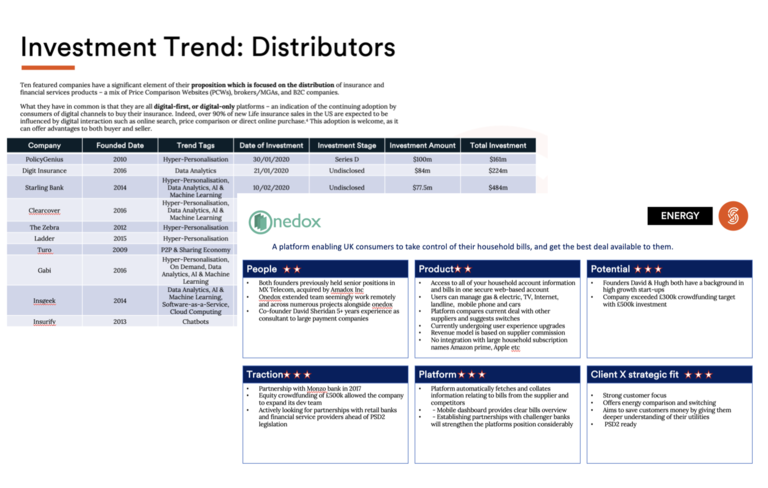 Market intelligence aligned to your strategic priorities
There's plenty of market commentary around insurtech. But very little, if any, will be sufficiently tailored to be of true value. Our bespoke reporting allows you to:
Make informed decisions aligned to your priorities  

Refine and iterate with Sønr to derive ultimate value 

Challenge and validate the underlying data

Accelerate and/or increase the value delivered by innovation activity

Request written papers, virtual presentations, or in-person events 
We work with our clients to ensure our reports derive value across the organisation.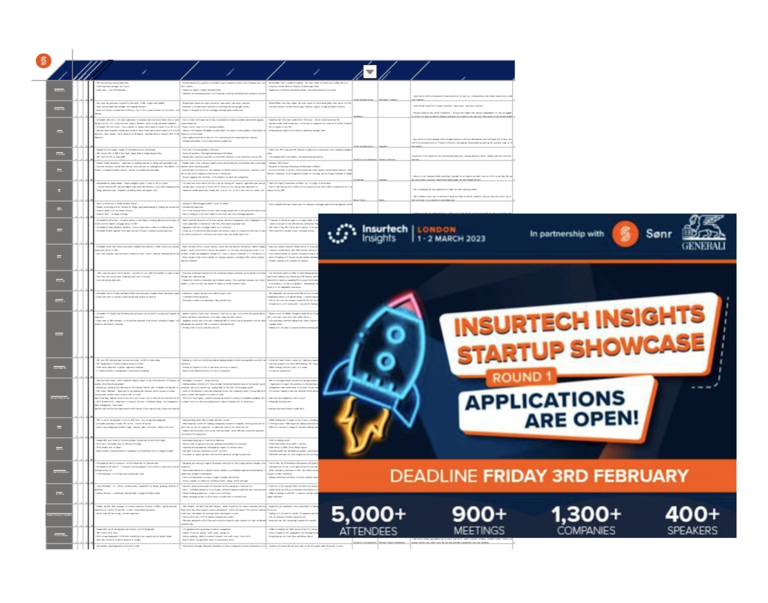 Scan the global market for the start ups and scales ups reshaping the industry
We house the world's most comprehensive source of insurance data. Coupled with our global client base, strategic partnerships and connections, we are uniquely positioned to source targeted companies, and detailed information on these companies to fuel innovation and corporate development initiatives: 
Sønr's data, coupled with our world-class researchers and analysts, enables you to: 
Attract startups and scale ups to your innovation activities

Request, validate, and track a set of companies

Monitor the landscape for opportunities to partner / invest / acquire

Request detailed information aligned to due diligence requirements 

Request introductions to targets
A lot of the value we bring is unearthing opportunities outside of your usual routes.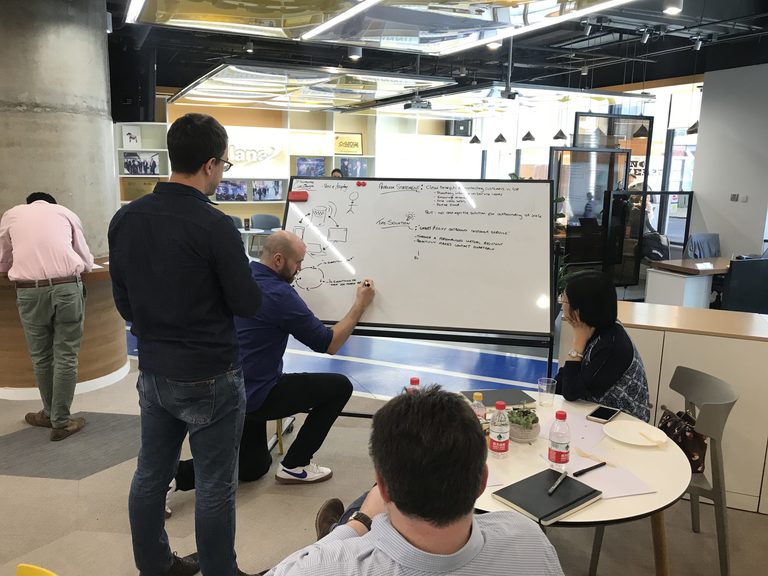 Tailored briefings and immersions
We love connecting with people interested in harnessing our data and knowledge. Whether you have deep domain experience, or you are simply seeking an introductory-level briefing, we have the data, insights and connections to structure a briefing or market immersion suited to you. We can: 
Organise, and facilitate in-person market immersions globally

Run Executive and Board-level briefings

Present topic and trend deep dives 

Extrapolate and present quarterly investment trends

Host, chair and facilitate conversations
We are a collaborative and fun group of individuals to work with. We will make our briefings and immersions, whether virtual or in-person, enjoyable and informative, and we will work with you to pitch these at the appropriate level, ensuring we deliver value across audiences.