Brand building
Sønr operates on a global stage. Collectively, our global data, clients, strategic partners and connections position us as the leading market intelligence business globally. Through this, we can build and amplify brands and drive connectivity.
Raising your profile as an innovator and thought-leader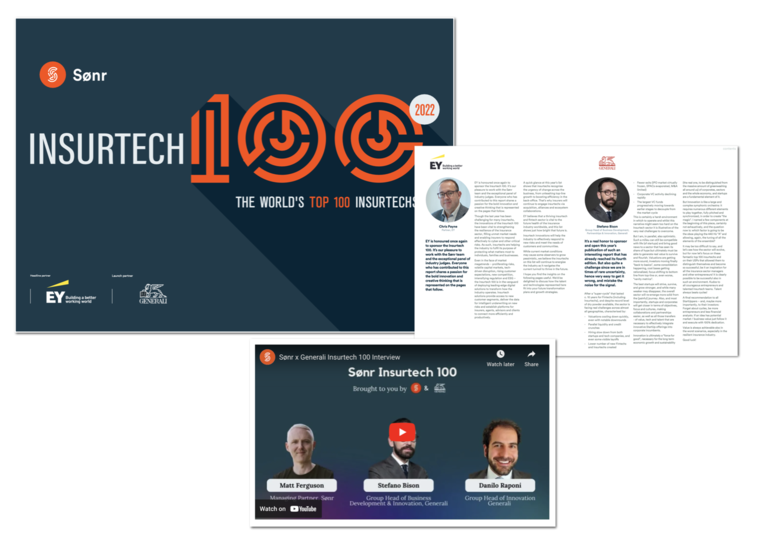 Media sponsorship
Sønr publishes industry-leading reports, articles and interviews covering both emerging and established startups, scaleups and innovators driving change and opportunity across insurance. Further, we analyse quarterly funding statistics and share our perspectives globally.
Through this, we amplify and build our client's brands and positioning across our global audience leveraging Sønr's media platforms, strategic connections, brand and reach.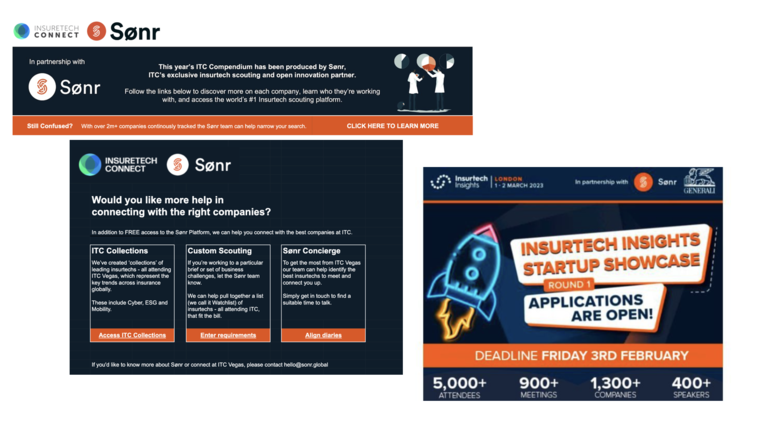 Events
We work hand-in-hand with the leading event companies, trade associations and ecosystem connectors across the industry. Leveraging our data, unique insights, strategic partnerships, and relationships, we help our clients curate bespoke event packages aligned to their needs across sponsorships and speaking opportunities through to concierge services aligning your strategic needs to event participants. 
We also partner with our clients to design and execute end-to-end events across the globe to derive ultimate value.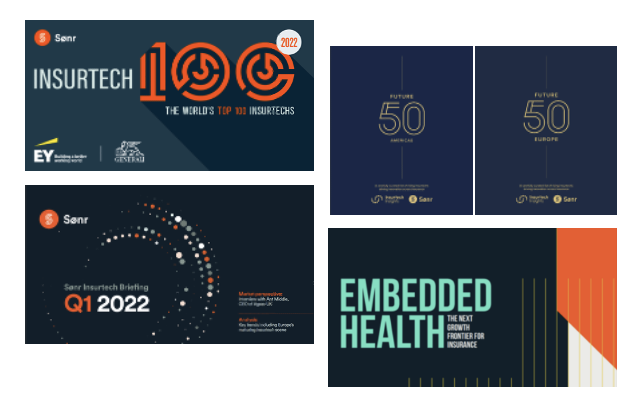 Thought leadership
Through Sønr's team of researchers, analysts and data scientists, we can draw on our data, working with you to generate industry-leading thought leadership in the form of co-branded content, or, on a white-labelled basis 
By working with Sønr, our clients have access to:
A scalable and flexible model comprising an established research team and external writers focused on insurance 

Sønr's innovation brand and market leading data insights

Sønr's global reach

Amplify the thought leadership further through Spøtlight interviews and webinars

Connections with founders and exec teams