Discover innovation that will drive your business forward
Once you've established your business needs, Sønr enables you to identify, track and connect with the most relevant and impactful innovation globally.
Start your free 14-day trial:
The world-leading market intelligence platform for insurance companies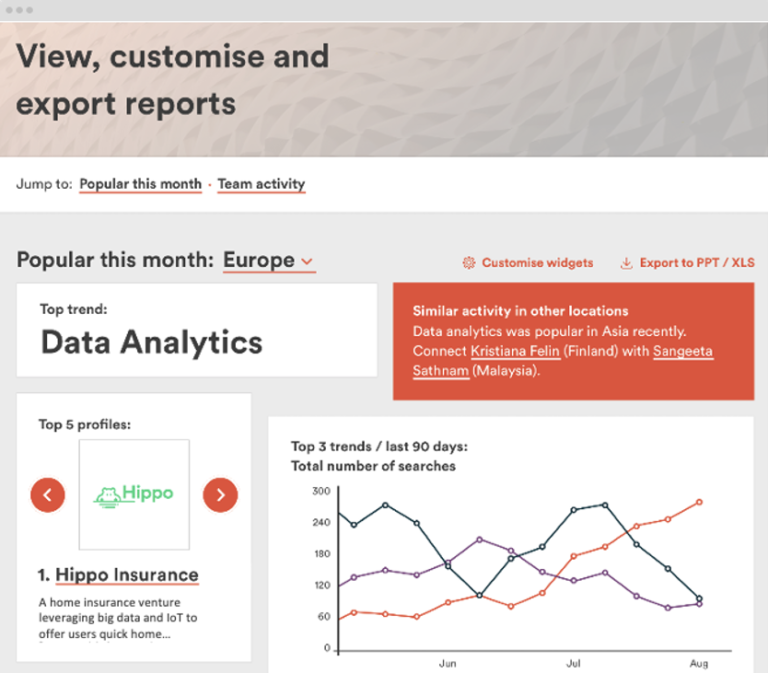 Strengthen strategic planning and accelerate execution
Sønr tracks data on millions of companies globally and provides valuable intelligence on the innovation reshaping insurance; the market trends, the startups and scale-ups rethinking today's business, and the innovation your competitors are working on.
When fed into your planning activity, this knowledge will become transformational.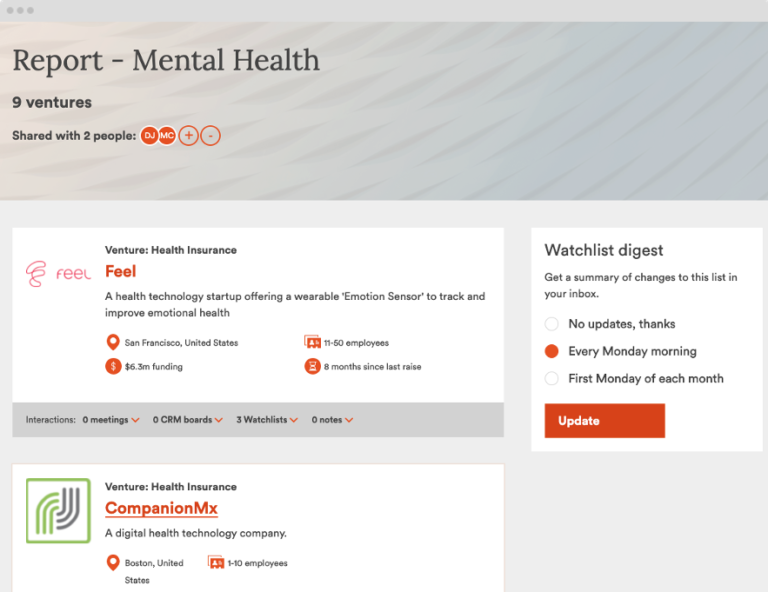 Opportunities from outside insurance
The innovation driving insurance is no longer limited to 'insurtech'. Companies must look outside of insurance for advantage.
Sønr tracks and discover innovation across all sectors, on a global basis. This allows you to better understand where your competition is coming from – be it the reinsurers or the tech giants – and where the opportunities to accelerate and strengthen your business lie.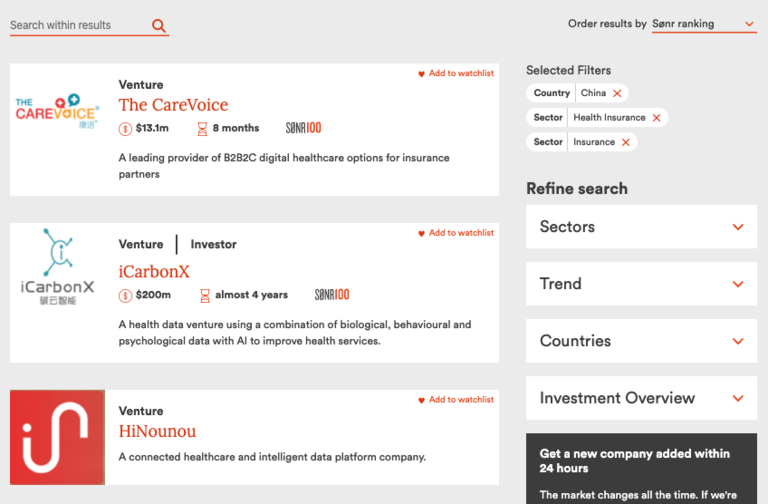 Picking the winners
A number of factors determine the quality and relevancy of startups: the leadership team, the product they've built and their market traction to name a few.
Sønr helps guide you to select the startups best suited to your particular need and the Sønr Index – our proprietary success propensity modelling technology – enables you to focus your efforts on those most likely to succeed.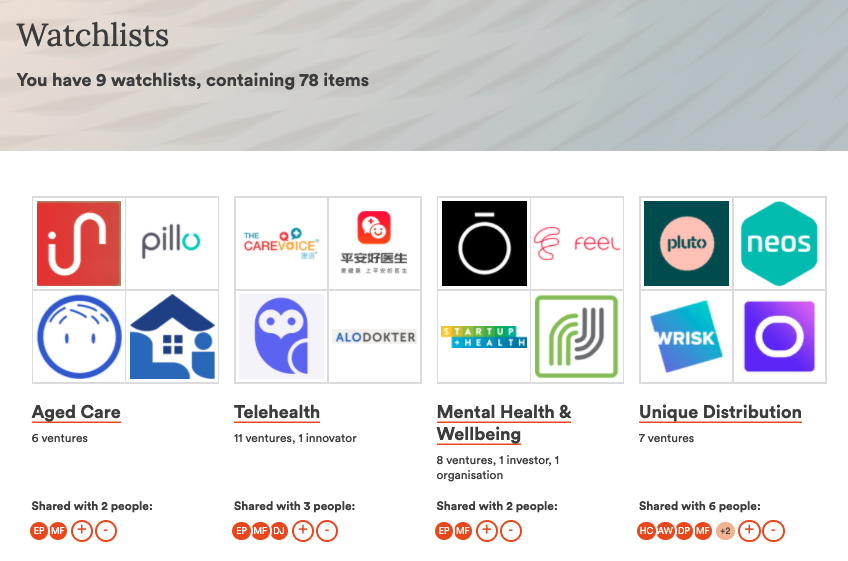 Keeping across interesting companies
You can keep track of interesting companies by adding them to Watchlists. In doing so, you can ask to be notified as and when there's an update on their profile at a time suitable for you.
In doing this you only have to do the work once. We'll pick up the rest. Better still, you're able to share Watchlists with any colleagues you might be collaborating with. How's that for efficiency?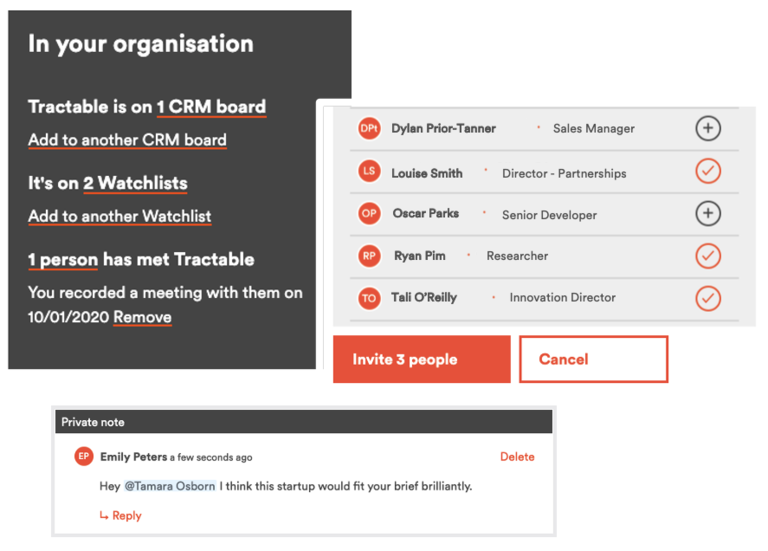 Working smarter, not harder
If you're part of a well developed innovation team, it's very possible one of your colleagues will have already reached out to a startup you're interested in.
The good news is we've built a suite of tools to make sure you clock this early, ideally before doing the same. From recording meetings to adding notes, you're able to instantly see any interactions your colleagues may have had.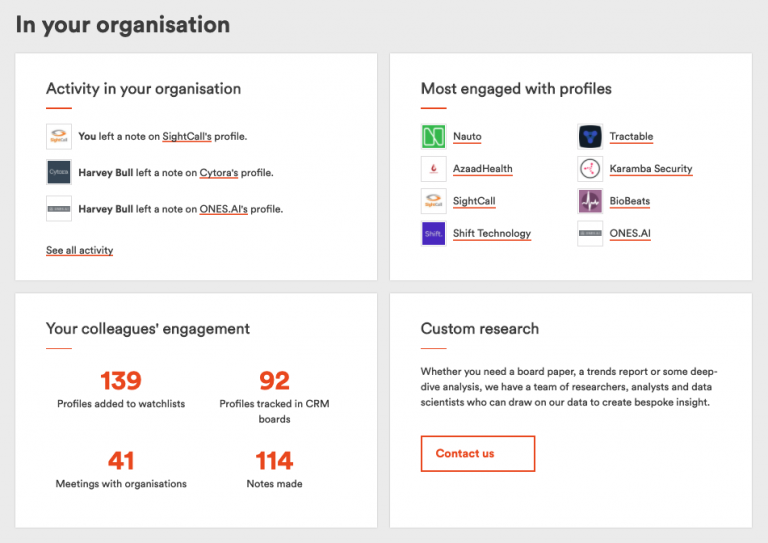 The power of the hive mind
For any decentralised team, collaboration is key. Not only does it create a bunch of efficiencies but it provides for a much stronger, coherent output, and a significantly more engaged and knowledgeable team.
Sønr enables companies to quickly distribute the latest innovation activity across all users, and provides the tools to stimulate and track collaboration. Seriously valuable stuff.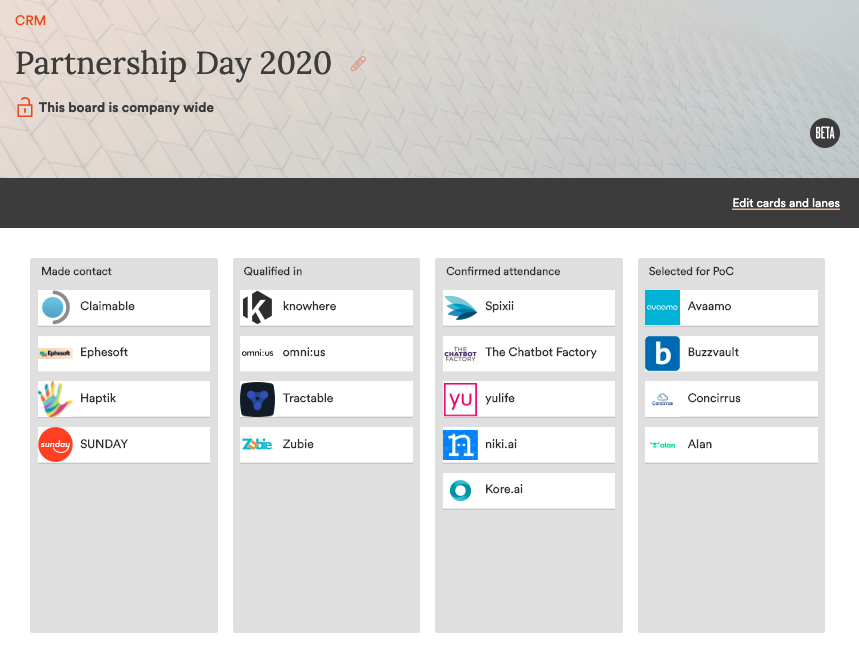 Tracking progress
Once you've reached out to a startup, add them to one of your CRM boards. They are fully customisable, so you can set up different pipelines for different workflows.
As conversations progress, simply drag and drop the company across the different 'lanes'.
You can do this at a private, team or company-wide level, and be notified of any changes made by others you're working with.