Jasmine DeSilva – Bermuda Business Development Agency
Spøtlight : 7 min read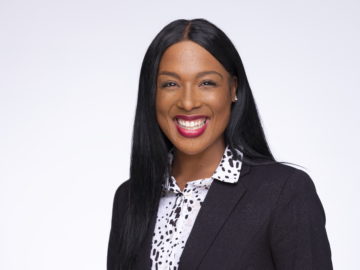 This week we interview Jasmine DeSilva, CPCU, the Business Development Manager (Risk & Insurance Solutions) at Bermuda Business Development Agency.
Hi Jasmine, could you tell us a little about yourself and the Bermuda Business Development Agency?
I'm Jasmine DeSilva, the business development manager responsible for risk and insurance solutions at the Bermuda Business Development Agency (BDA). Having spent more than a decade in the industry as an underwriter, I now enjoy using my knowledge, skills, and connections to drive forward new initiatives to benefit the Bermuda market at large.
Bermuda's standing as one of the world's most important insurance and reinsurance markets is something the whole island can be proud of and I, as a business development manager (risk and insurance solutions), feel privileged to be representing the jurisdiction in this space.
The Bermuda Business Development (BDA) is an independent, public-private partnership focused on encouraging economic development and inward direct investment. We work with all of our stakeholders to make sure Bermuda continues to take advantage of new opportunities and overcomes any challenges to doing business. The agency serves as a facilitator and first point of contact for those interested in setting up, re-domiciling, or expanding their business operations. Most recently, our efforts were recognized by Capital Finance International who awarded us "Best Direct Investment Partner North America 2020".
What does your role encompass?
Given the breadth and expertise of Bermuda's (re)insurance market, my role covers a lot. However, there are probably three main areas of focus.
Firstly, it is about identifying commercial trends and pursuing targeted new business opportunities in the (re)insurance industry that are aligned with Bermuda's value proposition. A key aspect of my role is attracting and assisting prospective companies to make Bermuda their jurisdiction of choice and actively supporting them through that process.
Secondly, building relationships with existing Bermuda-based companies are incredibly important. We need to understand their individual needs, insights, and perspectives to help ensure the Bermuda platform remains the gold standard and continues to facilitate innovation and growth. This can also mean providing input and support on legislative reform to capitalize on opportunities and address any perceived barriers to doing business.
Thirdly, it is about delivering long-term value for all of our stakeholders. The BDA plays a critical and unique role in bringing together government, industry, and our regulator on core issues that affect Bermuda's international business sector and economy.
Why does Bermuda have such a large concentration of insurance and reinsurance companies?
Bermuda's cultivation and dominance of the global (re)insurance market are, without doubt, the island's signature achievement. Today Bermuda is the world's number one captive domicile, the single most important property and catastrophe market in the world, and the leading domicile for the burgeoning Insurance-Linked Securities (ILS) market.
This has been made possible thanks to Bermuda's distinctive attributes including its stability, capital efficiency, financial capacity, intellectual capital, and international standards. Significantly, Bermuda is unique in that it enjoys full equivalency with the EU Solvency II regime for EU insurers and is also one of only three jurisdictions to be granted Reciprocal Status by the National Association of Insurance Commissioners (NAIC) in the U.S., enabling global access to the world's markets.
While Bermuda's (re)insurance market is top of the class, importantly it is part of a highly diversified business ecosystem.
Why should insurtechs come to Bermuda? And what kinds of businesses are you looking to attract?
Bermuda has always been at the forefront of risk and insurance innovation solutions and insurtech is no different. As a blue-chip financial center, Bermuda is a trusted domicile with the talent and expertise to support technology companies looking for a quality environment and ecosystem in which to test their ideas, develop their products and grow internationally. We understand the importance of, and actively embrace, new technologies.
Our financial services regulator, the Bermuda Monetary Authority (BMA), operates two innovation tracks, the Regulatory Sandbox, and the Innovation Hub, targeted at insurtech companies to facilitate efficiencies from new technology while ensuring global compliance. Generally speaking, there are two main kinds of innovators; traditional reinsurance companies that have insurtech projects; and innovative new insurtech companies that need to pilot, test, and launch their innovations – both are welcome in Bermuda.
What are your regulators doing to encourage innovation on the island?
It is usually said that regulators and regulations are always trying to catch up with changes in technology, however, that is certainly not the case in Bermuda. As I mentioned, we are fortunate to have a regulator who embraces innovation and takes a pragmatic approach to adapt its regulatory regime to align with global developments in the evolving risk management landscape. This nimbleness and flexibility is what has allowed Bermuda to grow into one of the world's most important insurance and reinsurance hubs. In addition to launching its own innovation tracks to support the development of insurtech, Bermuda has passed legislation establishing an insurance marketplace license and an innovative insurance class as well.
How has the recent Covid-19 pandemic affected the island?
Bermuda experienced similar challenges to those faced by others around the world. However, we are fortunate that the government took swift and decisive action to put in place the tough but necessary protective measures while also recognizing the importance of business continuity and operational resilience within financial services. The fact that the island is currently virtually COVID-19-free and now welcoming visitors with protection measures in place, speaks to the strength of Bermuda's response.
The speed and the way in which companies here were able to adapt their operations was incredibly impressive, ensuring renewal periods were completed with minimal disruption and new companies were still able to receive their licenses.
Most recently, the Bermuda government announced a new one-year residential certificate to allow people who can work remotely to do so from Bermuda. Applications start from 1 August. I encourage those who are eligible and interested to apply and to connect with the BDA for more information. It's the perfect opportunity to base yourself in a safe and globally connected location and to experience first-hand everything Bermuda has to offer.
If an insurtech founder is reading this, and interested in the opportunity in relocating, how should they get in touch with you?
They can connect with me by email at [email protected]. I look forward to hearing from you and am happy to help answer any questions you may have and to provide more information related to your specific business needs.
I also encourage you to visit the BDA's website www.bda.bm and to sign-up to our newsletter, The Bermuda Angle, for the latest information on the Bermuda market.