Customers
Tokio Marine: end-to-end scouting and innovation management
Having worked with Tokio Marine for a couple of years we were asked if the Sønr platform could be extended to improve collaboration and connection across their Group – enabling them to better share information across their 46 countries and regions worldwide.
We joined forces and together we launched Sønr's PoC tracker – enabling Tokio Marine to input, search and track the innovation activity across the group. Within weeks of going live Tokio Marine were immediately able to identify multiple PoCs running concurrently with the same startup. 
Stimulating knowledge-sharing, reducing duplicated effort and driving efficiencies
Sønr plays an integral role in supporting and connecting Tokio Marine's global innovation activity with over 100 colleagues accessing the platform from around the world.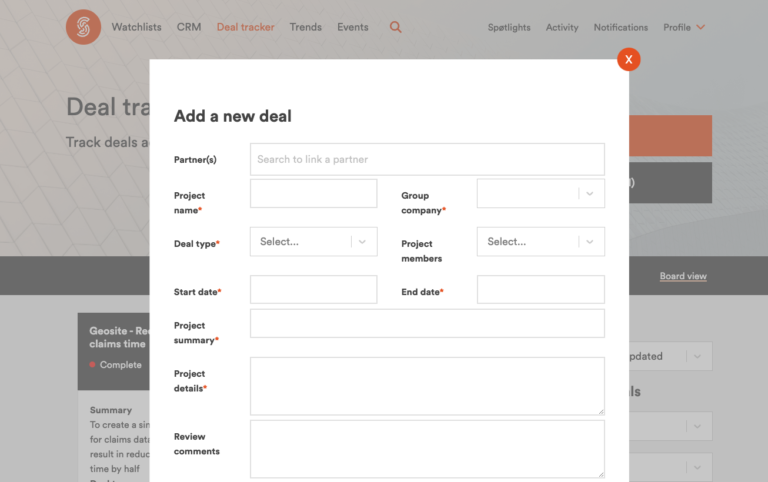 Evolving Sønr for global collaboration
We started working with Tokio Marine off the back of a successful PoC with a number of their global team. 
After several years of successful collaboration, Tokio Marine approached Sønr with a unique challenge: extending the Sønr platform to enhance collaboration and connection across their vast global network of 46 countries and regions.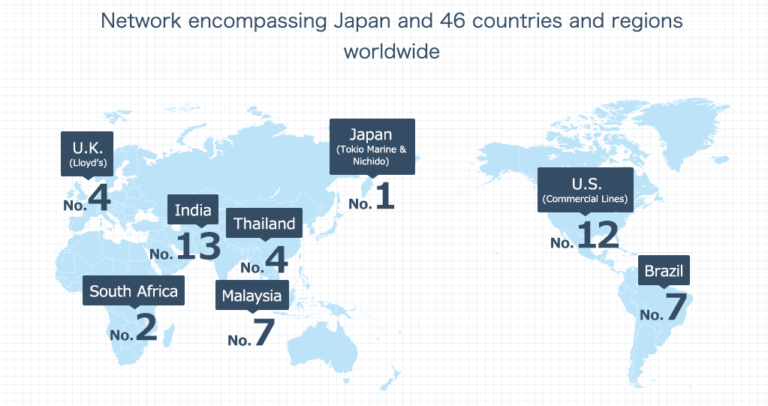 Sønr's role in fostering innovation collaboration across Tokio Marine
We worked closely with Tokio Marine to understand how they managed their current scouting activity, where this was and wasn't successful, and just what the perfect solution could look like. 
And this is what we built within Sønr.
When combined with Sønr's market intelligence we're now in an envious and unique position of being able to offer an end-to-end scouting and innovation management solution to all our clients.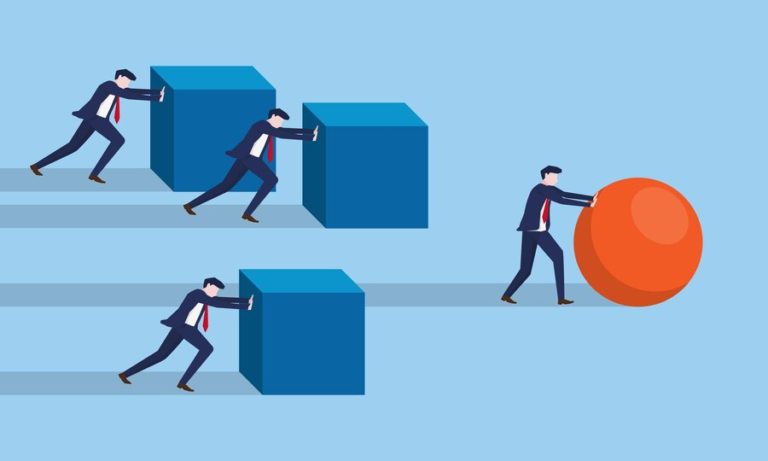 Remarkable Results: removing duplication and driving efficiencies
Tokio Marine's partnership with Sønr has yielded remarkable results. With over 100 colleagues from Tokio Marine group companies accessing the platform, we have managed to foster significant knowledge-sharing and reduce duplicated effort, resulting in significant efficiency gains and cost savings.
In addition to the innovation management benefits, Sønr has helped Tokio Marine connect directly with dozens of carefully selected startups, all sourced directly from the insights provided by our platform and research team.
More can be read about the partnership in this Tokio Marine press release.