Andrew Jernigan – Insured Nomads
Spøtlight : 8 min read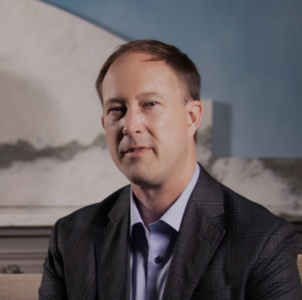 This week our Spøtlight is on Andrew Jernigan, CEO of Insured Nomads, an insurtech offering travel insurance and group health insurance for travellers and remote workers. The company delves into how they dealt with the pandemic, their recent acquisition of Peanut, and how they anticipate the trend of remote work to change as the world learns to live with Covid-19.

Hi Andrew, could you tell us a little about yourself and your background prior to Insured Nomads?
During university years I had spent time in Europe where I realized I wanted to live/work anywhere and everywhere. Straight out of university I went into healthcare administration, met a doctor that I married, and a few years later our passions for caring for people took us to a few countries in this field of work. Fast forward, I began brokering the leading international health insurance and travel insurance carriers, then got into technology focused on ancillary benefits within the space.

Can you introduce us to Insured Nomads, and tell us what led you to start the business?
Simply stated, our purpose is to make your travel as safe and smart as staying at home. I've lived and worked across five continents single, married and then with children. Our vertical of insurance has been in need of radical change to be relevant for the consumer today and this realization powered the founding of Insured Nomads. The team that came together was able to build out products/plans with best-in-class providers and collaborators around the world. In tandem with the desire to build better benefits is our commitment to powerfully back the movement to end human trafficking, modern day slavery, and child exploitation. From day one we partnered with Not for Sale to give generously to help those vulnerable and exploited.

Insured Nomads offers a range of beyond-the-norm, tech-enabled benefits, including a virtual counselling session, an automated travel alert for viruses, and a secure VPN for checking bank details. Did your/your teams' own travel experience feed into the creation of these benefits?
Absolutely! We created INC in response to it. INC is a membership delivered via our native app, which all our clients get for 12 months at no additional cost, regardless of their coverage length. It includes those features that you mentioned plus perks like lounge access for delayed flights, telehealth, and an urgent response button in case of an emergency. No one else offers this, and it's a real differentiator for our members.

Can you tell us a bit more about the tech that powers Insured Nomads offering?
Our native apps for policy administration, claims service and with integration of a Mastercard payment card for ease of use of benefits, and our ai/ml powered membership program (native app delivered) gives 24/7 access to our global assistance team (pro-active not only reactive) with many travel technology features.
Our latest acquisition is one of the strongest Google Chrome extensions in travel data and trip insights, Peanut, and stays consistent with our core brand purpose.

How do you foster a culture of innovation within your business?
We are very intentional with the development of our workforce. We were remote first, pre-pandemic, and are a globally distributed team. We are all remote and work asynchronously, fostering a culture that really puts a premium on work/life balance. We are a unicorn culture that puts the right people with the right attitudes and experience in the right place no matter where they are in the world. We encourage openness to new ideas, willingness to learn and grow, and the opportunity to safely fail forward. We also love partnering with other entrepreneurs and forward thinkers in the tech industry, learning from them and helping each other grow.

As a travel and global health insurance business, how did Covid-19 affect you?
We launched Insured Nomads months before the pandemic hit the world. So, with travel lockdowns and economic challenges the timing wasn't ideal, but despite that, we grew. Travel came to a screeching halt, yet travel uncertainty was epic, so those that could travel looked for the types of custom solutions we could provide. As a result of the pandemic, many countries introduced remote work and digital nomad visas, while others made proof of insurance mandatory on arrival or to get a visa for entry.

How do you expect the trend of remote working to change as the world continues to learn to live with Covid-19?
The trend has exploded, and it will continue to do so. Countries are providing special work visas to encourage remote workers to visit, and the U.S. workforce is on the move. This trend will soon fade as a trend; it will be the new normal. Pent up demand is massive after the last 2 years, to say the very least.

What are your plans for the next 12-months? Any key targets or milestones?
Insured Nomads will be launching new plans, expanding in new markets, and we anticipate acquisitions to help us gain technology and market share.

And finally, what do you think the market will look like in 10 years? What are the coming opportunities and threats?
In ten years, our market/segment of insurance will be thriving as the borders of nations are opening to meet the labor needs and increased tax revenue of remote/global citizens working in a location-independent lifestyle. The opportunities are growing for expanded products for the international lifestyle, but regulatory changes will not occur at the pace of global growth.

If you'd like to find out more about InsuredNomads, please visit its Sønr profile, or you can check out its website.