Megha Prakash – Earthmiles
Spøtlight : 7 min read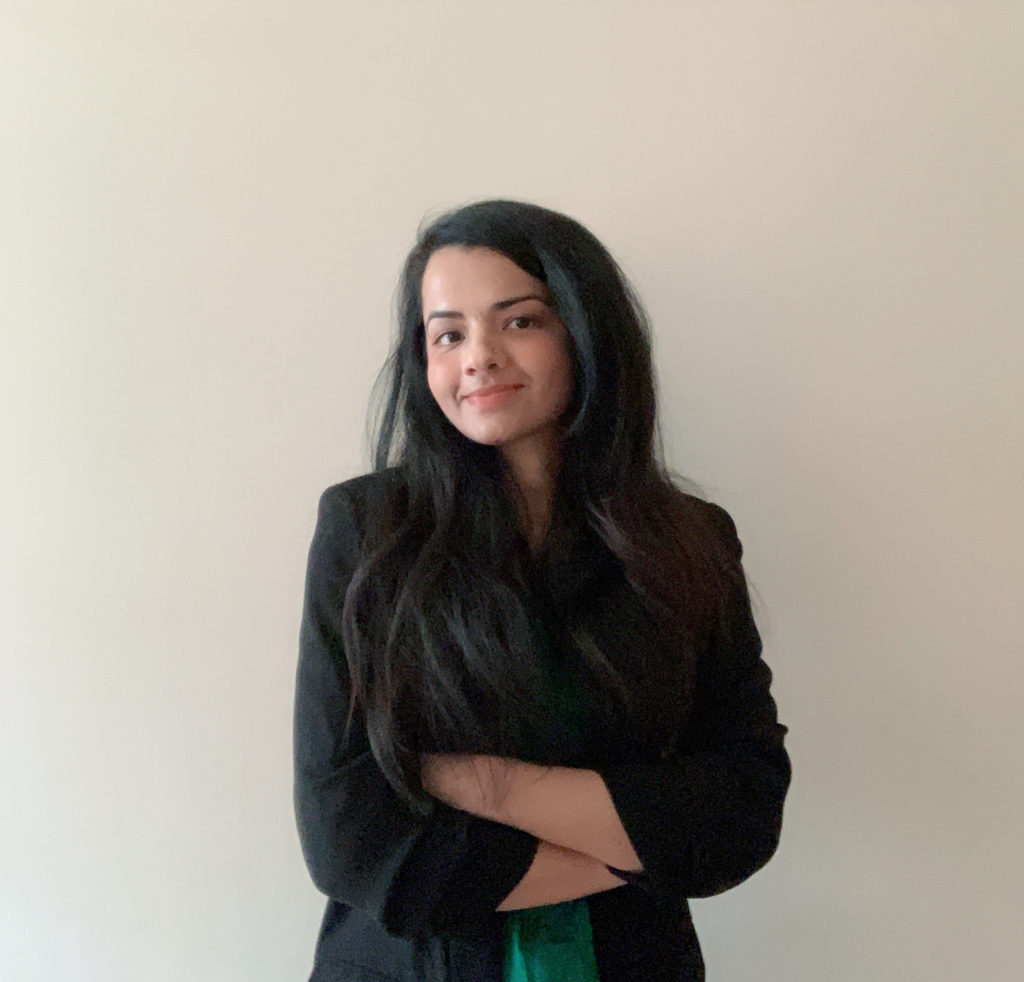 This week we interview Megha Prakash, Founder and CEO of Earthmiles, which rewards employees for improving their wellbeing, be it physical, mental, financial or social.

Hi Megha, could you tell us a little about yourself and Earthmiles?
I grew up with a passion for employee wellbeing & business health performance. I'd majored in economics during my undergrad during which I became fascinated with theories of incentives, nudges, and behavioral economics. I then went on to do an MBA and throughout this time I was constantly studying companies that had changed the way we live using technology. It awoke in me a huge curiosity about technology and tech solutions. When I started my career working on tech & media companies as an M&A banker with Goldman in NY – that was where the tech bug really bit me. It was exciting to witness how tech solutions can transform millions of lives in profound and transformative ways and I wanted to be part of the change.
I created Earthmiles after about 7 years in M&A. I have been lucky enough to work with an incredible co-founder and many advisers and investors who have shared their experiences and learnings along the way.
Earthmiles contains two platforms – one is a direct-to-consumer B2C app which anyone can download and use. We have learnt from over 150,000 use cases in our B2C app and it acts as a laboratory for studying user behaviour. With all those learnings we have created a workplace wellbeing platform (B2B2C) called Earthmiles@Work.

How do you ensure there's a tangible/quantifiable link between employee wellbeing and business performance?
Employee wellbeing impacts business performance in myriad ways, not all of them entirely quantifiable. There is a direct impact on employee health, absenteeism, presenteeism and productivity. Physical, financial and mental health are key factors here, and providing support to employees to prevent issues or identifying and addressing them early is the commercially optimal approach, along with being the right thing to do.
There is a less direct but equally important impact on employee loyalty, retention and churn. These factors are closely related to what an employee feels about organisation culture, mission-orientation etc. We class these into social and emotional wellbeing factors. Some less obvious factors to also matter in the same picture are an employees' career management, mentorship received, and organisational values. These are of particular relevance to the millennial and GenZ workforce that's becoming a larger proportion of organisations during the remote-and-distributed working era.
Our platform creates engagement across all of these factors and simultaneously provides access for administrators to an analytics dashboard. While privacy is fully protected, anonymised and aggregated data gives employers and administrators real time insight into physical activity levels, wellbeing issues, policy priorities, and other concerns around all of these other things that make an employee productive, healthy and likely to stay on in the organisation.

What are some of your highlights from the last 12-months?
From looking out to the world for new opportunities, we have uncovered access to a key new market in India. We have completed testing and piloting phases and are now in the process of rolling out to distributors. There is a dynamic young workforce in India that is keen to stay healthy and focus on employee wellbeing & business performance.
We have also used the past 12 months to look within. The pandemic uncovered certain key truths about the way we live and work and the ways in which they will change in the time to come. Remote work and distributed work was always a growing trend however now it is taking hold for good. We have always been a distributed team ourselves and truly believe in the challenge and potential of bringing together employees in different parts of the world. The "social wellbeing" features that we have rolled out during the pandemic cater specifically to distributed teams who want to find ways to connect and engage with each other. These fall under our social and emotional wellbeing umbrellas. From gate-kept social networking to remote pulse surveys, from themed photography competitions to mindfulness weeks.
We are doing a lot to keep people together and keep them going during these tough times and the time to come.

Can you share some of your plans for 2021? Any key targets or milestones?
We are looking forward at coming out of the more turbulent trading during the pandemic, which was especially hard on small and medium businesses who form our client focus. We hope to continue expanding our scale while tapping into innovative product opportunities that are shaped by real challenges facing clients during this time of flux.

What are the growth markets for Earthmiles as a business?
Prior to the last 12 months we had launched the platform to users across multiple markets such as HK, Australia, the US, Singapore, and several EU countries. However, it was mostly as a service to organisations with head offices in the UK who were creating a uniform strategy across their global workforce. In the last 12 months we took our first steps into the Indian market which is uniquely poised for explosive growth. Across GI, Health and Life most sectors have already seen double digit growth over the last 5 years. This growth is expected to continue and ramp up especially as the regulator is enabling certain technical innovations. We have been working with partners and clients throughout this time to be part of this exciting time in this fast-growing market.

We're seeing the insurance market shift towards a preventative state rather than a reactive one – how does Earthmiles help insurers get there?
Earthmiles@Work is a comprehensive preventative wellbeing solution encompassing physical, emotional, mental, social and financial aspects of wellbeing. As an approach we aim to support users of any fitness and health levels in their preventative wellbeing, using gamification, incentives, social cues and a variety of behavioural psychological levers to get them deeply engaged.
Users use the app because it is fun, rewarding and aids self-improvement. As product creators we have kept user experience front and centre and focused on modularised habit building than a clinical approach. The app does not drop you into a health risk assessment, asking your weight and BMI as soon as you login. It takes a much more consumer-focused approach giving you myriad options to start earning "earthmiles" (virtual currency) and redeeming rewards. Once a user starts doing that, their engagement drives not only better wellbeing outcomes with a focus on prevention, but also deep data insights for insurance partners to utilise in analytics and pricing.

What do you think the market will look like in 10 years? What are the coming opportunities and threats?
The use of digital technologies has endless potential to disrupt traditional insurance. The entire process from pricing and under-writing to claims management and settlement can be made more efficient with the help of big data analytics. The use of customer data itself can be made more efficient centrally by enabling sharing across key stakeholders ensuring continuity of data for consumers and providers. This transparency will help shift focus further towards preventative care rather than condition-management, by both customers and health providers. The industry could benefit from partnering up with innovative startups that are working on unlocking different parts of this value chain.


If you'd like to find out more about Earthmiles, please visit its Sønr profile, or you can check out its website.