Vivek Chaturvedi – Digit Insurance
Spøtlight : 7 min read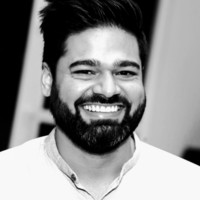 On this week's Spøtlight, we caught up with Vivek Chaturvedi, who heads up marketing at Digit Insurance, an Indian general insurer harnessing tech to make simple and transparent insurance solutions.
Although founded just 1 year ago, Digit has already built an impressive profile, with their "back to basics" ideology earning them a place in LinkedIn's 'Top 25 Startups – India' list as well as $45M in investment.
Hi Vivek, could you tell us a little about yourself and what Digit does?
We are a general insurance company with the belief that insurance was always meant to be simple, to help people when they're in need. But, over the years, insurance has become complicated, with loads of terms & conditions and tedious processes. We are here to change that. We are here with a mission to 'Make insurance simple'.
To simplify insurance, we are reimagining products and redesigning processes, providing simple and transparent insurance solutions that matter to consumers. We are building a technology driven platform that can offer customized products at reduced cost and provide a great customer service. There is special focus on simplifying the claims process, as that is the time when the customer is most distressed and needs to be dealt with empathetically. For example, we have launched Audio claims, smartphone-enabled self-inspection process and automatic claim registration (for travel delay claims). These processes have made claims a breeze for our customers.
As for myself, I'm the Head of Marketing at Digit Insurance. This entails leading the team towards simplifying the consumer's journey. My background is in rich e-commerce and FMCG, which helped affirm my belief that insurance should be simple and that, if done well, it can change the landscape of insurance in India.
Where did the idea for the startup come from and what makes you stand out among competitors?
When Digit's initial team got together, the one thing that bothered them was how much insurance was mistrusted by people. Terms and conditions that were written to maintain clarity were instead met with skepticism and helplessness. 'Why does this industry, that should thrive on trust, be so full of agony and discomfort?'. This introspection led to Digit's mission to 'Make Insurance Simple'. For a lot of people in India, this sounded like an oxymoron: 'Simple insurance? Nahhh' Well, for Digit, that's where the opportunity lies. If there is one thing that would truly make a difference to people in the insurance context, it is busting complexity and bringing in simplicity.
There are 3 big things that help us stand out among competitors: Simple documents, Meaningful Products with Real benefits, and Paperless Claims.
• Simple documents
o Our documents are in simple English and are jargon-free, with helpful content like Digit translations
o We have created a 2-pager summary document for all our products, which explains the full policy document in a conversational language including what's covered and what's not covered
o We have also devised a panel of 15-year old kids who approve all our summary documents for simplicity.  
• Products that we would create for ourselves & our families:
o Flight delay starting from 75 minutes at Digit vs 6 hours flight delay cover
o Defined fixed benefit for delay or loss of baggage (as against reimbursement)
o Removing pain points in products – like IMEI cover for a mobile phone o Worldwide cover
• Processes that are thought from a genuine consumer's point of view
o Self-inspection for motors where people captures the damages to their vehicle through a simple app, meaning no need for a physical inspector, which cuts the waiting time from a week to mere minutes.
o Audio claims with zero hardcopies processes.
o Advance cash, empowering consumers to get the damages repaired themselves
What do you see as the most important qualities in a company's team?
To break away from the usual, one needs to create a team with the right mix of people (i.e. people who can bring the power of experience & knowledge from that field, and people who can bring in fresh perspectives that challenge the norm).
We, as a head of marketing at Digit Insurance, believe in building teams with members from diverse fields of expertise. With this in mind, we hired employees not only from insurance backgrounds, but from non-insurance backgrounds such as e-commerce, consulting and technology companies; 53% of our team have non-insurance backgrounds.
Is there a particular new venture within the insurance ecosystem who inspires you?
Insurance companies who are on similar missions of simplifying insurance inspire us. Lemonade and Oscar are some platforms who are doing similarly good work in this field.
In the summer, you secured a $45m investment from Fairfax Financial. What do you plan to use the fresh financing for?
Our plan is to invest the funds in technology to drive our mission. A significant portion of the funds will also be invested in launching new lines of products and expanding our distribution network across the country.
Within the first 12 months of operations, you successfully launched motor, travel and personal accessories insurance. Are you currently in the process of expanding your offering and, if so, which areas are you looking into?
From the launch standpoint, we have just released a unique home protection plan, which covers contents of the house when one is out of home, and we are also developing a new health insurance offering. From there, we will evaluate gaps and build products to addressing these.
You recently partnered with Xiaomi's Mi Home Stores to launch a screen damage protection offering. How has the new product been received?
The product has been well received. Given the context of Xiaomi's voluminous presence in India, capturing 29.7% market share, we are confident that this product will reach a larger audience. Under the Mi Screen Protect Plan, users can avail screen damage insurance with screen replacement for up to two times in a year. The screen protection insurance is available across all 50+ Mi Home stores in India and prices start from INR 399 a year.
How does Digit measure up to the nation's leading insurers?
The premise of an InsurTech is to bring in innovation to the existing industry processes and products. Coupled with our mission to simplify insurance, we feel we are catalysing the industry towards healthy change. Our growth is a testament to the power of simplicity; we have crossed 1 million customers in less than a year of operation.
What goals and milestones do you want to meet in 2019?
Our focus will be on extending our technology to remove redundancies from processes to better customer experience and launch more products addressing the need-gaps of consumers.
If you, as a head of marketing at Digit Insurance, had to give one piece of advice for aspiring startups looking to disrupt the insurance industry, what would it be?
1. Start with an idea of what change you wish to bring in a customer's life and not with an idea of what your company should be like or what product you should develop.
2. Test your conviction with consumers and see whether your mission or the need gap you are addressing is really making sense.
3. Stick to your mission. Starting with a bang is easy but sustaining impact is difficult. And the impact will only come if you always keep the customer first and don't get lured by shortcuts along the way.
4. Measure what matters. Metrics are to keep people on track and aligned to the company's goals, and one should make sure those are there from the offset.
If you would like to find out more about Digit, please visit its Sønr profile, or you can check out its website.