Nonso Opurum – SOSO CARE
Spøtlight : 8 min read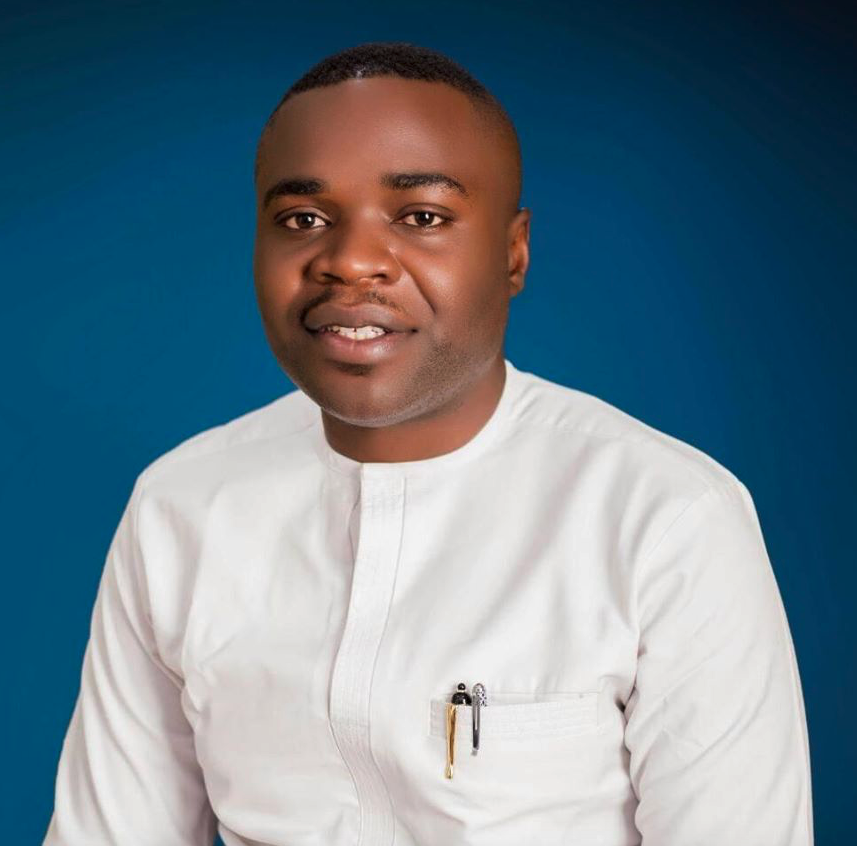 In our last Spøtlight of 2020, we interview Nonso Opurum, the Co-Founder and CEO of Soso Care, which accepts recyclables as well as cash as premium for its health care products. We find out more about the insurtech's mission and its ambitions for 2021.

Hi Nonso, could you tell us a little about yourself?
My name is Nonso Opurum. I am the cofounder and CEO of SOSO CARE insurance, an insurtech startup based in Nigeria for now.

Can you go into more detail about your company, Soso Care, and the social impact it's achieving through creating accessible healthcare, plus its unique link to recycling?
SOSO CARE is a low cost health insurtech which accepts cash or recyclables as premium to enable millions of people to access care across over 1,000 hospitals in Nigeria.
Like most developing countries, every year my country Nigeria faces two major problems.
Every year, we worry about over 30 million tons of waste generated around the country which accounts for over 20 billion plastic PET bottles of which less than 5% is collected and recycled. Lagos state alone, with a population of over 25 million, is estimated to produce about 14,000 metric tons of waste daily, which is equivalent to about 490 trailer loads of solid waste daily. This creates environmental problems, causes pollution and public health issues, plus affects marine lives since these get dumped into the river and ocean.
Also, every year Nigeria worries about over 180 million people, or roughly over 90% of the 200 million population, who do not have access to basic health insurance. With over 100 million living below poverty line, out of pocket health financing means more people are dragged into poverty every year from unexpected health spending. Low access to health inclusion means over 55,000 women lose their lives every year from pregnancy and thousands of children die from simple cases of malaria or cough which are preventable with access to quality healthcare.
Both these problems are huge and catastrophic, although their market value is big. As a company we thought of how best we can solve these problems by using one of the problems to tackle the other problem, so we created SOSO CARE.
SOSO CARE is a low cost health insurtech which accepts cash or recyclables as premium to enable millions of people to access care across over 1000 hospitals in Nigeria.
By partnering with Hygeia HMO to underwrite the insurance risk, members access care by choosing a plan and paying online or by simply delivering recyclable materials like bottles, glass, and plastics bags, equivalent to $1 monthly, to our partner agents who sells the collected waste to big recycling companies as raw materials. The money generated from the sales is converted into health fund to finance the $1 premium to access healthcare across over 1,000 hospitals nationwide.
Within 6 weeks of launch 96 women signed up and started donating waste to us. By linking garbage to healthcare access we are killing 2 birds with 1 stone in addressing poor health care access, sanitation and environmental sustainability.
Our mission is to ensure everyone in Africa have access to quality healthcare irrespective of the financial status. This is why we are constantly in search of alternative form of sustainable healthcare financing which will ensure access to health inclusion for everyone. This is our uniqueness and core value as the only insurtech that accepts cash and recyclables as premium.

SOSO CARE recently won an Innovation Award at the World Innovation Summit for Health (WISH) – congratulations! Can you tell us more about that experience?
Thank you. I think it was a great experience. We were basically the only African company in the list of 30 great healthcare companies with bold and ambitious solutions to some of our world's health problems. When we received the email and notification about the award, it was a humbling experience which I must say has helped and inspired us to go further in our mission of bringing millions of people into the fold of health insurance using recyclables.

What are some of your other highlights from the past year?
I think it has been a long journey. This year marks the first anniversary since we launched operations in October 2019 after our 6-week pilot with over 90 people donating recyclables for health care access. User growth and traction have remained huge. Our work has been recognized by UN-Habitat, UNAIDS, World Bank, and many other institutions. With the right support, we hope to scale and replicate SOSO CARE in Africa and Asia where there is an urgent need for sustainable health intervention. 

Can you share some of your plans for 2021? Any key targets or milestones?
There is so much we plan doing in 2021. We plan to serve and insure 500,000 lives by 2021. While we hope to drive inclusion online for users with cash, we are also betting huge on recycling for premium. Companies generate a lot waste. Most of industrial waste ends in landfill and most times they empty into the ocean, affecting aquatic lives.
Our mandate for 2021 is to solve this huge and catastrophic problem through shared value, which is a win-win for everyone. We believe companies can exchange their recyclable waste for the health insurance premium of people in their host communities, this way they provide access to quality health care access for millions of people living in poverty in their host community which works for the company's CSR and the environment as well.
Before second quarter next year, we are hoping to partner with 100 companies to scale our work on corporate recycling for value. We have already partnered with 7 multinationals and 3 big banks in Nigeria with over 50 combined branches nationwide to recycle their waste to drive the health insurance cover of their customers which have less than $50 in savings. By partnering with 100 companies we hope to recycle 1.7 million tons of recyclable waste which we will use to insure over 380,000 people.
The goal is to create awareness and give people an opportunity to have access to quality health care access which we will allow them to take up the renewal plan. This is more like a customer acquisition strategy for us even though it cost us nothing and we even make profit.  
I have heard a success story of one of our users who shared his experience of our plan, which covered his wife's appendectomy during the lockdown. He spoke of how the plan saved him from selling his car to finance the medical cover. He has referred over 20 more users to us, mostly his extended family and friends, and he believes health insurance is a must for his family for the rest of his life. It is such success story, and word of mouth drives us.
Our mission is to bring millions of people who have never owned a health plan before to the fold of cover, mostly the informal sector who account for over 95% of all out of pocket health financing. It is our mandate to insure at least 9 million lives before the 3rd quarter of 2023. We are already in talks with the national body of Farmer's Cooperative, with over 7 million registered members nationwide. When we've successfully served this segment, we can help over 15 million people since most of the cover will cover the farmers and their nuclear family.
Micro health insurance is a difficult market in Nigeria because of lower literacy, knowledge gap and user distrust of insurance services. Health insurance for many people is nothing but an expensive luxury. Although many Telcos and health insurance providers have tried to solve the distribution problem using technology, the penetration rate has remained low. We are working to fix this problem. Technology is an enabler which will ensure sustainability and drive marginal cost to near zero, but to achieve this we are heavily investing in awareness to build trust by giving people alternative payment option.
Since it will cost people nothing beside their rubbish to own a plan, most people now see value to complete their cover with cash while also collecting their rubbish for renewal of their plan for another year. By working closely in communities and giving people the option to opt in or out of cash as a form of payment, we are confident of the next 12 months of renewals of our subscription, leveraging online tech or offline USSD technology. We are also working with banks to link subscription to user banking, this way Users can easily renew their subscriptions from standing order which authorise their bank to debit their account.
Because SOSO CARE is scalable, we are also hoping to raise funds or attract grant funding next year to help us automate our waste recycling collection centres. At this stage, funding is important to enable us grow.

What's your view on your market at the moment? What are the opportunities and threats that Covid-19 has presented?
Covid-19 as a global threat to public health also created a lot of awareness, I must say, on the importance of quality care in Africa. It revealed our weakness and vulnerability. It doubled our users and we learnt a lot.
Beside the inpatient and outpatient care cover, based on the experience that we gathered, we launched and added telemedicine in the plan to deepen health care access. Now people can simply talk to a doctor anytime online for one year without visiting the hospital simply by paying cash ($12 for one year) or donating the equivalent in recyclables.   

If you had to give one piece of advice for aspiring startups looking to disrupt health insurance, what would it be?
I think the most important factor is to find and validate what works. Find a need and fill the gap in a sustainable way. The context of health insurance and other insurance services differ across markets. In Nigeria where there is acute poverty with over 100 million people living below poverty and thousands of people dying from preventable diseases that won't cost more than $20, the idea of providing people health insurance premium using anything recyclable as an alternative form of payment becomes visible. In a developed nation with this basic social need such solution won't be necessary. Find what works and follow that path.

Is there a startup within the insurance or wider financial services space you think should be one to watch in 2021?
There are many great fintechs and insurtech startups that are doing amazing jobs. I really can't put them on a scale.


If you'd like to find out more about SOSO CARE, please visit its Sønr profile, or you can check out its website.