Buzz Group – Becky Downing
Spøtlight : 5 min read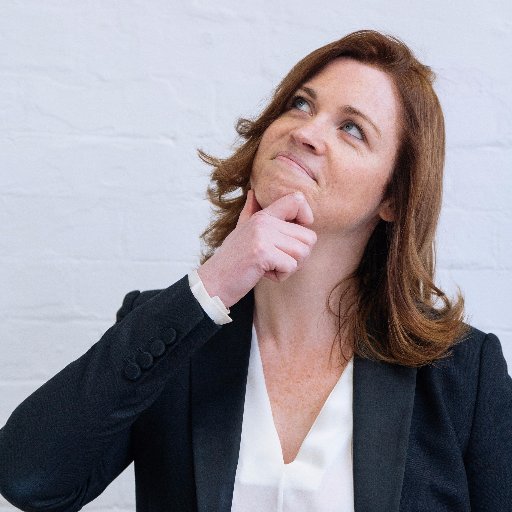 This week we chatted with Becky Downing, Founder & CEO of Buzz Group – the tech startup centered around the home. Over the past few years, Becky and her team have grown their online removals comparison platform buzzmove into a range of services under the group umbrella.
The company are now leveraging home contents data to provide tailored home insurance products via buzzvault.
Becky was kind enough to walk us through the Buzz Group story to date, give some insight into their current focus, recommend another Insurtech altering the status quo, and provide some experienced advice to other startups in the industry.
Hi Becky, could you tell us about yourself and what Buzz Group is?
Hi, I'm Becky Downing, Founder & CEO at buzzgroup – which includes buzzmove, buzzsurvey and buzzvault.
In the last few years we've been busy innovating to make moving home easier with our online removals comparison platform. We've already brought the convenience of online comparison to the removals industry (buzzmove) and used technology to build digital surveys for our removal companies (buzzsurvey).
Now we're using this unique insight into the contents of people's homes to service our customers with perfectly tailored home insurance products (buzzvault insurance).
We've partnered with Munich Re Digital Partners and will be launching buzzvault insurance later this year – uniquely tailored insurance products built on the blockchain.
Where did the idea for buzzvault come from? What makes it unique?
A few years ago, my home was burgled, and in one afternoon I lost everything. I thought my home insurance was my safety net – but my experience of claiming was terrible. I'd been with the same insurer for years, but rather than treating me as the loyal customer I was, they demanded detailed proof of every item and haggled over every penny. It was an enormous drain on time and resources and left me furious. However, my experience did inspire me to create a far better insurance product – one that would empower the customer to tailor their cover while also enabling an intelligent claim experience.
Buzzvault insurance is centred around a record of the customer's assets – the buzzvault. Using our buzzsurvey technology we have the customer build a total digital record of what they have, stored on the blockchain. We then perfectly tailor their coverage to reflect what they need and – if they ever do need to claim – we have the evidence we need already waiting for a speedy claims process.
You mentioned the use of blockchain technology to build a digital record of customer assets. What inspired you to use the technology?
Buzzvault is a natural business case for blockchain technology. By creating an immutable, but updateable, record of a customer's assets we are able to keep cover relevant and to expedite claims when our customers need us. We use smart contracts to allow the customer to transact with its data – i.e. with buzzvault the customer can use its data as currency to get better deals and prices on insurance and other products and services.
Could you name another new venture within the insurance ecosystem who inspires you?
I very much admire what ChainThat have done. Rather than just write elaborate white papers on insurance use cases for blockchain, they have gone and put their money where their mouths are and actually built a blockchain application that is pretty amazing.
What they have created is a marketplace platform where commercial and specialty risks can be placed on a peer-to-peer network on the blockchain. It's basically a blockchain version of how it all started when risks were placed 300 years ago in Edward Lloyd's coffee house. Today the coffee house is replaced by the Lloyds Building on Lime Street, but it still operates as a subscription marketplace where brokers go from carrier to carrier to underwrite risk. ChainThat's online removals comparison platform automates these processes in an immutable way that is efficient and transparent. 
Personally, I am hugely excited about what blockchain technology will do in the insurance industry. It's trail-blazing startups such as ChainThat that will end shaping the blockchain ecosystem of the future insurance market.
If you could give one piece of advice for aspiring startups looking to disrupt the insurance industry, what would it be?
The number one thing you need to be a successful entrepreneur is grit. You can be super smart with an MBA from Harvard, but without determination and drive, you will get nowhere. Building new companies is hard. If it wasn't, everyone would be doing it. You will have to deal with countless barriers, blockers, rejections and criticism. The more successful you become, the bigger the target on your back.
The difference between winning and losing, the difference between those who do and those who don't is not talent or any magical formula. It's character and human spirit. This is why I truly believe that the new Googles and Apples of the insurance (or any) industry will not come from a couple of insurance companies chucking money at the issue in an attempt to be innovative. That kind of change derives from people who have staked everything on their vision, and who, despite the challenges, setbacks and industry resistance, find a way to make it work. Grow that thick skin and nobody can stop you from succeeding.
If you would like to find out more about Buzz Group, please visit its Sønr profile, or you can check out its website.