Andy Yeung – Fuse
Spøtlight : 5 min read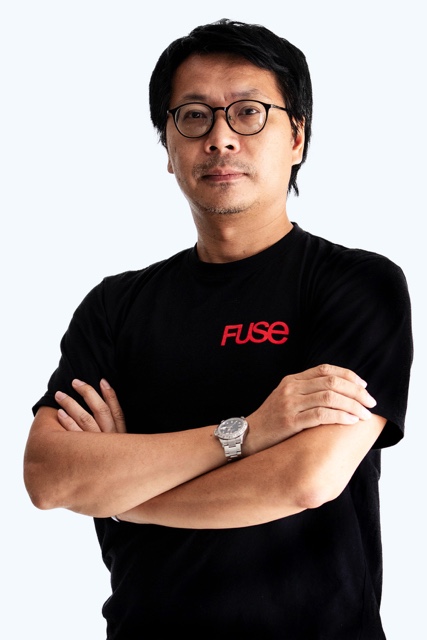 Welcome back to Spøtlights! This week we interview Andy Yeung, the CEO of Fuse, an insurtech that has created a digital distribution ecosystem to connect agents, insurers, and consumers.

Hi there, could you tell us a little about Fuse?
Founded in 2017 in Indonesia, we launched the first-of-its-kind App, namely Fuse Pro, which enables agents of insurance company to complete an insurance application instantly and hence get commission disbursed through the App.
In 2018, we evolved and tried to get agent partners to work with Fuse directly, for offering multiple insurance products from multiple Insurance companies, to their end customers. Since then, we added on a few business models, for tapping into the whole ecosystem of digital distribution in Indonesia.

Can you tell us about the business models you offer?
Our business models we are running are:
A) Partner Model support by Fuse Pro
We get agents/brokers/corporate agents to work with Fuse. We provide them 300+ insurance products from 30+ insurance companies (which cover both non-life and life insurance companies), to maximise choices they can offer to their end customers.
B) Micro insurance model
By partnership with various digital channels, we provide small ticket size insurance top up, riding on a transactional scenario. E.g. when you try to buy a handset in Tokopedia, there will be an option to add on handset insurance, which currently supported by Fuse
C) B2C model
We have an insurance comparison/aggregator portal, namely "Cekpremi.com", which provides efficient insurance comparison for end customers
D) Financial institute model
We have partnerships with multi-financing companies, as well as banks, for enabling them in distributing traditional/small ticket size insurance in an efficient way.

Late last year you revealed the company was on track to achieve IDR 850bn of GWP by the end of 2020. How has Covid-19 affected Fuse's operations and growth?
Covid-19 impacted all walks of business around the Globe, with no exception to Indonesia. However, we managed to deliver more than 85% of our 2020 target, with tremendous support from our insurance companies' partner as well as our agent/channel partners.

What are some of your other highlights from the past year?
I think it has been a long journey. This year marks out first anniversary in terms of GWP, we managed to grow by more than 250%, compared to 2019, despite Covid-19. Compared to 2018, it was more than 10x growth.
Apart from financial achievement, we provided "Free Masks" and all different kinds of support to our agent partners, insurance partners, when at the time the whole of Indonesia ran out of mask supplies. Thus, we are proud to extend our medical coverage to our 350+ staff, across 16 branches in Indonesia, to free up their worries on expensive hospital expenses, in case they got infected with Covid-19.

Can you share some of your plans for 2021? Any key targets or milestones?
We will continue to expand our partnerships with any channel partners which we can enable them to sell insurance or more. With the best support from our close Insurance companies' partner, we will start launching various new unique insurance products in 2021. Geographical expansion outside Indonesia will be another key move for us.

What do you think the Indonesian and wider Southeast Asia insurtech market will look like in 10 years? What are the coming opportunities and threats?
With our vision/mission to popularise insurance in SEA, we believe insurance growth should be phenomenal in terms of penetration and coverage in the coming 10 years. Opportunities will be people becoming more aware of insurance protection after the pandemic. Threats may be some misalignment between the new way of insurance offering and traditional local regulations.

If you had to give one piece of advice for aspiring startups looking to innovate in the insurance industry, what would it be?
There are so many pain points in the insurance digital distribution ecosystem, on different insurance products end-to-end processes, as well as many angles to innovate. We do suggest spending time to drill down any untapped aspects, rather than trying to imitate and copy those proven models in the market.

Is there a startup within the insurance space you think should be one to watch in 2021?
In fact, there are a couple of insurtech startups in China, which specialise in one particular insurance product or segment, becoming more interesting for the impacts they bring while they scale up.


If you'd like to find out more about Fuse, please visit its Sønr profile, or you can check out its website.