Hadi Radwan – Aqeed Technology
Spøtlight : 8 min read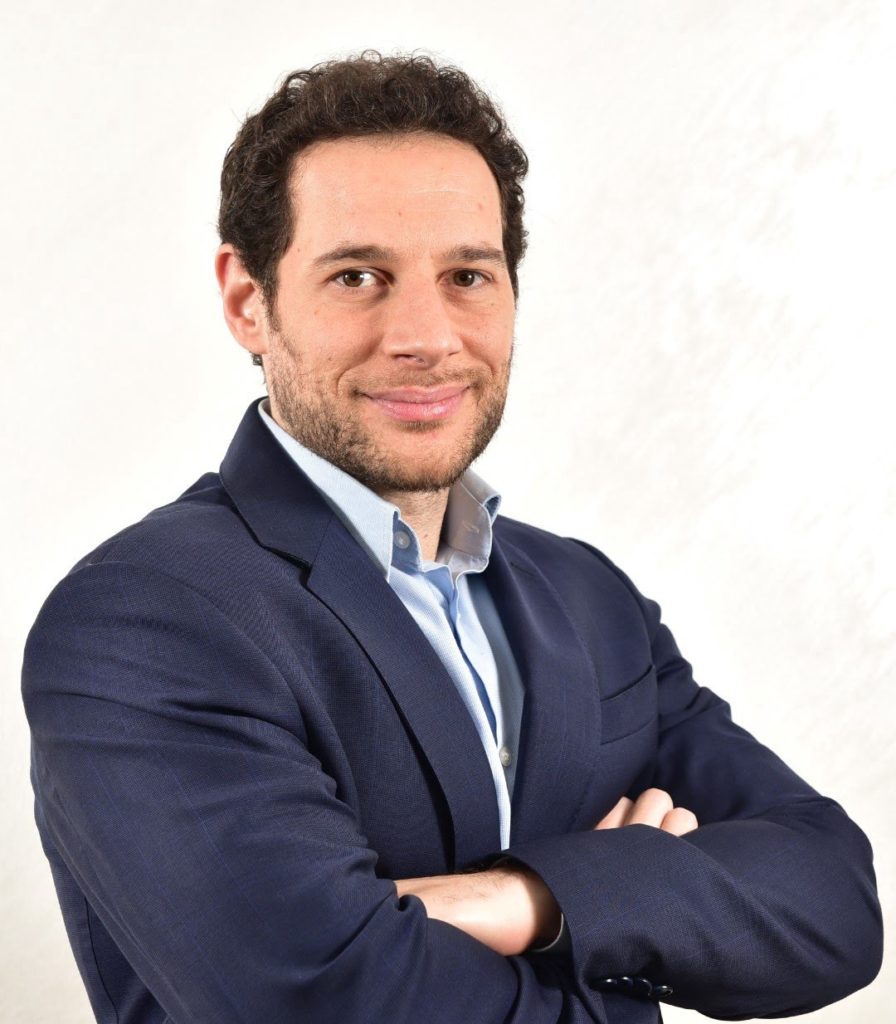 On this week's Spøtlight, we get to grips with the UAE's digital insurance market with help from Aqeed's Chief Product Officer, Hadi Radwan.
A Dubai-based InsurTech startup, Aqeed design digital solutions to help consumers understand, manage, and buy insurance. In April 2018, they officially launched following an $18m funding round from its corporate founders which will be used to expand into the cloud-based HR software space.
Hi Hadi, could you tell us a little about yourself and what Aqeed does?
Thank you for having me. My name is Hadi and I am the Chief Product Officer and a fellow co-founder of Aqeed.com.
Before I joined Aqeed, I worked for a conglomerate holding company that covers more than 20 different companies across the whole value chain. My role was handling all the M&A activities of the group. Our core focus was insurtechs across the world, and during my stint there, I noticed with my team how the insurance sector in the Middle East is still not developed in terms of technology and innovation. Insurance has been handled, distributed and serviced the same way for decades. This is when Aqeed was created to solve a major pain point on how to make insurance simple for customers in the region.
Aqeed.com is an insurtech that is providing end-to-end solutions to customers across the entire value chain. Customers are not only the end-users but also insurance companies. The first technology we introduced was an online digital insurance market that helps users find insurance online transparently and instantly.
Where did the idea for the startup come from and what makes it unique?
The idea for Aqeed arose when we noticed a common problem in the Middle East digital insurance market. Most of the time, people were confused with the complex insurance jargon and the cover they had bought. They were also frustrated with the long and tedious process experienced by most providers. What MENA customers expect is to be well informed about the options available to them, pay the right price, and be properly taken care of when they have a claim.
Once we launched, we noticed as well that SMEs have difficulty finding the right cover for the employees and, thus, relied on traditional brokers who don't add value beyond the sale process.
What do you see as the most important qualities in a company's team?
I believe for a team to be successful in a startup, you need few core qualities to be present:
1) Open and transparent communication between the team is crucial when building a company. The ability to create a culture of open communication will help solve problems faster, pivot to different solutions more seamless, and create a better bond during downturns and challenges
2) Working together for a common goal and going beyond each employees' job description.
3) Ability to be emphatic with each other and have fun. We spend almost 50 percent of our time at work. You don't want to treat your work as another errand that you need to do. You want to hang around people who are not only skilled, but also have a positive attitude towards working with you.
Is there a particular new venture within the insurance ecosystem which inspires you?
I have been following up with many insurtechs across the world, but only a few have managed to grow big. One startup I always follow is Wefox, which has a great business model and strong leadership.
Last year, you announced you'd raised an $18M Series B. Can you tell me what you did with the financing and whether you have plans to raise another round in 2019?
The funding is being used in three different areas primarily.
1) Growth in the UAE, 2) hiring the best talent, and 3) building the best technologies in the region, and hopefully in the world.
We have plans to expand geographically this year to the Saudi and other digital insurance market in the Middle East. We are always planning for the next round of funding.
Later that year, KPMG would also name Aqeed among the Top 50 Emerging Fintechs. How important has that been in boosting the company's profile?
I am very proud of this achievement and I would like to thank the team behind Aqeed who helped make this happen. It is always a privilege to be named as the only fintech in the Middle East alongside top companies in the world such as Lemonade.
At the beginning of 2019, you revealed plans to launch your AI-driven cloud-based HR software, Aqeed People. What more can you tell us about it?
Aqeed People is a simple and refreshingly intuitive AI-driven people platform combining payroll, insurance, onboarding and other productivity modules for small and mid-sized businesses.
Our core value proposition is our technology that will rely on Artificial Intelligence to help small and medium-sized companies become more efficient and productive. We are releasing our beta version next month and you can join our waiting list at People.Aqeed.com.
This solution will be revolutionary because it will add immediate value to our users. For examples, our insurance application will allow companies to renew their existing insurance instantly without an intervention of a traditional broker or get access to real-time quotes in case the company wants to buy a new one.
Here is the interesting part though, we have developed an AI bot that will recommend which quote is the best for the company based on a smart algorithm. The same bot will also act as a virtual assistant for the users in case they have any questions on their policy. You no longer have to go back to the policy or call your broker. We will also be introducing more interesting features in the near future.
If you had to give one piece of advice for aspiring startups looking to disrupt the insurance industry, what would it be?
Take risks and challenge the status quo. Don't focus primarily on short-term impact. At Aqeed, we want to do things differently. We introduced Artificial Intelligence to help insurance companies and SMEs become more profitable. We want to create a solution for our users that can help them expand their business indirectly. We are taking risks by being the first to use AI in the insurance space in the Middle East.
If you would like to find out more about Aqeed Technology, please visit its Sønr profile, or you can check out its website.