Andrew Leal – Waggel
Spøtlight : 5 min read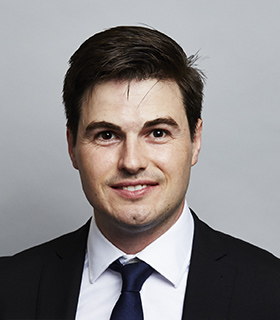 For this latest Spøtlight instalment, we sit down with Andrew Leal, co-founder & CEO of fully digital pet insurance startup, Waggel. The company, co-founded by Apprentice 2017 contestant Ross Fretton, claims to give consumers transparent coverage for your pet in as little as 30 seconds.
Hi Andrew, could you tell us a little about yourself and Waggel?
I'm originally from South Africa and come from an entrepreneurial background. In South Africa, we had a family business that was involved in Point of Sale (POS) solutions that involved the distribution of credit card machines along with the required software.
Waggel is about bringing something new and fresh to the pet insurance space. We are first and foremost an insurance provider, but we want to position ourselves more as a complete wellbeing platform. In that regard, insurance forms just one component.
We have gone about modernising the insurance process and through the use of technology have made it a great deal simpler to use and understand. Customer are able to get a quote within 30 seconds, manage all their details through their online profile and start a claim in four swipes.
Our focus will now look to introduce features that make pet ownership that much more enjoyable. We have already started this journey by offering a rewards platform, where owners can get discounts from health-conscious food brands. Existing customers can also complete a nutrition survey that provides an overview on their pet's calorie expenditure. Customers can then schedule a follow up call with our nutritionist for further information.
Where did the idea for Waggel come from and what makes it unique?
After arriving in the UK, I still wanted to continue my entrepreneurial ambitions. During my MBA, a friend had mentioned the trouble they were having with their pet insurance provider and this got me wondering if there was any innovation happening in the space.
As mentioned above, Waggel wants to be more than just an insurance provider. We want our customer to know that they are covered in the bad times, but, just as importantly, we want to be helping throughout the entire pet ownership journey.
How has your journey as a startup been to date? Are there any key lessons you've learnt along the way?
I've loved every minute working on Waggel. I knew that it was going to be a challenge and it's been a great fun overcoming each hurdle. Every day we learn something new, but the one lesson I would say, is that if you are going down the start-up route, pick something that you love to do. That way any challenge is seen more as a learning opportunity than anything else.
You recently announced the official launch of your digital pet insurance offering. How has the uptake been from customers so far?
It's been great. We have already exceeded our three-month target within the first month.
What do you think are most important qualities to have in a startup team?
A well-rounded team goes a long way. We've been pretty lucky in that each member of the team brings a unique skillset that have they deep knowledge and experience on. It also helps if everybody is proactive and doesn't settle for anything less than the best.
If you could give one piece of advice for aspiring startups looking to disrupt the industry, what would it be?
Don't take criticism of your idea to heart, just see it as another learning opportunity on how to make your proposition that much better.
With the turn of the New Year, what are your main goals for 2019?
We will now aim to get product market fit. In that regard it will be stabilising the insurance platform, figuring out the best distribution channels and then building out other components of the platform.
If you would like to find out more about Waggel, please visit its Sønr profile, or you can check out its website.