David Vanek – Anorak
Spøtlight : 6 min read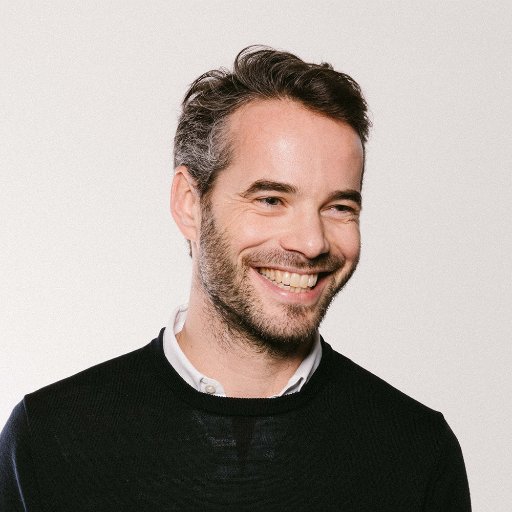 This week, we chatted with Co-Founder and CEO David Vanek of London-based startup, Anorak, who recently raised $4 million in seed funding for their revolutionary life insurance platform.
David was kind enough to take some time out of his busy schedule to talk all things Anorak and inspirational insurance ventures.
Hi David, could you tell us a little about yourself and your company Anorak?
We are two co-founders in our mid-forties who have created and scaled many startups (some successful, some not so much!).
Vincent Durnez is my cofounder and our CTO. He is the tech mind, an insurance insider and a tech pioneer in the insurance space. He has built complex and highly scalable software solutions in the insurance sector long before the term 'Insurtech' even existed (Fluo, Prima Solutions). He was also CIO at AXA Direct.
I am the CEO. I am an insurance outsider and the business mind of the team. My background is in building and growing companies. I have been a tech entrepreneur since I left investment banking in my early thirties. My last ride was with Made.com, which I joined in the very early days (a year after the founder had launched it). I built Made.com outside the UK, led a $60m fundraising process and ended up becoming CFO of the group.
My co-founder and I started to work on the idea early 2016. At the time we were incubated by Kamet, the AXA funded €100 startup studio. We iterated for a while around how to put people in a position where they feel in control of their insurance decision-making, as we felt that price comparison websites had failed in this regard. We started coding, data modelling and designing in Q3 2016. It took us a year to bring it together to a point where we could deliver a smart and automated regulated advice platform.
Where did the idea for the startup come from and what makes it unique?
During our incubation period we came up with 3 convictions:
● If people think that General Insurance is ripe for disruption, Life Insurance is in an even worse state of innovation; it is a broken sector stuck in the dark age
● People need advice and help, from raising need awareness to getting protection
● Tech and data can put people in a position where they control their financial vulnerability
Hence Anorak, the world's first fully automated insurance advice platform. We are currently remodelling the entire experience so it's easy to make the right decision when considering life insurance platform.
Through advanced data science and machine learning, we're giving everyone access to tailored advice about their life and their risks. We have digitised the entire journey, including policy rating and matching, as well as 'translating' complex insurance jargon into plain English, ultimately empowering people to make the right choices about their life insurance platform.
Not only that, but we're looking at how to integrate it seamlessly into people's digital lives. Anorak is designed to be integrated by distribution partners like online banking, insurance companies, adviser networks and e-commerce (plugging our APIs). Anorak therefore simplifies the process for consumers wrestling with other 'big' things on their mind.
Our vision is to build the world's smartest insurance companion and redefine the way millions protect their future; putting people back in control.
Our vision is to build the world's smartest insurance companion and redefine the way millions protect their future; putting people back in control.

David Vanek
What do you see as the most important qualities in a company's team?
What we are building is highly complex from top to bottom: whether it is platform architecture, expert systems, data models, or user experience, each component is a challenge to build and to assemble. Enter the Anoraks – a team of seasoned insurance specialists, data experts, design heavyweights and tech geeks passionate about building the most innovative service whilst never compromising on user experience.
Anorak is a grown-up startup.
Is there a particular new venture within the insurance ecosystem who inspires you?
I am very impressed with the way Alan is building a full stack health insurance company in France. Fast paced, focused on customer experience, and no corner cutting when it comes to challenging the current state of the market.
If you had to give one piece of advice for aspiring startups looking to disrupt the insurance industry, what would it be?
1. The insurance sector is a monster to disrupt
2. Startups will only scale if they manage to partner with incumbents (insurers or reinsurers) and/or tech giants
3. The level of expectation for an MVP in fintech is much higher than in any other sector (ecommerce, etc.).
This implies 1. being laser focused on solving key issues and 2. securing significant funding to deliver the MVP and strike the right partnerships.
If you would like to find out more about Pluto, please visit its website, or you can check out its Sønr profile.