Susan He – Aligned Business
Spøtlight : 5 min read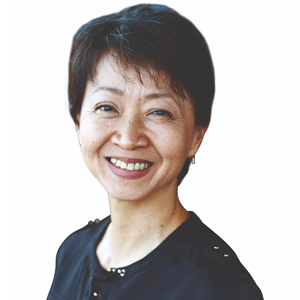 On this week's Spøtlight, we turn our attention to Aligned Business, also known as the brains behind Origami, an end-to-end insurance platform built to foster product innovation, increase efficiency, reduce operating costs and much more.
We chat with Susan He as the company go through MetLife's Digital Accelerator program, and prepare to demo their newly-polished product in less than a week's time.
Hi Susan, could you tell us a little about yourself and what Aligned Business does?
I have worked for global insurers for over 18 years managing volume insurance products for sales and achieving product P&L targets.
We have built and launched Origami, a unique end-to-end insurance product configuration platform that helps insurers and their distribution networks in any country to:
– automate insurance product to market quicker and cheaper
– allow them to create tailored insurance products to drive more successful digital sales conversions and customer retention.
Where did the idea for the startup come from and what makes it unique?
I have experienced the pains of insurance systems' inabilities to help product-minded people like myself to innovate and send products to market quicker and cheaper.
Understanding insurance product digital sales success requires the ability to push to market flexible and tailored insurance offerings that will not only make insurance more relevant to customer's needs, but enable an easier purchasing experience. For that, we have designed and created Origami to be like an insurance supermarket with lots of empty shelves, with insurance underwriters deciding what products they want to put on those shelves. Thus, creating fast and cost effective on-demand insurance offerings when and where there are distribution opportunities.
What do you see as the most important qualities in a company's team?
We possess a unique combination of skills in both insurance business and insurance technologies. This puts us in a great position as we bring the needs of the insurance company and its technology into a single value proposition.
Is there a particular new venture within the insurance ecosystem who inspires you?
Amazon Insurance. No insurance legacy system issues, lots of customers and fantastic digital reach. All they need is Origami to rapidly power their digital insurance sales and services across a diverse range of customer segments.
You were recently chosen as one of ten startups to take part in MetLife's Digital Accelerator. How important do you think this will be for AB's development, and which aspects of your business are you particularly excited to explore during the program?
As a startup, it is extremely important to have solutions for giant insurance companies, but it is very difficult to establish credibility and trust with them. However, receiving recognition from MetLife and Techstars will definitely give us credibility for when we approach our target customers.
Out of the other 9 companies, which are you most interested by and why?
All of them are unique and offering value propositions to different digital communities.
You're currently operating out of Singapore. Do you have plans to expand into new geographies in the coming months/year?
Yes, we are already expanding to Australia and China. We are certainly planning to expand to UK and Europe within the next 12 months, too.
If you had to give one piece of advice for aspiring startups looking to disrupt the insurance industry, what would it be?
Make sure you are fully prepared. It is a very tough ride. But with determination and a big dream, everything is possible. Go for strategic partnerships for growth is another piece of advice.
If you would like to find out more about Aligned Business, please visit its Sønr profile, or you can check out its website.