Matt Poll – Neos
Spøtlight : 5 min read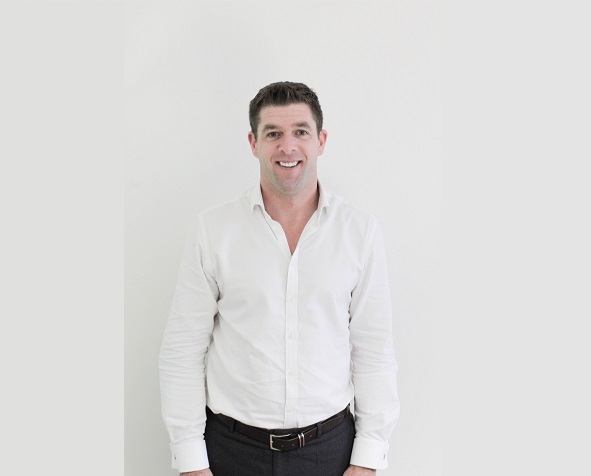 We caught up Matt Poll, CEO & Founder of UK-based smart home insurance provider Neos.
In our Q&A session, Matt was kind enough to give us a whistle-stop tour of what makes Neos unique, discuss his most valued team qualities and also name his 'one to watch' in the Insurtech space.
Hi Matt, tell us about yourself and what your company does
Hi, I'm Matt Poll, I'm the Co-founder and CEO of Neos. I've worked in insurance for most of my career, both in the UK and the US with AXA and RSA. My last role before Neos was the Commercial Director at More Than
Neos is the UK's first smart home insurance provider. We focus on prevention first and adding value to all customers whether they claim or not. Our proposition is to provide customers with smart sensors to alert them of threats to their homes. So, for example, motion sensors to warn customers of intruders and leak sensors to alert customers of escape of water. The tech bundle (security camera, window/door sensors, leak, smoke and motion sensors) are all controlled straight from your smart-phone, putting you in control and giving peace of mind, wherever you are in the world
We also recognise that we can't prevent everything yet, so each Neos system is backed with comprehensive home insurance. Emergency assistance is available too, so we can step in and help if the customers not around.
Where did the idea for Neos come from? What makes it unique?
We started Neos because we wanted to add value to the customer and give them an insurance policy that's more than just a piece of paper. No one wants to make a claim, if customers claim it means that something bad has happened and insurers have to pay out, it's lose-lose. Neos aims to make it a win-win and prevent the bad stuff from happening in the first place.
Neos is unique as it gives customers the power to protect their homes against the three main home insurance claims in the UK, fire, theft and escape of water.
What do you see as the most important qualities in a company's team?
For Neos, the most important quality is our ability to be agile. If I look back over the past year or so, we have produced so much and come so far. Being a smaller company, it has allowed us to remain flexible and focused to customers feedback and needs.
Name another new venture within the insurance ecosystem who inspires you. Why?
Bought by Many here in the UK. They have been at it a bit longer than us but seem to be gaining real traction now. They're a great example of how insurance is harnessing modern technology and focusing on customer's needs.
Finally, what's one piece of advice for aspiring startups looking to disrupt the insurance industry?
My advice would be that you've got to bring genuine value to the customer and remember that successful distribution is tough!
If you would like to find out more about Neos, please visit its Sønr profile, or you can check out its website.