Walid Daniel Dib – Addenda
Spøtlight : 7 min read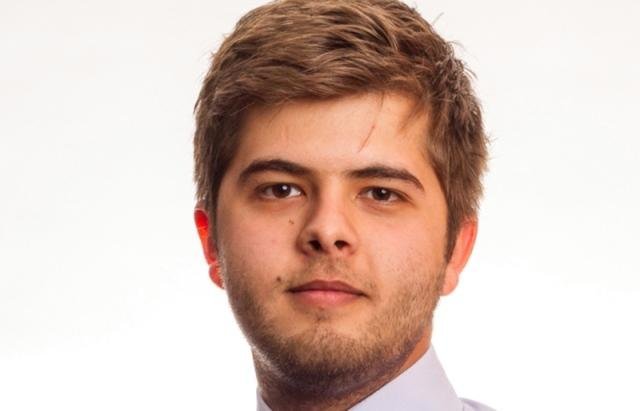 This week, we caught up with Walid Daniel Dib, who helped launch Addenda, an InsurTech startup who are in the process of building a life insurance consortium on the blockchain.
Based in Dubai, the company announced a seed round at the beginning of December, with a view to close out at the end of April.
Hi Daniel, could you tell us a little about yourself and what Addenda does?
Hi! We're a small but ambitious InsurTech made up of three people: My brother, Karim Davis Dib, our tech lead, Harsh Ajmera, and myself.
Originally an environmental engineer and certified insurance loss adjuster, I dedicated most of my free time since 2012 to learning about decentralised technologies. I bought my first bitcoin back then, but, unfortunately, sold it back shortly after! While working in the Insurance industry, also, I was researching cryptocurrency and writing for Bitcoin Magazine and Cointelegraph.
In terms of what we do, Addenda utilises the blockchain to share life insurance information among a consortium of insurers. Our PoC helps insurers avoids anti selection, non-disclosure, overexposure, and ensures transparency between the policy applicant and the insurance company.
Where did the idea for the startup come from and what makes it unique?
In March, my brother and I decided that we no longer wished to work in our jobs (a civil engineer and an insurance loss adjuster, respectively) and began hatching a plan to start our own business. Our obsession with decentralisation and blockchain, along with our experience in the insurance sector, led us to the concept of Addenda: a start-up that intended to bring trust back to an industry that was built on it.
We later found out that this was easier said than done, and hired our tech lead, Harsh, and began working on a few prototype ideas ranging from personal lines insurance to motor insurance. We scoped the market and pivoted our ideas (often, at the beginning) to match the needs of the UAE's insurers, and ended up with the life insurance prototype on blockchain we now have.
What do you see as the most important qualities in a company's team?
When hiring your core team, do not look for someone you like or get along with. Instead, look for someone you need. Of course, these things are not mutually exclusive, but it is always a bonus to work with people who see the world differently than you do. Having someone disagree with your ideas and challenge your concepts helps your start-up improve, and it results in well-rounded ideas that are internally stress-tested before they reach the market.
Is there a particular new venture within the insurance ecosystem who inspires you?
Absolutely. Our idea was inspired by several other InsurTech concepts on the blockchain. The main one that stands out is B3i, which is a consortium of insurers formed in late 2016 to explore synergy between blockchain tech and the insurance industry. Addenda is significantly smaller than B3i, but we see that both can complement each other rather than compete, as B3i focuses mainly on large scale solutions between reinsurers, while Addenda's core focus is on local/regional direct insurance activities.
There's a lot of scepticism surrounding the increased application of blockchain, with people thinking it will be expensive to not only build, but maintain. How do you see the technology developing over the next 5-10 years?
That's a very fair question. We've even written an article about whether or not insurers really need blockchain right here.
Blockchain technology today is facing two main cost-related issues: development fees and scalability/maintenance.
It makes sense that development is so expensive at the moment due to the high demand on in-house expert blockchain developers, and the costs associated with hiring a consultancy to do the job is even pricier. We think that prices will drop down as more competition enters the market, and as more people learn blockchain development.
Scalability is another beast altogether, but we should keep in mind that enterprise blockchain is quite young as a technology, with very few use cases showing usage beyond pilots and prototypes – and for good reason. Hyperledger and Ethereum as frameworks are constantly being developed by volunteers from around the world to make sure that they can scale to what they've promised they can achieve, and we are already seeing a lot of improvements both within the realm of public and private blockchain ecosystems.
I'm personally glad that the hype over ICOs and cryptocurrencies is dying down so that those who remain in the scene in this "second wave of blockchain" are actively building on the tech itself as opposed to the hype of get-rich-quick schemes.
You mentioned you were considering a round of seed funding this year. What would you look to do with the financing?
We are raising USD 600,000 in convertible notes to cover our costs for the next 14-18 months. These costs include employing new key hires, back-end and front-end developers, and a PR/marketing specialist.
Since announcing our seed round in 1st December 2018, we've raised about USD 200,000, and we look forward to closing out the seed round by end of April.
Despite being founded in 2018, you've already managed to onboard two UAE insurers. Are you able to tell us anything more about this?
We're working closely with two Takaful insurance companies in the UAE, who were our mentors as part of the FinTech Hive accelerator program in DIFC. We'll be able to announce the PoC with them and a third insurer once we finalise the needed paperwork.
If you had to give one piece of advice for aspiring startups looking to disrupt the insurance industry, what would it be?
Do not try to disrupt the life insurance industry on blockchain. Incumbents are risk averse for a reason. Try instead to integrate with existing legacy systems and change them as slowly as possible as you go. Unlike FinTechs and banks, you're not a challenger bank trying to topple the ecosystem. You should instead understand the intricate relations between insurers, brokers, and all other key players in the insurance ecosystem, and by doing that, you'll become part of the ecosystem instead of trying to recreate David vs. Goliath.
If you would like to find out more about Addenda, please visit its Sønr profile, or you can check out its website.