Tobias Taupitz – Laka
Spøtlight : 5 min read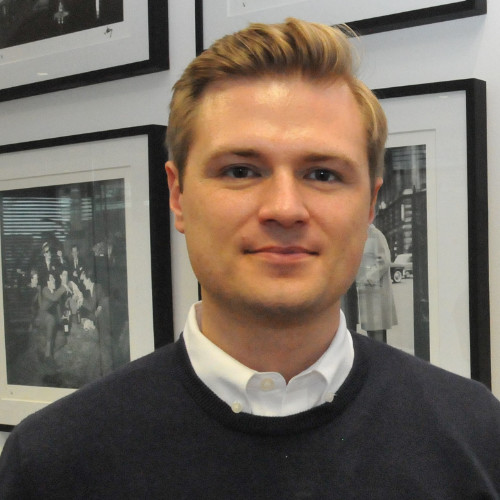 Last week we spoke with Tobi from Laka, who is hoping to transform insurance for the customer by handing over power to the policyholders and creating a more transparent experience.
Hi Tobias, tell us about yourself and what your company does.
I'm the CEO and co-founder of Laka (previously Insure A Thing), named after the Hawaiian goddess of prosperity – and hula dancing.
Laka is straightforward bicycle insurance powered by the community.
Our community makes sure you always get a fair price. Every claim adds a small charge to everyone's monthly bill. The maximum monthly payment for members is capped around market rate. All savings from fewer claims are passed on to our members.
We created a super simple insurance policy, engineered for real cyclists to protect them wherever they are. No excess, no depreciation, global coverage and race/sportive cover are built in out of the box.
In our first two months of trading, our members did not have a claim and therefore the bill was zero for all our customers.
High-end bicycles are our first product in the UK and we are excited to expand into new markets and products towards the end of this year.
Any keen cyclists, take a look: Laka
We love the idea behind Laka. How did you come up with it and what do you feel makes it unique?
In my previous role, I covered FinTech and bicycle Insurance clients at an investment bank. I was intrigued by the fact that pretty much every business model in Financial Services was challenged, but insurance.
At one point, FinTech and Insurance came together and I started to wonder how we can have still a business model where customers always sit at the short end of the stick, paying premiums first then hoping for a favourable assessment of their claim down the line. What is more, insurers get to keep more money as profits if they act against their customers' best interest, settling claims. At least, this is public perception. A massive misalignment of interest.
We are the first regulated InsurTech start-up that earns revenues when paying out.
"I was intrigued by the fact that pretty much every business model in Financial Services was challenged, but insurance."

Tobias Taupitz
What do you see as the most important quality in a company's team?
We are a team of three co-founders, all of us with very different backgrounds. Having an open mind and accept the opinion of others is absolutely crucial for a long-term harmonic relationship.
I have to admit though that the choice of team lunch was all but a democratic process as of late.
Is there a particular new venture within the insurance ecosystem who inspires you?
Frankly, there are now dozens of cool InsurTech propositions. I'm fortunate to have met many interesting people who all have made it their mission to improve the experience for customers.
I applaud each and everyone that shows persistence to see through lengthy sales cycles in the B2B space or goes through authorization processes to obtain a license to sell their product, after having secured bicycle insurance partners of course.
I am hoping to see many more entrants and the ever-improving eco-system will certainly support those.
If you had to give one piece of advice for aspiring startups looking to disrupt the insurance industry, what would it be?
I don't feel I'm in a position to give qualified advice as we are still an early stage company with a lot to figure out.
What worked well for me though was to ask for help and to make use of the vast eco-system, from accelerators and grants to networking groups and government initiatives to the regulatory Sandbox. There are a lot of resources out there to support your effort, make use of it.
If you would like to learn more about Laka, you can visit its website, or if you're a Sønr subscriber, you can also find its profile here.