David King – Artificial
Spøtlight : 6 min read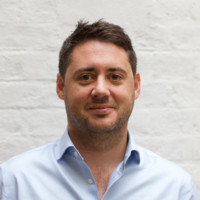 For the latest Spøtlight, we interview David King, one of the founders of insurtech Artificial. The company uses machine learning to digitize the insurance value chain, aiming to make the whole experience frictionless.
Hi there, can you tell us about yourself and your company, Insurtech Artificial?
I'm one of the co-founders of Artificial, a London-based InsurTech using data and AI to make insurance frictionless.
We simplify the quote/bind/issue process using Machine Learning. We extract data from multiple sources, score and bind risks digitally and ultimately provide customers and clients with a great insurance experience.
On a personal level, I've always been a bit of a geek and interested in technology. I was in the Royal Signals (an army regiment focussed on communications) in my gap year and worked in digital media before starting my own software development business. Outside of work I'm always up for a challenge and recently completed the Lakeland 50.
Where did the idea for Insurtech Artificial come from?
We started off Artificial with the aim of providing great customer experiences through the use of technology and data. We wanted to be able to overcome the challenges of using multiple existing applications at once and harnessing data in challenging places.
Originally we provided services that were used by hundreds of thousands of people. It was a lot of fun, but we felt like we were always focussed on different problems rather than becoming the experts in any one field.
Johnny (Bridges – CPO and co-founder) and I had both worked for insurers before and knew how hard it could be for them to launch a new product, so it was clear that there was an opportunity for a more insurance-specific business.
We've been focussed entirely on Insurtech since 2016 and have further grown our team to include Damian (ex-COO of Direct Line), actuaries, analysts and data scientists, all with significant sector experience.
Alongside your HQ in London, you also opened an office in Warsaw in 2015 – what do you think are the most important things to consider when building a team, and how do you ensure you maintain your company's culture as you expand?
When we opened our office in Warsaw it gave us access to some of the world's best developers. We wanted the team to know that their work was vital to our objectives and where we wanted to go as a company – and we try and keep regular and honest communications with them every day so everyone is on the same page.
We're opening a new office in Dubai in Q4 of this year. It's a great time to be in the Gulf/GCC as many of the world's biggest brokers and insurers have offices in the region, as well as some innovative regional insurers.
As we continue to expand we will keep the same culture that we've established in London and Warsaw: be honest and realistic with your team and live by your own values so everyone can hold you to account. And of course, be nice to each other.
"We wanted to partner with the best AI and technology companies in the world and being in Asia is one of the key ways we're doing this."

David King
Insurtech Artificial were also announced as part of the new Fintech Bridge Pilot Programme, and announced a partnership with Ping An – can you tell us a bit more about what you're getting up to in Asia?
It won't come as any surprise to know that the rate of change in technology and adoption of innovation is very fast in Asia. We wanted to partner with the best AI and technology companies in the world and being in Asia is one of the key ways we're doing this.
The insurance market in Asia is showing new trends in pricing, product development and digital processing that we think will definitely be adopted in the West in the coming years. London, Europe and even the US can learn a lot from the insurance market in Asia – and we want to be at the centre of this.
What are some of the big differences you've noticed in the Asian Insurance market compared to the European?
The biggest difference is that in Asia, data is at the heart of delivering the best insurance experience and products.
In European and US markets insurers are often basing their models on rigid and restricted data sets but in Asia insurers are harnessing data from just where they need it, getting it done quickly and scaling at a rate that's second-to-none.
In April you completed your Seed round – congratulations! – what has/is the financing going towards?
We have a great pipeline, so we are focusing our efforts on building a team that can develop the core platform and onboard clients rapidly.
We're in the InsurTech race so we need to have the best, most robust, scalable software. Clients also need to be able to use the software and have it configured to their exact use case swiftly. A lot of our proposition revolves around ensuring setup costs are at a minimum, so growing our team and being excellent at this process is fundamental.
You also partnered with Capita this year. How has this helped shape the way Artificial does business?
Capita are the UK's biggest services company and in April we were chosen to be part of their Scaling Partner programme designed to help startups scale and grow.
The relationship has provided us with invaluable access to brokers and underwriters, corporate expertise and a host of new client opportunities.
Alongside Ping An's Cloud Accelerator, you were also part of PwC's Scale Insurtech cohort – are there any particular memorable moments that you can share with us?
PwC of course have vast experience in the sector, but specifically they helped us in two key ways.
Firstly, they helped us develop our five minute pitch – this is now centred around the key benefits we provide for brokers and insurers instead of getting bogged down in technicalities.
Secondly, they provided us with access to sector experts. During the programme and at the internal and external events we got to meet a large number of experts from PwC and other businesses. This enabled us to share our ideas with and develop our proposition.
"We're in the InsurTech race so we need to have the best, most robust, scalable software. Clients also need to be able to use the software and have it configured to their exact use case swiftly."

David King
Is there another early-stage venture within the insurance ecosystem which impresses you? What is it about them that's inspiring?
My co-founder Johnny Bridges and I have both used Cuvva – they specialise in on-demand car insurance and they provide a great customer service.
We aim to provide a similar digital, frictionless experience but to the clients of commercial brokers and underwriters.
Finally, what's one piece of advice you would offer to aspiring startups looking to disrupt the insurance industry?
Don't be put off by the size of the industry and the men in suits. Although a huge sector, insurance is fundamentally a simple concept so ensure your idea is simple and scalable, then go and talk to people.
If you would like to find out more on Artificial, you can find its website here, and its Sønr profile here.