Rosaline Chow Koo – CXA Group
Spøtlight : 6 min read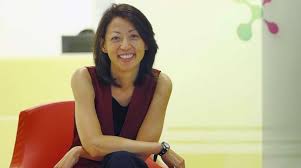 This week's interview is with CXA Group's Founder and CEO Rosaline Chow Koo. Having first dreamt up the company in the early 2000s, Rosaline's CXA Group is a one-stop, AI-driven platform for better health, wealth and wellness choices that now serves more than 400,000 employees, Fortune 500 companies and partners across 20 markets. From raising $25m in Series B funding, to opening a new Tech Hub in Vietnam, we find out what the company has been up to so far this year, and what its plans are for the future.
Hi Rosaline, can you start by telling us a little bit about yourself and what CXA Group does?
When I was running Mercer in Asia across 14 countries, I grew the business by 800% and saw first-hand the pain points that HRs were going through. I knew what this industry needed. I shared my vision with Mercer and spent 5 years making business case after business case for an investment to start a business like CXA. When it was clear that this was not going to happen, I decided to do it on my own. So in 2013, with my family's savings of $5 million and a personal guarantee loan from a local bank of another $5 million, as seed money, I started CXA Group. 
So, CXA is Asia's first employee wallet and AI-driven population health ecosystem. Through employee personalisation, HRs, especially Fortune 500 HRs leverage their existing healthcare and insurance spend to pay for flexible benefits, corporate wellness and disease management initiatives. By so doing, they improve employee health, combat chronic disease and reduce costs.
CXA's technology is white-labelled by banks, insurers, telcos, HR firms and healthcare companies to provide reach and scale to a wide range of personalised insurance, banking, health and wellness offerings for their enterprise customers, SMEs and employees of these enterprises.
Can you tell us where the idea for CXA came from and what makes it unique?
CXA is the company I dreamed about starting since the early 2000s when I found, through many years managing P&Ls and Fortune 500 clients at Ace (now Chubb) and Mercer, that major pain points in Employee Benefits could be resolved through technology.
Embedded within our eco-system is our recommendation engine, which helps employees understand their personal health risks and help HRs get to the root of their workforces' health issues. CXA personalises preventative health strategies as well as risk transference strategies through the purchase of relevant types of insurance and by designing specific interventions in corporate wellness and disease management initiatives.
We continue to innovate to help employers in Asia reduce healthcare costs across our provider ecosystem including clinics, teledocs, e-pharmacy, health screeners, aesthetic and alternative medicine, wellness, mental health and chronic disease management. CXA integrates directly with providers, to offer immediate savings of up to 25% by removing intermediaries and providing proprietary AI data analytics for early detection and disease prevention.
"CXA integrates directly with providers, to offer immediate savings of up to 25% by removing intermediaries and providing proprietary AI data analytics for early detection and disease prevention."

Rosaline Chow Koo
What do you see as the most important qualities in a venture's team?
We consider 4 core competencies in our leadership team:-
Firstly, leaders with the ability to deal with ambiguity and to thrive and embrace situations which are not always black and white. Secondly, leaders who look for innovative and creative solutions to complex business challenges. Also, leaders who possess the courage to make decisions in a fast-paced environment, and who can influence others in the organisation without traditional reporting lines.
Together, we want to build a cohesive, high performing CXA employee team, who share the clarity of our agreed team vision, coupled with the passion and alignment to work together on the delivery of this vision.
Back in March you guys raised $25 million in your Series C funding, with HSBC as one of the investors, which is great! Could you tell us a little bit about how you have used this funding so far?
In the March 2019 funding round, HSBC, together with others, namely Singtel Innov8, Telkom Indonesia MDI Ventures, Sumitomo Corp Equity Asia, Muang Thai Fuchsia Ventures, Humanica and Heritas Venture Fund invested in CXA.
The investment by these leading global financial services institutions, telecommunications providers and payroll companies reflect their belief in CXA's long-term growth opportunity, and the company's unique ability to shift healthcare spend from treatment to prevention, without employers spending more.
They will white-label CXA's technology and closely collaborate in designing customised platform-led solutions for their B2B enterprise customers, and as importantly, the B2B2C employees of these enterprises.
Our platform to digitise benefits enrolment, employee's e-wallet, our wellness marketplace, recommendation engine is market leading. Our opportunities lie in building out our health eco-system even more – an eco-system that enables insurers, banks, telcos and HRs to provide the right product to the right individual at the right time through the use of a data intelligence platform.
We have thus been moving at a fast pace, developing our core technology in this direction and strategically managing the roll out of our technology in a manner that will support our future ambitions as we hyperscale our growth.
You recently announced that you were opening a tech hub in Ho Chi Minh. What are the plans for this?
Most of our technology engineers and developers are in Singapore and China, where we have CXA offices in Beijing and Shanghai. With Vietnam, we will trial our first satellite hub so that we can move even faster, with the availability of talent there. To get closer to our customers, we will start new tech hubs as our business demands, and this could be in Jakarta, Malaysia, Philippines, etc.
"Most of our technology engineers and developers are in Singapore and China, where we have CXA offices in Beijing and Shanghai."

Rosaline Chow Koo
CXA Group currently has offices in Singapore, Hong Kong, Shanghai, Beijing and Jakarta. Why did you choose Vietnam as the place to open your tech hub?
Familiarity. Thorsten Maus, our Head of Information Technology worked successfully in the Vietnam market driving big tech. So I felt confident putting my trust behind his advice to start our first hub there. What we are looking at in Ho Chi Minh City is to start with a sizeable team of developers with strategy and management based out of Singapore, where our tech team will drive the architecture and content.
Are there any other countries that you have your eye on for future expansion? Could you tell us why?
We are already operational across 20 cities in Asia, with office locations in 5 – Singapore, Hong Kong, Shanghai, Beijing, Jakarta. CXA bought Mediplus, one of China's biggest health screening aggregators, in 2018 and has just concluded the full acquisition process. We will expand where our clients take us and within our plans for the immediate -term, is the expansion to the Greater Bay Area, then to Europe. Our ambitions are global.
Is there a particular venture in Asia that you think the rest of the InsurTech world should be keeping an eye on in the coming years?
AI and data in Insurtech as this still in its infancy and has a long way to go in helping insurers manage their P&L in all aspects of their operations – distribution, claims, renewals, reinsurance, administration. The stakes are also very high here.
Finally, what is your favourite piece of tech from outside the world of insurance?
Like everybody else, the handphone (mobile phone). It's like a little personal assistant I cannot do without. More importantly, it is the very piece of tech that will help us hyperscale, especially in China where the population reach, as we have seen for our projects with the municipal government in Shenzhen and the Shanghai Lujiazui District – the "Wall Street" of China – have been massive, up to 20 million.
If you would like to find out more about CXA Group, you can explore the company's Sønr profile here and its website here.