Shannon Goggin – Noyo
Spøtlight : 6 min read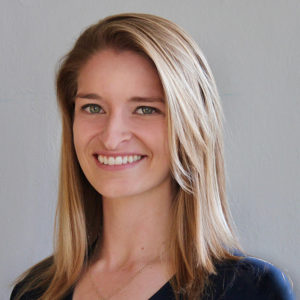 This week the Sønr talked to Shannon Goggin, Co-Founder and CEO of Noyo, an API platform which connects health insurance carriers, benefits platforms, and a growing ecosystem of innovators. Read on to go under-the-hood of Noyo's platform, and find out more about the pain points they're helping insurers address.

Hi Shannon, could you tell us a little about yourself and your career leading up to launching Noyo?
I started my tech career as a product manager at what was at the time the fastest growing HR platform in the world. My job was to build tools to help small businesses offer great benefits experiences to their employees. Far too often, the product experiences we wanted to deliver to our customers were deeply limited by the technology at insurance companies. Insurance companies weren't able to send us information about their members, and without it, it was impossible to make all these innovative ideas a reality and help people really get the best experiences with their health benefits.
I started thinking about what it would take to unlock all the creativity and innovation I was seeing in benefits, and it kept coming back to data. With a vision of creating the enabling technology layer to transform benefits data exchange, I launched Noyo with my co-founder Dennis Lee, and now I get to spend every day building the tools that will finally make it possible to create great benefits experiences for everyone.

Can you introduce us to Noyo in your own words?
Employer-sponsored benefits and insurance are important tools that act as gateways to financial wellness and healthcare for millions of Americans. Unfortunately, benefits can be complicated and hard to understand, which deters people from actually using them. Noyo is enabling a new generation of experiences that make people feel empowered and protected by their benefits and insurance coverage.
As the leading API platform powering fast, accurate data exchange across the benefits ecosystem, Noyo is bringing connectivity, ease, and reliability to something that was previously complex and opaque. We are fundamentally transforming employee benefits and the way people experience them.

Could you dive a bit deeper into Noyo's API technology, and the opportunities it presents for digital transformation?
Introduced in the 1960s, electronic data interchange (EDI) is still the most commonly used technology in the health insurance and benefits industries for electronically managing employee data. But EDI is deeply limited – it can only facilitate one-way communication, and it carries high integration and operations costs.
Fifty years and countless technological advances later, it's time for benefits technology to catch up to the modern age. That's why we've created the first universal APIs designed specifically for benefits administration. Noyo's solution offers a standardised way for applications to exchange information in near real-time, which makes it easier for developers to build interoperability, perform complex data operations, and receive instant feedback, all with unparalleled accuracy, security, and reliability. All of these enable consumer experiences that can keep up with people's needs and demands.
Our under-the-hood technology is a layer that makes it possible to interact with, exchange, and embed member data into applications securely and at scale. Simply put, Noyo's technology is a foundation that unlocks and drives innovation by giving any business the tools they need to be part of the digital transformation and growth that's happening in the benefits space.

Noyo recently announced an expanded partnership with Guardian Life, tell us more about that.
We're incredibly excited to continue our work with Guardian Life, one of the largest, most innovative insurance carriers in the world. We're playing a key role in Guardian's digital strategy, which really validates the fact that Noyo's API tech is the future. Carriers are eager to move away from limited, legacy tech, and rather than building a stopgap solution to prolong their utility, they're working with us to build a brand new pathway that will finally enable benefits for the modern age.

It's not just Guardian Life – Noyo has secured multiple partnerships since its $12.5m Series A raise last year. What are some of the pain points insurers are looking to address with connected insurance, and what insights have you gained from working to solve them?
When we founded Noyo, right from the start we heard from people all across the industry that what we were envisioning was something everyone had needed for a long time. It wasn't just necessary today; it had been necessary five, ten years ago. And over the last year, that enthusiasm and excitement from the industry has only grown. We're proud to have partnered with some of the most forward-thinking companies in this space, including insurance carriers and benefits platforms, to supercharge innovation.
A lot of the work that our partners do, regardless of where they touch benefits, is centred on helping improve the way people experience things like health insurance. And as they're working to adapt insurance to modern technology and the new ways that people interact with it, they're encountering issues like how to send data efficiently, reliably, and securely between different parties, like carriers and benefits platforms and financial planning applications; or how to consider regulations when building a new benefit or product.
And what we've seen across our partnerships is that while there's a really strong imperative to adapt, it can seem really daunting to completely transform technologies. So for us, it was key that we build into our solution a complete path to the future – no matter where companies are on the technology spectrum, we're meeting them where they are with customisation and integration. All of our partners can come to Noyo and we'll help them evolve to where they want to be – open the door to innovation – so that they can keep meeting the demands of their customers.

How do you foster a culture of innovation?
Innovation is born from need, and we know that so much of what exists now in the benefits and insurance spaces doesn't meet the needs of many underserved populations. As we're trying to enact all these big changes in the industry, it's a priority for us to build a company that's representative of the people we're trying to serve, so that we can serve everyone in the way they uniquely need. To that end, we invested early in building a diverse, empathetic team, and I'm proud to say that we now have a culture where people challenge each other to raise the bar on innovation and support each other in exploring new possibilities.

Finally, if you had to give one piece of advice for another startup looking to innovate the insurance/benefits space, what would it be?
Think about how you would want benefits and insurance to work if we were starting from scratch. What does the ideal world look like? There are always reasons why it isn't that way today, and you'll need to understand those things so you can chart the path forward. But when you're starting, you have to put all that to the side to figure out what kind of change is worth fighting for.
It's also important to seek out new information and perspectives that will challenge your own ideas and assumptions. This is the fuel you need to grow as a leader and to keep your company agile and flexible.


If you'd like to find out more about Noyo, please visit its Sønr profile, or you can check out its website.