Nigel Lombard – Peppercorn
Spøtlight : 5 min read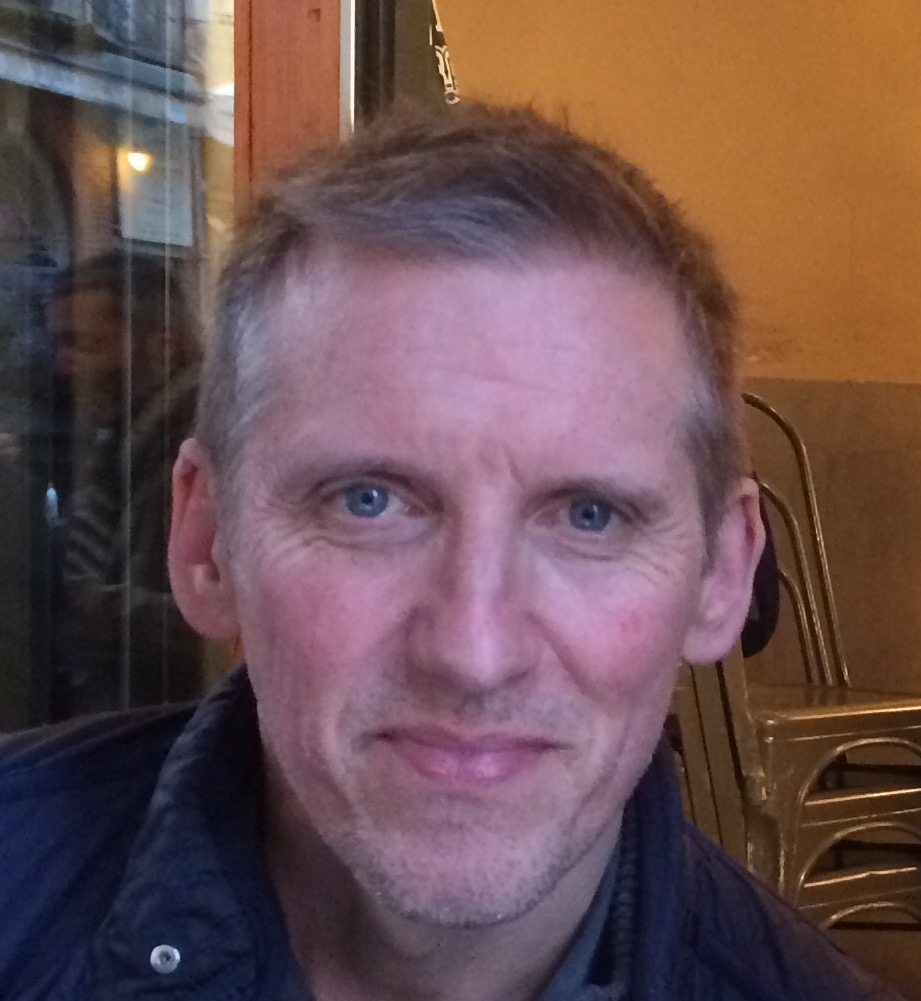 This week we interviewed Nigel Lombard, the Founder and CEO of Peppercorn, an insurtech offering automated, flexible, self-service car insurance, due to launch later this year.

Hi Nigel, could you tell us a bit about yourself and your background in insurance?
I guess I've become a bit of serial insurance innovator. This first started when I set up Lloyds TSB's insurance e-commerce team. Since then I've gone on to launch my first start-up, Drivology, the first app-based telematics car insurance broker and then went on to co-found Hedgehog, a data-driven, online only car insurance MGA. I'm now onto my 3rd start-up – Peppercorn – which will be my biggest and best.

Peppercorn was founded in 2020 – can you introduce us and explain what differentiates it from other insurance providers?
We want to build a world where regulated products deliver fair value to customers in a digital age – starting with car insurance.
Car insurance used to be arranged over the phone based on heavily scripted conversations. Then this same process migrated to being a form you filled out online. We're leading the next paradigm shift…
Gone will be painful, one-size-fits-all online forms. Instead, an automated dynamic, digital conversational experience. This will bring personalisation, engagement and will mean customers can select the right cover to meet their needs – and access their policy through their digital channel of choice. It also means we can automate underwriting.
In summary, we are combining underwriting rules, technology, state-of-the-art data, AI and re-imagining the CX.
All-in-all, our automated, self-service approach delivers lower costs which results in fairer premiums.

What is the driving force (pun intended!) behind the startup and why is now the right time?
Nice pun 🙂 UK customers select their car insurance predominantly based on price. At the same time, existing providers have high cost overheads – call centres, large offices and inefficient processes – which all adds to the price. In short, customers aren't getting a fair deal.
By launching an exclusively digital-by-design offering, we will have far lower overheads and be able to offer lower premiums – and the timing couldn't be better for a few reasons:
1. The adoption of digital technologies is accelerating – not least due to Covid – and the incumbent insurance industry is very slow to innovate.
2. There is a major regulatory shake-up coming to the UK car insurance market. The FCA are soon to ban the unfair practice of charging customers a higher price at renewal (called 'price walking').
So, while our competitors are distracted trying to retrofit digital technologies and determine how they will charge their back-books of insurance customers, it is a perfect timing for our business model.

You've already developed a strong founding team for the business – what were some of the key attributes you were looking for when initially building the team?
Firstly, thanks. I'm incredibly proud of the great team formed. The quality and experience of the people assembled around me is rare and impressive by anyone's standards. It also confirms both the concept and plan are sound.
The key attributes I looked for are centred around having common values consistent with Peppercorn's purpose. Plus, of course, deep experience, proven capability and complementary experiences and skills – from proven underwriting capabilities through to demonstrable technology expertise and deep digital CX experience.
Last but not least, all are team players. No big egos, no interest in the blame game and highly collaborative.

Can you share some of your plans for 2021?
We're presently making very positive headway in securing both the right investment partners and insurance capacity. Once we finalise these arrangements, following the build, we plan to launch to market in the latter part of 2021.

What do you think the auto market will look like in 5-10 years?
Cars are becoming increasingly autonomous and connected. Customer control of vehicles will reduce and accident frequency will reduce in line. This will change how insurance is charged.
There will also be increased consumer appetite for flexible cover and on-demand insurance (accelerated due to the Covid situation).
All this will be gradual and will take a long period of time simply because of how long it takes for the UK car parc to change.

If you had to give one piece of advice for aspiring startups looking to innovate the industry, what would it be?
Perseverance and determination are needed in spades. The idea is the easy bit. Trust me 🙂


If you'd like to find out more about Peppercorn, please visit its Sønr profile, or you can check out its website.