Mike Tinney – FIX Health
Spøtlight : 7 min read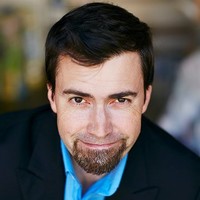 On this week's Spøtlight, we get to grips with gamification with Mike Tinney, Founder & CEO of Fitness Interactive eXperience (FIX), a developer dedicated to making exercise more interactive and engaging.
Currently, Mike and his team are 10 weeks into MetLife's Digital Accelerator, with demo day now just less than a month away.
Hi Mike, could you tell us a little about yourself and what Fitness Interactive eXperience (FIX) does?
My background is in games/game design, specifically socially engineered games. FIX changes the way people prioritise their own health. We have solved the indifference problem; companies that hire us to run health challenges for their employees are averaging a 92.4% completion with their programs.
Where did the idea for the startup come from and what makes it unique?
It came from our team's own passion for being active and a love of games. Our flagship product is a game called The Outbreak. It's a simulated, 6-week zombie outbreak. You install the app on your phone, team up with colleagues, and then get moving. Your real-world movement and exercise determine your chances of survival.
How have your clients' employees benefited from the gamification of exercise? Could you share any statistics or interesting case studies?
Happy to! We're averaging a completion rate of 92.4% this year, which is unheard of in our industry – well, in any physical health/activity industry for that matter. We had one client do an ROI study on their use of our program and they discovered they got a 7:1 return on their investment. We put their findings online.
You were recently chosen as one of ten startups to take part in MetLife's Digital Accelerator. How important do you think this will be for FIX's development, and which aspects of your business are you particularly excited to explore during the program?
What we've built here at Fitness Interactive eXperience (FIX) is a technology platform and methodology that allows us to help people adhere to plans/ priorities they otherwise wouldn't be able to. It's something of an incremental behavior change engine. So, in terms of where that could be applied in insurance and other industries, it's pretty exciting.
We are exploring all kinds of areas where higher levels of consistency and compliance would be good for people. Currently on the program, we're looking at some new problems with our tech and methodology. I'm not in a position to share many details yet, but I can say we're going to take a bite at a big problem, so stay tuned.
Out of the other 9 companies, which are you most interested by and why?
That's tough; I like them all for different reasons. Not really fair to ask me to choose, and they're all so different.
Aligned Business has come the farthest in the program, for sure. Buddy is so close to launching, and it's exciting to see them nearing live status. Halos is the youngest company, one to keep an eye on, as they have a phenomenal origin story thanks to this program.
AnswersNow is working on a problem that affects many of my friend's lives. The same goes for Enroll Hero and MamaMend. FitBliss is a bit of a brothers in arms in that they also started off in wellness and, therefore, share a lot of the experiences and pains we had in the industry.
Portable.co and Safely are both very future proof in their concepts – I think they're at the forefront of their respective industries.
Your last funding came from a Seed round back in December 2012. Do you have plans to secure more financing soon, and, if so, what would the money be used for?
We've actually been "String seeding" since 2012 and have raised about $1.5M in capital over the past 6 years. That's seen us through 2 products and 2 second editions. We are now cashflow positive and working on a prototype for a 3rd product in a new business line as a part of this program.
Having said that, what we're prototyping now is targeting a big problem that could save insurance companies billions, Techstars thinks so and so does MetLife. We've started talking about a new round to scale that.
If you had to give one piece of advice for aspiring startups looking to disrupt the insurance industry, what would it be?
If it's just one piece of advice, I would say APPLY FOR THE 2019 Metlife Techstars class. The resources and expertise available here are amazing.
My second, and more practical piece of advice, would be solving the problems that have clean ROI's attached to them. People like it when your solution saves them money.
If you would like to find out more about FIX, please visit its Sønr profile, or you can check out its website.