Joseph Mossel – Ibex Medical Analytics
Spøtlight : 7 min read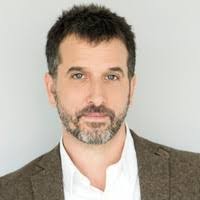 For this week's Spøtlight series, we caught up with Joseph Mossel, the CEO of Ibex, a medical analytics startup using AI-based tools to deliver faster, more accurate cancer diagnostics.
Last month, the company secured $11m in Series A financing, so we went to find out a bit more about them and how they plan to spend the cash.
Hi Joseph, could you tell us a little about yourself and Ibex?
Probably the most relevant thing to know about me is that I'm passionate about exploring ways in which technology can be a driver for improving human well-being. I started my tech career down a traditional route, but then took a hiatus to become managing director of an environmental non-profit and to become involved in another non-profit developing sustainable energy systems. Ibex is an opportunity for me to apply my computer science background within a setting that has a real and immediate positive impact on people's lives.
Ibex is developing AI-based tools that allow faster and more accurate cancer diagnostics. Cancer is the one of the major health epidemics in developed countries, but cancer diagnostics by a pathologist examining biopsies remain a manual and subjective process. Our tools empower pathologists to perform diagnoses faster and more accurately resulting in improved patient care.
Where did the idea for Ibex come from and what makes it unique?
In the past few years there have been revolutionary breakthroughs in computer vision and AI using techniques such as Deep Learning. My co-founder, Chaim Linhart, and I were looking for ways to apply this technology in novel ways in healthcare.
When we learned that the same transformation that occurred in radiology 20 years ago, the movement from physical to digital media, is now happening in pathology, it all came together, and we realised that there was an opportunity to enter the field of computational pathology as it was being invented.
Through our partner, Maccabi Healthcare Services, we have access to one of the worlds largest clinical data sets and have been the first company to deploy an AI based app for clinical use in a pathology lab.
How has your journey as a startup been to date? Are there any key lessons you've learnt along the way?
It's been an amazing journey so far: we've built a fantastic team, learned a lot about what is still a very new field and laid the foundation for the next phase of the company. What's given me the most satisfaction is that our system is the first AI system deployed in a clinical setting in a pathology lab, and we already have documented cases where it has indeed prevented a mis-diagnosis of cancer.
Two lessons that are relevant for our domain:
– Data is king. Generally true in AI medical analytics but even more so in healthcare, data it is difficult to gain access to and there are limitations on how one can use it and it is imperative to have a very clear plan on how you plan to gain data access and in what ways will you be able to use that data.
– Healthcare is hard. The combination of complex technical challenges, conservative clientele, the regulatory environment and the myriad workings of healthcare systems make our domain a hard one. A strong multi-disciplinary team where each domain expert has their voice is necessary.
Last month, you picked up $11m in a Series A round. What do you plan to do with the fresh financing?
The financing allows us to start developing applications that will cover a large part of what the pathology labs deals with. For this, we will expand our engineering team. In addition, we will grow our commercial presence outside of Israel in our target markets.
What do you think are most important qualities to have in a startup team?
I'd mention a few qualities that I want to see in a startup team: ownership, the willingness and ability to take do what it takes to get the job done even it falls outside of one's job description and background; resilience, the ability to take both the good and the bad in stride; diversity, by that I go beyond ethnic and gender diversity but more to having a team of people with different backgrounds, mind sets and temperament. The different perspectives lead to better decision making.
If you could give one piece of advice for aspiring startups looking to disrupt the industry, what would it be?
Healthcare industry is unique. Don't think that because you've developed a cool app for…you can do healthcare. Talk to, and more importantly, listen, to physicians. And then ask a lot of questions. You need their input, but sometimes you can also open their minds to needs they hadn't recognised before. Take into account that this is a very conservative industry, and to disrupt it you need to go in with the right attitude.
If you had to give one piece of advice for aspiring startups looking to disrupt the insurance industry, what would it be?
Stop thinking about trying to disrupt the industry, think about how technology can be used to make the impossible possible or, substantially transform current ways of working.
With Q1 coming to a close, what are your main goals for the next quarter and rest of 2019?
My main focus is on team building. We're hiring engineers, sales, medical and scientific professionals. Team building goes beyond just hiring highly qualified individuals, it means that we also learn how to work effectively together and also have a good time while doing so.
If you would like to find out more about AI Medical Analytics, please visit its Sønr profile, or you can check out its website.