Janthana Kaenprakhamroy – Tapoly
Spøtlight : 8 min read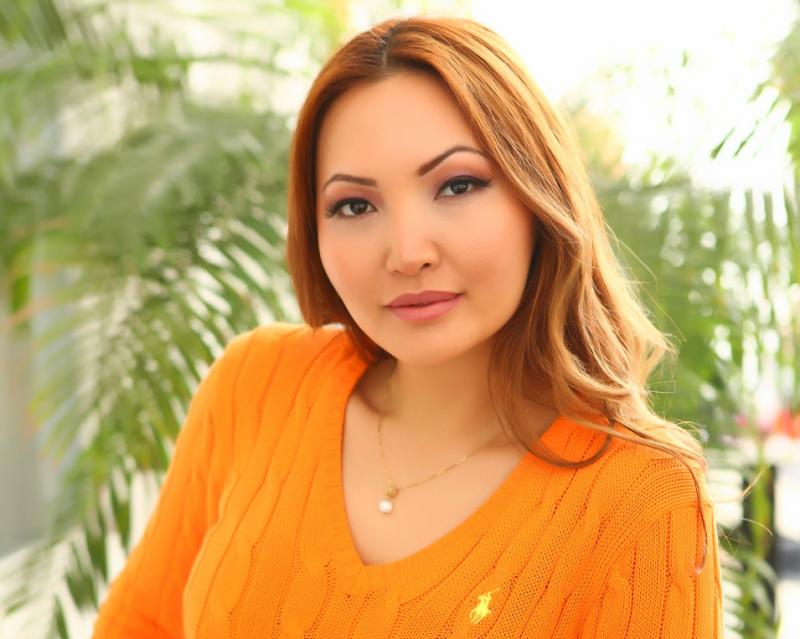 This week, we take a look at on-demand insurance with Janthana Kaenprakhamroy, Founder & CEO of Tapoly, a startup serving commercial insurance products to freelancers, contractors and small businesses, along with bespoke products for the sharing economy.
Recently, Janthana was named one of 'InsurTech's Top 10 Female Influencers' by the Insurance Institute, while the company is currently participating in BNP Paribas' Plug and Play Acceleration Program.
Hi Janthana, could you tell us a little about yourself and what Tapoly does?
I'm Thai, but I grew up in Sweden and am currently living in London. I originally came to London with just a suitcase and no more than £300 in my pocket. I trained to be a chartered accountant, worked in investment banking, and I was an internal audit director at UBS before I left in 2016 to create Tapoly. I have also worked at Deutsche bank and JPMorgan Chase, so I had a great deal of experience in the regulatory framework and fintech sector.
Tapoly is a Managing General Agent, fully regulated by the FCA and our products are underwritten on the Lloyd's insurance market, which we are fortunate to be a member of. We sell insurance products, but also license our technology to corporate partners who offer on-demand insurance to their own customers.
We have launched our website this year to cater to freelancers, contractors and small businesses. We offer on-demand commercial insurance products for their jobs, contracts and businesses as well as bespoke insurance products for sharing economy platforms.
Where did the idea for the startup come from and what makes it unique?
The concept for Tapoly came in 2016 when I decided to let my flat through Airbnb. I looked for an on-demand business insurance policy that would protect my property, and my guests, while providing the short-term flexibility the sharing economy thrives on, but I couldn't find it. Based on PWC research, this market is worth £8bn in the UK alone – that's when I realised that I was onto something big.
Unlike traditional brokers who sell annual insurance products, which are not flexible enough for the average gig economy worker, we sell on-demand business insurance products that map to the length of the workers' contracts, which is simply a more convenient way for companies to obtain insurance. Also, we offer competitive prices. Customers can go on our website and get insurance in 2 minutes. If you are an existing customer, this process should take no more than a few seconds.
What do you see as the most important qualities in a company's team?
Successful teams start with shared values and the drive to perform at a high standard. Our values are to keep our promises and be consistent. So, integrity is the key, as this separates the doer from the talker. We recruit doers who can uphold our values and standards. Ultimately, we believe in offering good products and services to customers at a reasonable price.
Is there a particular new venture within the insurance ecosystem who inspires you?
The story of Zhong An, the new Chinese insurer that served 150 million customers in its first year of operation, is something I would like to replicate. And I think it shows that Tapoly is in the right sector.
You were recently listed as one of the 'Top 10 InsurTech Female Influencers' by the Insurance Institute. What tips would you give to other aspiring female entrepreneurs and/or influencers?
Apart from the obvious, like follow your dream and always do what you love, my advice for others would be to trust yourselves and your own capacity. Also, be selective with the advice you take on-board. Remember that everyone has their own life experience which filters their views on business, and so what works for them may not work for you.
At Insurance 2025, you were debating the morality of machine learning. Do you consider the technology to be morally reprehensible, and do you think we will be able to eventually teach morality to machines?
I took the view of AI being morally reprehensible because it's easy to let AI amplify our prejudices. It uses existing data, which is inherently biased, but it doesn't have the context or common sense to counterbalance this. Remember Tay, a teen AI chatbot created by Microsoft built to mimic and engage in conversation in real time? When unleashed on Twitter and other social media platforms in 2016, it quickly turned into a racist, sex-crazed neo-Nazi and it was taken offline, but not before gaining 50k Twitter followers.
AI has the ability to undermine Democracy; we know that AI can be used to manipulate public opinion. It's being used in election campaigns. There is evidence to suggest that AI was used to elect Donald Trump to the White House and it helped to secure Brexit votes with the help of Cambridge Analytica. Brexit is costing us billions of pounds and thousands of jobs were lost as a result. And in the most recent incident – the Swedish election – research was done by the Swedish Defence Agency where they analysed Twitter accounts and, no surprise, 40% of Twitter accounts that supported anti-immigration were bots.
I think over time we can teach morality to machines, but we need to do this responsibly, and with the supervision of global regulation (which is not yet in place) to make sure that AI is not being used to manipulate political outcome or for illegal activities.
At the beginning of 2018, you received £250,000 in seed funding from Startup Funding Club and London Co-Investment Fund. What has the money been used for, and do you have plans for another funding round in the near future?
This money has been used to build our team—today we have employed seven full-time staff and seven part-time consultants, so we are fourteen people in total.
We have raised another small round of £250k from existing shareholders since then. However, we are still expanding and looking for further funding. We are currently looking for strategic investors to lead a pre-Series A round of £2m to £5m. We already have a few early-stage investors expressing their interest in co-investing.
You recently took part in Startup Battlefield Europe in Paris and have been selected for the BNP Paribas Plug and Play accelerator. How important do you think these programs have been – and will be – to the company's development?
It's important for Tapoly to be part of the tech and start-up communities, and for them to connect us with relevant stakeholders such as investors, insurers and corporate partners. More importantly, these programs are helping us to increase our profile. We might have been able to do everything without being part of these programs, but they certainly make things happen faster.
If you had to give one piece of advice for early-stage companies looking to disrupt the insurance industry, what would it be?
Make sure you raise enough money because setting up a tech startup in a heavily-regulated industry is costly. So, it's important to have enough funds to see you through launch to the point you start getting traction. Many tech companies fail because of this issue.
If you would like to find out more about Tapoly, please visit its Sønr profile, or you can check out its website.