James Blackham – By Miles
Spøtlight : 5 min read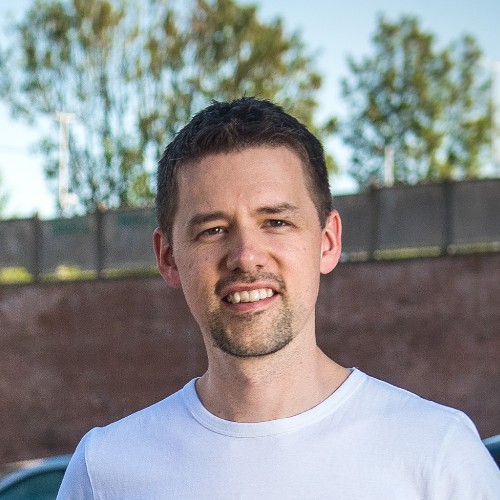 The team recently caught up with James Blackham, Co-Founder and CEO of UK-based pay-per-mile insurance startup By Miles to talk shop. Ever since first chatting with James and his colleague and Co-Founder Callum Rimmer shortly after the two embarked on their journey together in 2016, we've been excited about the potential of the company and its business model.
Here's a write up of our conversation in which James lets Sønr under the hood of By Miles, lends us his thoughts on the industry and much more.
Hi James, tell us little about yourself and what By Miles, pay-per-mile insurance startup, offers as a company
I left my position as a managing director of Goldman Sachs in 2016 to start working on By Miles. I'd spent years specialising in technology and insurance at Goldman Sachs, and it was difficult to ignore such a huge market opportunity.
Ultimately, we provide a smarter and fairer way of pricing motor insurance. Half of the UK's cars are driven less than 150 miles a week, but traditionally insurers have a very flat rating structure for mileage – or worse, charge lower mileage drivers a higher premium because they don't believe the miles the customer claims they drive.
Using our Miles Tracker, we can charge people for the exact number of miles they drive. It means we can offer a fairer deal for the millions of lower mileage drivers who – because of their infrequent driving – are less likely to have an accident.
An up-front fee at the start of the policy covers your car while it's parked, after which you'll be charged each month based on the exact number of miles driven. You'll pay less if you go on holiday, for example, because you'll have done less mileage while your car was parked at the airport.
How did you come up with the idea for By Miles in the first place and what makes it unique?
As someone working in central London and only driving at the weekend, I've long thought that the premiums I pay on my annual car insurance don't offer value for money.
It's odd to think that we accept paying for an annual policy that doesn't take into account how much we actually drive and doesn't encourage us to take public transport.
Other than our pricing structure, what makes us unique is the number of helpful tools we provide our customers. Our app is jam-packed full of useful features like the Car Medic, Find My Car and Journey Estimates.
Car Medic, for example, tells you about any fault codes your car is sending out, which is something you'll often pay through the nose for at a garage.
"It's odd to think that we accept paying for an annual policy that doesn't take into account how much we actually drive and doesn't encourage us to take public transport."

James Blackham, By Miles
You guys seem to have a really cohesive structure. What do you see as the most important qualities in a company's team?
Diversity – it's really important to have a diverse range of people in the team. We've got a great bunch of both technical and creative people, and it means you get a lot of original ideas bounced around. The end product is much better for it.
By Miles benefits from a close-knit and diverse team of really talented people. Ultimately that makes for a great atmosphere in the office.
Could you tell us a pay-per-mile insurance startup within the Insurtech ecosystem which inspires you and why?
I'd have to say Bought By Many. They set up in 2012 to offer people with niche interests – such as racing cyclists or owners of exotic pets – to club together to get a discount on the insurance that they buy from established insurance companies.
What's really inspiring is the way they work hard to determine a customer's specific needs, and offer them products based upon this. They've got strong customer engagement, and as a result have very high customer satisfaction.
We had a great level of customer engagement during our beta trial, and I believe this will get even better when we launch our new app features this Spring.
If you could give one piece of advice to an aspiring Insurtech startup, what would it be?
The insurance world is a tough environment for new start-ups, so you'll want to build a strong support network. There are also many regulatory hoops you'll need to jump through before you can start selling, so unlike other industries, it takes a while to get everything ready for launch.
Fortunately, there is a great community among insurtech founders, so you won't be on your own for too long.
If you would like to learn more about By Miles, you can visit its website, or if you're a Sønr subscriber, you can also find its profile here.