Clifford McDowell – Doorda
Spøtlight : 4 min read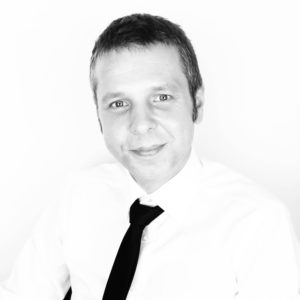 This week we caught up Clifford McDowell, CEO & Founder of UK-based smart data broker Doorda. We met Clifford at a Partnership Day we facilitated for a client back in 2017 and were impressed with the versatile data solution he had created.
Hi Clifford, tell us about yourself and what Doorda is?
Hi, I'm Clifford McDowell the Founder and CEO of UK-based smart data broker Doorda.
Doorda specialises in the sourcing, curation, aggregation and delivery of data in a very easy to utilise manner. We track and extract data from several thousand sources. We then cleanse, index, join and serve via an API or as a hosted service enabling plugin to the most commonly used analytical tools such as Tableau, Qlik, R Studio or Python to name a few. Our fully documented Catalog enables clients to identify available data and provides information on e.g lineage, history and publishing frequency.
Our data products provide insights to support a plethora of business purposes, such as related to Commercial, Social Demographic, Geo Demographic and Health analytic business requirements. We have clients using our solutions to create company profiles and track the performance and risk rating over the year. Others use our data for location analysis and marketing, we cover a very wide spectrum.
Several very large companies have tried gathering the same data under the umbrella of Big Data projects, but it can be prohibitively expensive to uncover, join and maintain. That's where we step in by offering instant access to our huge data catalogue allowing their data experts to focus on deriving value from the data rather than wasting expensive talent joining spreadsheets! They also discover that the more data they have, the more their business units want to further explore relevant data related to innovative business ideas. This constant demand for sourcing more data, ensuring it is timely and accurate creates significantly high internal costs on something not core to their business. However, if they don't keep on top of this, their competitors will!
Where did the idea for the company come from, and what would you say makes it unique?
We originally started as community news site but were very quickly swamped by enquiries from businesses asking us where we got our data from and how we joined it.
One pivot and a lot of learnings later we have automated the process, greatly expanded our offering and made the data very easy to access. Our objective is to offer access to petabytes of cleansed data via a single login.
With so many data solutions in the market we are unique in the variety of data we offer and the way we make it available. The platform we provide is uniquely designed to absorb and integrate more and more data to support new business innovations. The insights possible are endless to support client use cases.
What do you see as the most important qualities in a company's team?
Working in a complex field every client appears to have a slightly different perspective on what's useful, so you need to enjoy being challenged and learning new skills. As a team we all love data, be that the research, acquisition or analysis and the associated technology so we blend together perfectly. A shared passion for something is essential in any team.
Is there any other startups in the insurance ecosystem who inspire you. Why?
We like the way Lemonade managed to change people's perspective on what insurance is. They've moved it on from being self-interested protection to a community trying to achieve a higher good.
If you could give one piece of advice for aspiring startups looking to disrupt the insurance industry, what would that be?
Ensure your solution solves an existing business problem and that any client can adopt your solution in a very easy way to help resolve the problem. Then be patient whilst your solution is fully evaluated.
If you would like to find out more about UK-based smart data broker Doorca, please visit its Sønr profile, or you can check out its website.