Camilla Rigby – Flipper
Spøtlight : 6 min read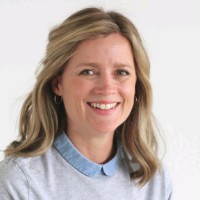 This week, we got to meet with Camilla Rigby, Director of Marketing & Communications for Bristol-based energy-switching service, Flipper. Recently acquired by Wessex Water, Flipper has helped its members save more than £7M since being founded in 2015.
In our brief Q&A, we learn more about the company's origin and how its intelligent algorithm, Joules, is helping UK households save an average of £300-400 each year.
Hi Camilla, could you tell us a little about yourself and Flipper?
I'm Camilla Rigby and I'm the Director of Marketing & Communication for Flipper. Flipper manages bills on behalf of its members so that they never worry about overpaying for energy again.
With some simple information about usage, the Flipper algorithm scans the market to find a better energy-switching service deal. Once a saving of at least £50 is found, the flip begins. It's only at this point the £25 annual membership fee is paid and the Flipper team takes care of the rest. Every month Flipper's algorithm scans the market on behalf of each member, flipping them again if a saving of at least £50 is found. On average, members are flipped twice a year and save between £300-£400.
To date, Flipper has saved its members more than £7m. And data shows that nearly 30% of its members have never used a price comparison site, demonstrating that traditionally 'sticky' consumers find the energy-switching service appealing.
Where did the idea for Flipper come from and what makes it unique?
Energy bills are complicated and, frankly, quite boring. Most people don't want to worry about their energy bill, which is why 60% have never switched. And, more often than not, are overpaying for their energy.
Flipper was founded in 2015 to disrupt the status quo, which sees energy companies rely on people's inertia to make a profit. Flipper's founders didn't feel that this was fair for consumers and so set about finding a solution that manages people's energy bills for them.
At the heart of Flipper is the unique algorithm, nicknamed Joules. It works by comparing members' personal usage against real-time market data to see if they're on the best deal. It intelligently factors in where someone is in their contract, exit fees and also switch times to repeatedly produce accurate results. But it doesn't just find a one-off deal, it scans the market every month and, if it finds another saving of more than £50, it'll flip someone again.
Flipper was the first auto-switching company to be paid by its members and not by energy companies. By not taking commission, Flipper is able to show the whole of the market, and not just the suppliers that pay them commission. It means that Flipper members are able to save more and be reassured that they are being looked after by someone independent.
How has your journey as a startup been to date? Are there any key lessons you've learnt along the way?
Like all start-up journeys, Flipper's has had its ups and downs. In June 2017 the original Flipper team had to put the company into administration. Luckily, they were immediately purchased by Wessex Water Ltd and, since then, the business has been thriving.
The key learnings for us have been around simplicity, storytelling and remembering to look after our members. In the last 9 months, there's been a huge focus on improving our members' experience, optimising and enhancing our core product, and letting more people know about what we're up to.
What do you think are most important qualities to have in a startup team?
Adaptability, resilience and open-mindedness. A start-up's journey to scale up is never a linear path and so you need people who are adept at mucking in, thinking above/below and outside of their pay grade, and willing to roll with the frequent changes.
If you could give one piece of advice for aspiring startups looking to disrupt the industry, what would it be?
When you're pioneering a new concept, it can be as hard explaining yourself as it is building the technology to solve it. But both are equally as important and, in most cases, the age old saying "build it and they will come" simply isn't true. You need to bring people along with you!
If you would like to find out more about Flipper, please visit its Sønr profile, or you can check out its website.