Steven Mendel – Bought By Many
Spøtlight : 7 min read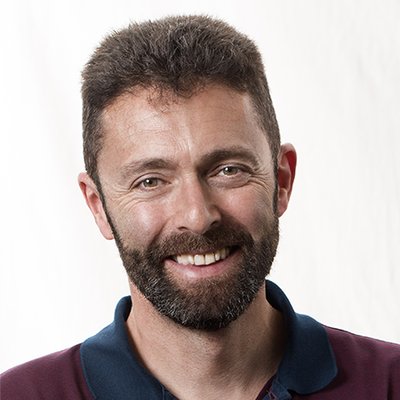 On this week's Spøtlight, we take a look at another startup using the P2P model to revolutionise the way we approach insurance – Bought By Many.
In our Q&A, Steven and I cover everything from company origins to future aspirations, and discuss BBM's most recent funding round.
Hi Steven, could you tell us a little bit about yourself and what Bought By Many does?
I'm an actuary and, before launching Bought By Many, I held senior positions at both Barclays Wealth and Close Brothers and also worked as a consultant for McKinsey.
I was lucky to start the company in 2012 with a handful of people who are dedicated to using technology to improve financial services. Although my role is to lead the company in creating better P2P insurance, I do have a life outside of work. Earlier this year I was part of a team that cycled the route of the Kindertransport, which carried Jewish children from Nazi Germany to London.
Bought By Many exists to create better insurance for everyone. We use search data and a deep understanding of consumer demand to build groups of specific insurance needs, such as travel insurance for people with cancer. We then either negotiate offers with existing insurers, if something appropriate already exists, or develop our own products if it doesn't.
Better P2P insurance is about pricing, coverage, and experience – not just one of these. We have more than 560,000 members who have joined one of our over 300 groups and tens of thousands of customers who have bought our own unique cover.
Where did the idea for the startup come from and what makes it unique?
I was getting ready to leave my last corporate job and wanted to keep my employer-provided health insurance policy, but pay for it myself. The policy was around £1,600 at the time. I called the provider and they said they had never been asked that question before and quoted me a price of £6,500. This brought home to me the poor way in which financial service corporates treat individuals.
I was telling Guy Farley (Bought By Many CTO and co-founder) about it, and he said that he'd been working on a piece of software that enabled people to share ideas and experiences inside Facebook when they went skiing. So, the idea of creating communities and helping people to use their collective buying power was born.
Our products have unique features such as pet insurance that never increases in price or travel insurance for people with severe conditions where we do not need to ask any medical questions. Our customer experience is exceptional; we have been given a quality mark for the clarity of our policy wording, our quote process uses natural language information gathering and our customer service team speak to customers like humans, without a script. As company we used different data from incumbents (such as search demand) and we see tech as a solution to help people. Compared to many other InsurTech we've managed to scale so we're offering cover to a significant number of customers.
What do you see as the most important qualities in a company's team?
They're passionate about customer experience and improving P2P insurance. We have a diverse team, many of whom have had careers outside of financial services. They bring great experience to the table and are all deeply motivated to improve the insurance industry for consumers.
Is there a particular new venture within the insurance ecosystem who inspires you?
We look across the industry to learn from companies. Sometimes we might be inspired by a particular feature or an overall concept. Lemonade is building a strong brand among millennials in the US and the UK's Cuvva has a good user experience.
It's important to be aware of what's going on in other regions. We've worked with Ping An in the past and it continues to innovate in China. One of our investors, Munich Re/HSB Ventures, too, has partnered with some interesting insurance companies in a number of geographies.
You recently announced a £15m Series B round. What are some of your plans for the new financing?
We've only just closed the Series B round so we haven't spent much of the money, yet! Our focus is on building out our offering along two dimensions: new products and new geographies.
The round saw CommerzVentures and Marsh invest for the first time. How important do you think these collaborations will be for the business over the next 6 months?
We look to take investment from companies that believe in and support our mission. CommerzVentures' Paul Morgenthaler has joined our board and we're looking forward to working with both investors closely. It was the first time in a long time that Marsh made this sort of investment, which shows others in the insurance industry believe in what we do.
Bought By Many has over 500,000 members and posted £20m in premium income last year. What targets have you set yourself for the next few quarters?
We'll grow both of those numbers and we're planning new products and a launch in another country. We have set ourselves stretching targets and, to date, we've achieved them all. I'm hoping that this level of achievement can continue for many years!
If you had to give one piece of advice for aspiring startups looking to disrupt the insurance industry, what would it be?
Use the Financial Conduct Authority's Innovation Hub. It was tough in our first year to get over the regulatory hurdles, but the Innovation Hub helped enormously. Plus, be focused – know the industry and even the specific part of it you want to disrupt.
If you would like to find out more about Bought By Many, please visit its Sønr profile, or you can check out its website.