Christian Wiens – Getsafe
Spøtlight : 6 min read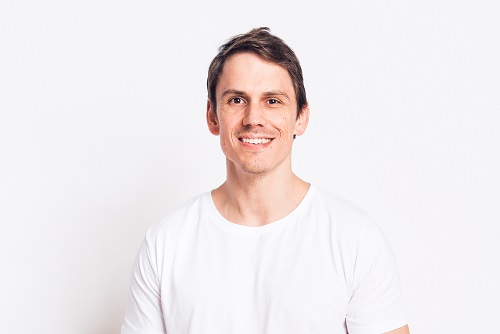 For this week's instalment, we highlight the hard work of Heidelberg-based insurtech, Getsafe, a mobile insurance company, who are using a combination of tech and AI to help customers buy and manage insurance entirely from their smartphone. 
Targeting the underserved millennial generation, Getsafe garnered a lot of attention last month after picking up $17M in Series A funding to fuel its European expansion.
Hi there, can you tell us about yourself and what your company does?
Marius is a physicist who studied mechanical engineering. At first glance, we're an unequal team, but we both have a high tech affinity and the same mindset. Getsafe has created a completely new insurance experience on the smartphone. With our app, customers can change and manage their data and coverage in real time – without any paperwork. They can even file a claim within the app – our chatbot Carla is available 24/7 and helps with bigger and smaller questions.
Where did the idea for Getsafe come from, and what makes it unique?
While talking about insurance with my parents and understanding they had tons of paperwork but no idea what they had covered and what not. Getsafe is the only mobile insurance company with a multi line approach, being able to offer property, life and health insurance in one single membership.
"While talking about insurance with my parents and understanding they had tons of paperwork but no idea what they had covered and what not."

Christian Wiens
What do you see as the most important qualities in a company's team?
Ambition, trust and intrinsic motivation. At Getsafe, we are a young and very international team with people from more than ten countries. We have different cultural, economic and religious backgrounds, but we have a common goal: We want to change the way people see and use insurance.
You consider Getsafe to be a market leader in the digital-first 20 to 35-year-old segment, with 60,000 customers to your name. What do you attribute to Getsafe's success, and how do you expect that figure to grow when you launch in the UK?
We have created a product millennials love to use and plan expand into more European countries soon.
In just a few years, you've managed to secure partnerships with Munich RE, along with investment from the likes of Earlybird and CommerzVentures. How crucial have these alliances been to Getsafe's growth, and will you be looking to partner with any further firms in 2019?
Munich Re is a powerful partner for us, enabling us to focus on our core competence. We will use Munich Re's global presence, also, to scale internationally. And, of course, it's the trust of our renowned investors such as Earlybird or CommerzVentures that enables us to bring the concept of multi-line insurance into the digital age.
You recently mentioned plans to raise another funding round in the next 12 months. How much will you be looking to raise, and what will the funds be used for?
Unfortunately, we're unable to comment on this, so you'll just have to wait and see!
Name another new venture within the insurance ecosystem who inspires you. Why?
Oscar Health in the US, because they're not just building a digital health insurance policy, but a true health companion. Plus, the founder, Mario, is also German.
One piece of advice for aspiring startups looking to disrupt the insurance industry?
Always have the customer in mind and do what's best for them. Also, insurance is a long-term play with a stable, proven business model that materialises over time. Look for investors that deeply understand this.
Finally, what do you see as being the most disruptive tech trend in the next 5 years?
Edge Machine Learning, which will make low-power IoT devices way more capable. It will open up many use cases to, for instance, help people with disabilities, or will gives us the next generation of prevention/monitoring devices to prevent risks.
Find out more on Getsafe.