Michael Lewis – Claim Technology
Spøtlight : 5 min read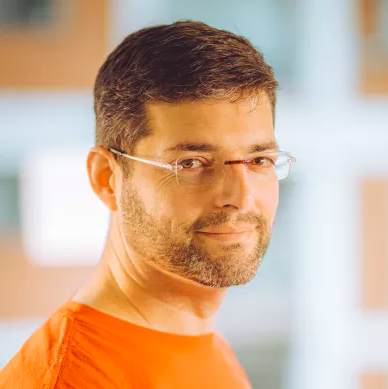 This week we interview Michael Lewis, Founder and CEO of Claim Technology, a Claims-as-a-Service platform. Claim Technology enables anyone involved in the claims process to automate administrative tasks or customer journeys, and is currently offering a free trial.
Hi Michael, could you tell us a little about yourself and your company, Claim Technology?
My day-job has included CEO, CIO and COO roles but my life's work has been exploring how we re-evaluate our belief in how companies ought to work and start thinking "upside down" instead. Claim Technology's mission is to take the friction out of insurance and claims in particular.
Can you go into more detail about the tech behind your Claims-as-a-Service platform?
In the past, every insurance software vendor built a tech stack on the assumption that a claims handler was always there to process the claim. This led to insurers spending $5bn on software but a further $140bn every year on processing the claim.
Claim Technology, Claims-as-a-Service platform, is the first insurtech to design a tech stack that assumes there may be no claims handler in the process. By taking out a conscious human, we had to develop a 'conscious machine' that can power the digital, touch-less claim for any policy and bring the same level of empowerment to insurance as fintech has brought to retail banking. Our platform enables anyone to launch digital customer-centric processes in the cloud in minutes, as a wrapper around your existing legacy systems.
What are some of your personal company highlights from the last year
We've been industry award finalists no less than 8 times in the last year and winner of the Technology Innovation of the Year award. Launching our platform was a real highlight – our first go-live operational call lasted only 30 seconds when the client told us everything was working perfectly and there was no need for any post-launch review calls!
Can you share some of your plans for 2020? Any key targets or milestones?
We're very excited about launching the most advanced bot automation store developed specifically for the insurance sector, enabling anyone to launch new digital customer-centric capability in minutes. We're also working hard on empowering "citizen developers" to design and launch highly complex, robust and scalable customer-centric claims processes in the cloud with no code.
What's your view on your market at the moment? What are the opportunities and threats?
Covid has exposed the issues with legacy mindsets, systems and processes and fostered a belief that the industry can change faster than it previously thought possible. Everyone is aware that the current process isn't working, but they aren't clear on how to escape the past and fundamentally re-imagine their future operating model.
The danger is that companies simply digitise their current insurer-centric/push model whereas what they actually need is the opposite; to create a customer-centric/pull model. That can't be achieved using the existing legacy systems with an eco-system of insurtechs on top – that's what the industry has been doing for decades and it will create just more legacy. Our insurance-as-a-service platform provides incumbents and insurtechs with a digital core, but as a wrapper around legacy so that legacy and digital can co-exist whilst strategically hollowing-out legacy. This provides operations and IT teams with immediate tactical wins, and a more strategic long-term approach to implementing a multitude of existing and emerging technologies (BPM, RPA, AI, IoT, Microservices etc).
If you had to give one piece of advice for aspiring startups looking to disrupt the insurance industry, what would it be?
Don't use the word disrupt.
Is there a startup within the insurance (or wider financial services space) you think should be one to watch over the next 12 months?
Two start-ups I would watch out for are 1) Binah.ai. who can calculate a variety of medical vital signs such as heart rate using nothing other than the camera in your smartphone, and 2) Voca.ai whose virtual agents support lifelike conversations with humans. Both companies could become unicorns.
If you'd like to find out more about Claim Technology, please visit its Sønr profile, or you can check out its website.