Michael Held – LifeSpeak
Spøtlight : 8 min read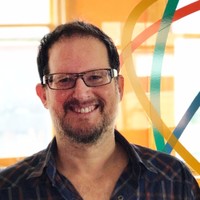 Our latest Spøtlight is with Michael Held, Founder and Chief Executive Officer of LifeSpeak, a SaaS provider of digital mental health and wellbeing education for mid- and enterprise-sized organisations. Read on to find out more about the company's recent IPO, the increase of focus on mental health during the pandemic, and LifeSpeak's plans for the next 12-months.

Hi Michael, could you tell us a little about yourself and introduce us to LifeSpeak?
I'm a lawyer and management consultant by training, and I spent the first six years of my career in those roles. This was back in the late 90s and early 2000s, and at the time, I saw a lot of my co-workers struggling to be fully engaged at work while balancing everything in their personal and professional lives. People would come to me looking for help and advice, which led me to recognize that there was a lack of resources, support, and education available to people looking for help to manage the daily challenges of life. That's what led me to founding LifeSpeak more than 17 years ago.
The daily pressures we all face have continued to expand for a myriad of reasons, and the need for proper support has expanded with it. LifeSpeak provides that support for people around the world. Our online platform offers the largest breadth of proprietary, expert-led videos and other digital content to help companies support the mental health and wellbeing of their people anywhere, anytime.
We now have nearly two decades of experience developing and curating these micro-learnings from the world's leading experts on a wide range of topics. For example, we have resources for people dealing with mental health issues such as depression, stress, and anxiety, for diversity and inclusion-related topics, for people who need advice on caring for an elderly parent, for those seeking financial advice, and so much more. Importantly, the content is delivered via our proprietary, engagement-focused SaaS platform, ensuring it's available anytime and anywhere to help people on their own schedule and when they need it most.

Can you tell us more about the work you do with insurers and perhaps share an example or two?
We work with insurance companies in two ways. The first is by serving as a resource for employees of an insurance company. The LifeSpeak platform, as I just talked about, is something employers offer as a benefit to their teams. Taking care of your people is the right thing to do, first and foremost, but it's also a good business practice for companies in any industry. As part of their benefits packages, insurance companies – and many other companies – provide access to the LifeSpeak platform for employees and their families. Giving employees, and the people they care about, proper resources to help them manage the issues they face in their day-to-day lives enables them to be more engaged and productive at work. It's a win-win for everyone.
The second way we work with insurance companies is through what we call our embedded partner program. This is where companies incorporate LifeSpeak into one or more products they sell to their own clients or customers for additional benefit and value. For example, Canada's Intact Insurance offers a product called "My Identity," targeted at remote workers that provides preventative advice and protection around things like legal issues, identity theft, and cybersecurity. They've embedded LifeSpeak into this offering, so My Identity clients also get access to the resources on the LifeSpeak platform. Another example would be our partnership with Lime Global, a UK-based healthcare insurance top-up provider. LifeSpeak's solution is available to their small and medium enterprise clients via their distribution channels as a part of their product offerings.

How do you help foster a culture of innovation within LifeSpeak?
That's a good question, and the answer is fundamental to our core business. The short answer is: we take care of our people. There are certain industries and companies that come to mind when you talk about innovation, and most of them probably conjure up images of things like relaxed dress codes, free lunches, and ping pong tables in the middle of the office. Those are nice perks, for sure, but they don't mean anything if you're not caring for a person's basic wellbeing first. At LifeSpeak, that's what we help our clients do, and it's something we take very seriously within our company as well. I truly believe it's essential for business success. When a team is happy and healthy, they're naturally more present at work – and that's the best environment to spur innovation. Our focus in this area was recently recognized by the Great Place to Work organization with top placement awards for Best Overall Workplace, Mental Wellness, and Diversity & Inclusion.

You recently completed an IPO – congratulations! Why did you decide to go down that route, and why was now the right time?
As I mentioned earlier, the need for mental health and wellbeing resources and education continues to expand. There are many reasons for that, and one of them is that talking about mental health issues is no longer taboo. The truth is, everybody needs help with something – if you don't, you're not human. And it's not just becoming more acceptable to ask for that help; people are starting to expect their employers to provide it proactively. At the same time, employers realize that while it is the right thing to do to provide this support, it's also essential to productivity and, therefore, key to success.
We have a very successful track record of working with organizations to provide employees, their families, and their customers with the assistance and education they need for nearly two decades, and demand is growing rapidly. The funding from the IPO will enable us to respond by more rapidly expanding our global footprint and accelerating our product roadmap.
When organizations offer LifeSpeak to their employees or customers, people use it. That high engagement rate is one of the things that makes me most proud about the LifeSpeak platform. With this high level of engagement, we can be the front door to someone's wellbeing journey, and we are in a lot of cases. We plan to keep doing that for more and more people – through organic growth and by acquiring companies that offer products and services that complement ours. Our IPO was the best vehicle to help make that happen.

How has Covid-19 affected your business, both in terms of customer trends and behind-the-scenes?
The last year and a half has been very difficult for all of us, and it's created a greater awareness of the need for the type of wellbeing education LifeSpeak provides. We saw a growing need before the pandemic and a trend toward C-level recognition of this need, but we believe the pandemic accelerated that recognition by the C-suite. As a robust SaaS platform, we've been able to scale globally and address the needs of many more people and organizations. And from a content perspective, we're working with our experts to make sure we're addressing the areas where people need the most help. For example, during the pandemic we saw an uptick in people seeking advice for sleeplessness, so we made sure to create additional content about that issue. Now that we're hopefully getting back to some sort of normal and many people are returning to an office environment, we're focusing there too.

LifeSpeak is headquartered in Toronoto, and you've recently shared news about a number of new customers and partnerships with organizations around the world. Where are you focusing?
We're headquartered in Canada, and we're expanding rapidly in the U.S., Europe, Asia-Pacific, and the Middle East. We recently signed a significant partnership with one of India's largest employee assistance programs, 1to1 Help. We already deliver content in English and Canadian French natively, as well as Spanish, German, and simplified Chinese through subtitling. We are working on expanding our language capabilities to 12 languages by the end of the fourth quarter, including Hindi.

Have you any other plans for the next 12-months that you can share with us? Any key targets or milestones?
Over the next 12 months, we will continue to significantly expand our library of expert-led content. We're going to continue to add languages, features, and other capabilities to our platform and continue to build our global footprint based on the significant demand that we've seen for our solution. Additionally, we'll explore and evaluate opportunities to increase the breadth of our service offering via strategic acquisitions.

What do you think the mental health and wellbeing market will look like in 10 years? What are the coming opportunities and threats?
I'm very encouraged by what I'm seeing. When I think back to the early days of my career and the situations that led me to start LifeSpeak, I realize that we've come a very long way in reducing the stigma of mental health. As I said, the focus on mental health and wellbeing has not just become accepted; it's becoming expected. Recently, we've seen professional athletes – from the French Open to the Olympics – openly discuss their struggles with mental health, and we can all learn from that. That's a very positive development for everyone. We all face struggles in our lives and in our work, and the first step towards moving past those struggles is to recognize them. For these reasons, the corporate wellbeing market will continue to expand rapidly over the next ten years and beyond. It will become a normal part of work-life balance, and that's an extremely positive step for all of us.
During the pandemic, organizations became even more aware of the importance of supporting the mental health and wellbeing of their employees. As we return to normal, organizations must remember that mental health challenges are an ongoing issue. Preventive solutions should be an integral component of reducing the financial and human cost and the productivity loss of more complex interventions.

Finally, if you had to give one piece of advice to companies that want to support the mental health of their employees and customers, what would it be?
My biggest advice is, "Don't be afraid to talk about it." In the past, people felt a need to be stoic in the workplace. But thankfully, that's changing in favour of a more human approach. It's becoming more acceptable to talk about mental health openly, as it should be. So my advice for companies is to find the resources that you think will best help your employees and then talk about them. Make sure your employees know it's something you care about and an area where you're dedicating resources. At the same time, it is important that you recognize that your employees may not wish to talk about it and to provide options that enable them to get guidance and advice confidentially and/or anonymously.


If you'd like to find out more about LifeSpeak, please visit its Sønr profile, or you can check out its website.