Laurens Koppelaar – Symbo
Spøtlight : 6 min read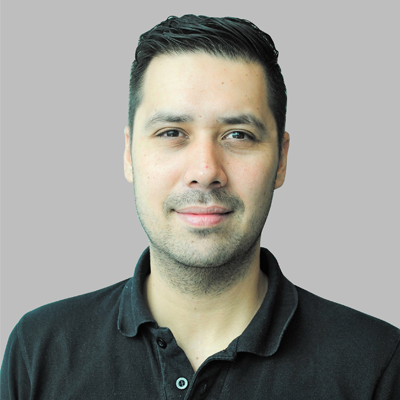 This week our Spøtlight interview is with Laurens Koppelaar, CEO of Symbo in Singapore. Symbo serves the insurance industry across product, distribution, and operations, and is currently seeking partnerships with insurers, brokers, and ecosystem partners across the Asia Pacific.

Hi Laurens, could you tell us a little about yourself and Symbo?
My name is Laurens Koppelaar and I'm the CEO of Symbo in Singapore. Having spent a decade working in the insurance industry across insurers and brokers, I decided to leave the corporate world and pursue my interests in the field of InsurTech and solve the challenge of inefficient, traditional distribution methods lacking the ability to reach underserved communities across emerging markets. At Symbo, I am responsible for regional growth and partnerships across Southeast Asia.
Symbo is a pan-Asian digital insurance platform, distribution and network company which helps insurance brands rapidly create powerful and engaging digital product offerings. Our technology platform, integration capabilities and consulting services have made us a choice for global clients in the technology-driven insurance space. We help insurers and brokers to generate revenue by launching digital distribution channels quickly. Symbo has partnered with 30+ insurance companies deploying digital insurance solutions across Asia.

Can you go into a bit more detail about the technology behind your end-to-end, full stack tech platform?
Symbo uses a micro-services driven architecture which is opposed to monolithic architectures, where every piece of the application is intertwined with different components. Separation and division of labour allows our services to continue running even if others are failing, keeping our applications more reliable as a whole. Through our native apps, we provide front-end and middleware components, utilising an open-API framework. As our platforms are used on a daily basis, our machine learning algorithms continually gather data points and provide us with analytics that allow us to innovate our product offerings.

I read that your Agency mobile app has seen lots of growth in terms of partner sign-ups. Can you tell us more about the app?
Symbo's Agency mobile app is a multi-utility app helping insurance companies to digitally engage with individuals by simplifying insurance transactions. The app allows and encourages entrepreneurial mindset in people to gain an additional income source through insurance sales. This 'phygital' model of distribution allows agents to serve their clients in a fully digital manner, with varying levels of face-to-face interaction as and when required.
The Agency app enables agents to serve their clients efficiently by digitally enabling the entire process from issuing a quote to claims handling. Certification, "Know Your Client" (KYC) and Training modules can all be completed within the application. Gamification techniques also encourage agents to get started on their journey of generating new income. We currently have over 42,000 agents signed up and actively advising clients and selling insurance through our platforms.

What are some of your company highlights from the 12-months?
In the past 12 months, we have seen a lot of growth in our business. For example, agent sign-ups on our Agency app increased by 20x. Our agent sign-up process was streamlined and shortened to less than 10 minutes. Finally, our modular platforms have been offered on a white-label basis and one key highlight is that we are able to deploy this for clients from start to finish in less than 8 weeks.

Can you share some of your plans for the next year? Any key targets or milestones you can share?
Symbo is currently looking at deepening our presence in India across our digital agency force and digital insurance ecosystem offering. Concurrently, we are looking for partners to bring this technology into other geographies, in a collaborative framework. We are actively seeking partnerships with insurers, brokers and ecosystem partners across Asia Pacific.

What's your view on your market at the moment? What are the opportunities and threats that Covid-19 present to innovation in insurance?
Most industries across the world have been hit hard by the pandemic. The insurance industry is no exception. If anything, Covid-19 has laid bare the vulnerabilities and weaknesses in the process of serving customers and insurance distribution partners.
There have been two major trends that we have witnessed since the onset of the pandemic. Firstly, there has been a complete shift in the demand for certain insurance products. Health insurance has seen a massive uptick, whereas consumer interest in travel insurance is non-existent. Whilst there are indications that the top and bottom line of insurers has been impacted, the true impact is yet to be seen.
Secondly, the pandemic has emphasised the need for digital technologies in onboarding agents and customers in a digital manner. It has accelerated the need for virtual engagement and has forced insurers to renew their focus on digital transformation.
If you had to give one piece of advice for aspiring startups looking to help innovate the insurance industry, what would it be?
My advice would be this – Deeply understand the pain points of various stakeholders in the insurance industry, as this varies widely depending on seniority and role. The insurance industry has fundamental challenges to be resolved and it requires a collaborative approach rather than a competitive mindset in order to tackle these deeply rooted challenges.
Finally, is there a startup within the insurance or wider financial services space you think should be one to watch over the next 12-months?
Naturally, I'd say Symbo! 🙂


If you'd like to find out more about Symbo, please visit its Sønr profile, or you can check out its website.