Rahul Bohra – BGL Group
Spøtlight : 7 min read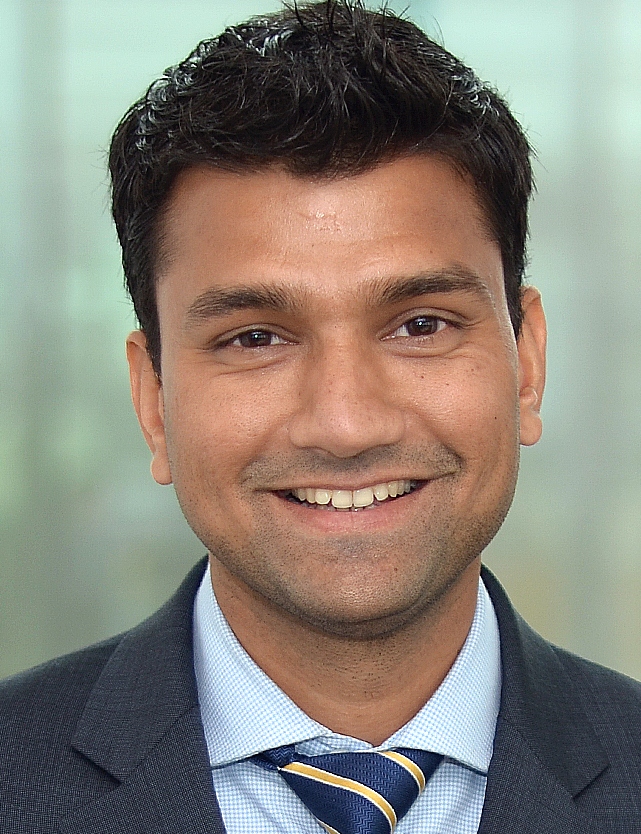 For this series of Spøtlights we're mixing things up – in addition to chatting to our exciting insurtech startups, we're also talking with global insurance businesses, discussing all things strategy, disruption, and innovation.
BGL Group is the parent of Comparethemarket, Beagle Street and more, and has been up to some exciting work in Open Banking and Mobility, amongst others. We interviewed Rahul Bohra, BGL's New Ventures Lead, to find out more.
Hi Rahul, can you tell us a bit more about BGL Group? Most people are probably aware of your subsidiary brands but not the parent company.
BGL Group is a privately owned, UK based consumer financial services business best known for UK's largest price comparison business CompareTheMarket.com. We have a second price comparison business in France called Lesfurets.com which is the market leader in the country. Outside of price comparison, we distribute personal lines and life insurance under several well-known brands including Beagle Street and Budget. The Group also powers car and home insurance products for several high street brands and retail banks including M&S, Post Office, Santander, Lloyds Bank etc.
In terms of scale, the Group has over 10m customers in the UK and c3,000 employees. Customer centricity, building loyalty and continuous engagement are at the heart of our business and the reason why some of our rewards programmes like Meerkat Toys, Meerkat Meals and Meerkat Movies have been hugely successful.
And what's your role at the Group? What does New Ventures do?
I joined three years back to support Group strategy and M&A activities, and help found and build our corporate ventures function – BGL New Ventures. The sole purpose of this function is to futureproof BGL's growth and help shape the future direction of travel, taking into account various consumer, market, tech and regulatory trends playing out in our markets. New Ventures has two key areas of remit:
1) Innovation – building new customer propositions and launching new businesses in adjacent and newer verticals
2) Start-up partnerships & acquisition – tapping into the external innovation and start-up ecosystem, and recognising that as a Group there is a significant opportunity to partner with innovative founders and early stage businesses to help deliver / accelerate our own strategies and roadmap.
We take a thematic approach in terms of the opportunities we look at in New Ventures and some of the themes I am working on include Future of Mobility, Open Banking, and the Sharing Economy. The thing that excites me the most is having the opportunity to deeply understand the needs and pain points of our customers and consider ways to solve them by creating new products or joining forces with start-ups.
Examples of our recent work include a new, Open Banking powered proposition that recently went live on the Meerkat App that helps customers manage their monthly outgoings. This followed the acquisition of an Open Banking start-up called Bean in 2019.
In short, the function exists to help the business stay grounded, innovate and participate in the disruption.
"I believe our approach to engaging with insurtech startups is quite unique in the market. We tend to keep the conversations open and honest, try and take fast decisions, and get to a Yes/No answer in terms of formal engagement quickly."

Rahul Bohra
What are the trends coming up that you think will have a big effect on our lives over the next 5-10 years?
I find use cases and customer problems more interesting than trends and technology per-se. Two that stand out the most in my view are: a) democratisation / opening up of customer financial data (through free credit reports and Open Banking), and b) business model innovation we are seeing in the transportation / personal mobility space.
I truly believe the opening up of customer banking data (through Open Banking APIs) and the availability of free credit reports (through the exponential growth of ClearScore and Credit Karma) is the 'Facebook' moment in consumer financial services – one which will enable a whole ecosystem of innovative propositions that leverage the richness of this data to drive personalisation and help consumers better manage their financial lives.
In the personal mobility space, whilst I don't see autonomous cars going main stream in the next ten years, I see a whole lot of innovation happening in the interim – to the extent that consumers attitude towards cars specifically and transportation in general changes significantly. So, whilst on-demand taxis and ride hailing services are well established now, I see some of the newer models like peer-to-peer car sharing, car subscription, on-demand car rental and mobility-as-a-service going main stream over the next few years. The arrival of autonomous cars will only accelerate this change in my view.
As a Group, we have significant focus on these two areas given the importance of financial services and car insurance to our business.
Price Comparison is obviously a huge part of BGL's business – how has that changed in the last few years? And where do you see it going in the future?
It's fair to say that the UK is by far the most developed and mature market in terms of price comparison for financial services. It's fiercely competitive, highly regulated and businesses run multi-million-pound marketing budgets to maintain top of mind consumer awareness. Price and breadth of providers are viewed as competitive advantages and historically customer engagement has largely been transactional in nature. As a business, we have had big focus on driving differentiation through customer loyalty and rewards and that has been a big part of our success.
That said, I see significant change coming with many price comparison businesses now looking at completely flipping the business model on its head. Which means, moving from the current transactional model to one which is more customer life-time-value focused, changing focus from customer acquisition to ongoing customer engagement, from looking at products in silos to looking at comparison as a service, from question-set based comparison journeys to auto-switch, and so on. As market leaders, I see our business driving a lot of this change.
When working on the Build side of New Ventures' activity, how much are other staff members able to get involved i.e. people from tech, product and other functions around the business?
Lots. Knowledge transfer, talent mobility and upskilling employees are some of the key tenets in New Ventures. The core team is very small, and we pull in people from all parts of the business to work on various projects and design missions at any point in time. This creates an opportunity for everyone in the business to participate in innovation projects in addition to their day jobs, and to take back some of the key learnings and insights back into their respective functions. What this also does, from an optics point of view, is that it ensures that New Ventures and my team are not seen as the only ones responsible for 'innovation' in the business – rather every employee is.
We at Tällt have helped BGL and its divisions engage with lots of insurtech startups, both through big events like Partnership Days and on a more ad hoc basis. What qualities are you looking for when deciding which ventures to engage with?
We have a defined framework, no different to how a VC firm or a CVC will assess potential start-ups for investment. Our focus tends to be on early stage businesses (Seed, Series A) and the areas we look for include: a) founding team and vision, b) product / business model and traction to date, c) potential size of the opportunity and d) strategic fit with our business.
The last point 'strategic fit' is key and one we look at first before considering the other factors. Importantly, we take an inside-out approach – i.e., take a real hard look at our business strategy and product roadmaps and use this as the main filter to identify and originate relevant start-ups.
I believe our approach to engaging with insurtech startups is quite unique in the market. We tend to keep the conversations open and honest, try and take fast decisions, and get to a Yes/No answer in terms of formal engagement quickly. There is nothing worse than keeping the founders engaged for prolonged periods of time if you see no opportunity with the business at the end of the day. The annual Start-up Partnership Day event that we run has been designed and structured with these very objectives in mind.
In the past couple of years, senior execs from across BGL have taken trips to India & China. What has been the purpose of those missions? What did you learn?
These were two fascinating trips to Asia. We undertook immersion trips to India and China with the objective to understand and tap into the innovation and start-up ecosystem in these countries, and to obtain insights that can enhance our own ability to develop and launch first class customer propositions.
Over a dozen senior execs from across the business participated in these week-long trips which saw us engage with various participants in the ecosystem including insurtech startups, VCs, accelerators, corporates, influencers, etc. It was a great opportunity to take senior leaders outside of our business and give them first-hand experience in some of the digital innovations we are seeing in these two vast and fast-growing markets.
One of the key pieces of insight we took away from the India trip was understanding how a piece of government reform / legislation can accelerate and turbo charge digital innovation (Aadhaar biometric database driving numerous Fintech business models and getting citizens into the mainstream banking system).
Similarly, in the case of China it was fascinating to see the leverage mobile platforms like Alipay and WeChat have in the innovation ecosystem and how these platforms have managed to transform into Super Apps that provide a one stop shop for multitude of different services – in essence, becoming the de facto distribution channel for all consumer-focussed digital services.
Beyond your work for BGL, what technology trend or cool insurtech startups are you most excited about?
The best part about my job is the opportunity to have open and honest conversations with founders of early-stage businesses and over the past few years, I have engaged with 100s of such insurtech startups globally.
There are two I have come across in the last year or so that I believe are destined for bigger things. One is What3words which is a UK based mapping service that has encoded every geographic coordinate into three simple dictionary words. Absolutely fascinated by this service and I believe its integration with something like Google Maps (or Waze) will give it the push that it needs.
The second is a Belgium based mobility start-up called Cowboy that designs electric / smart bikes (with no gears). The business has delivered solid traction in the last year or so and to me this is the 'iPhone' equivalent of what an e-bike should be – one to watch out for.
And finally, who's your favourite Meerkat?
It has to be Baby Oleg without a shadow of doubt! I have watched the Baby Oleg Disney Frozen ad from Christmas 2016 so many times – highly recommended, will surely melt your heart.
If you would like to learn more about BGL and its brands, you can visit its website, or if you're a Sønr subscriber, you can also find its profile here.