Customers
Market analysis and trend immersions for HUK-COBURG
We help the Board of leading German insurer, HUK-COBURG to understand the tech innovation landscape to shape their business strategy.
We provide up-to-the-minute investment data with insight into startup, corporate and tech giant activity to build a rich picture they need to make informed decisions. 

Linking market insight to business value
Exec teams, globally are challenged to find a competitive advantage in a world of increasingly similar products and expectant customers. 
The Board of German domestic insurer, HUK COBURG recognized a critical gap in their ability to tackle this. So, they tasked us with answering three key questions: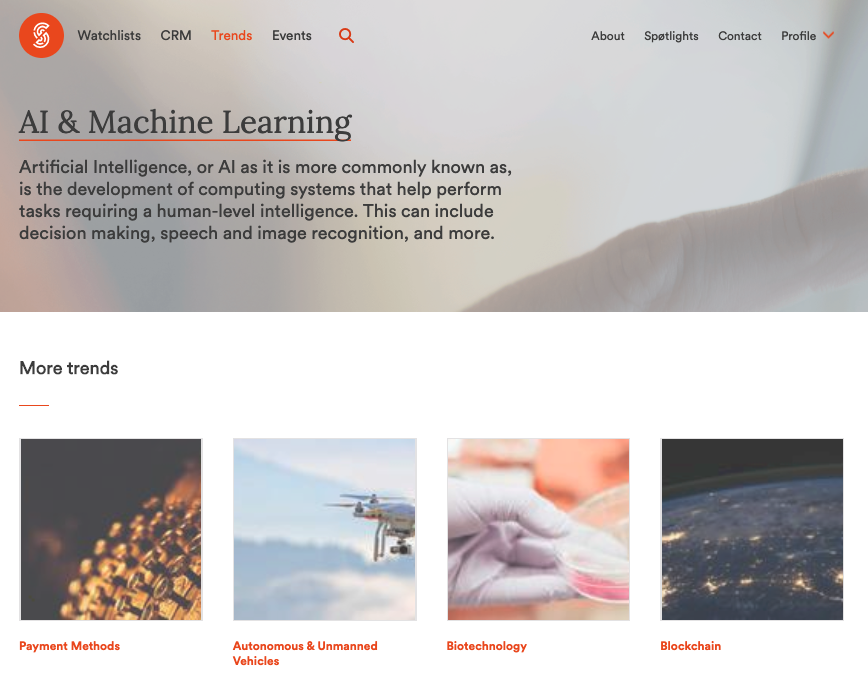 Where's the smart money going?
This is the billion dollar question. We start with an investment-driven approach to analysis – identifying (and quantifying) where investors are placing their bets in tech innovation, globally.
We use this insight to map trends against HUK-COBURG's areas of interest – providing a repeatable methodology to inform strategy.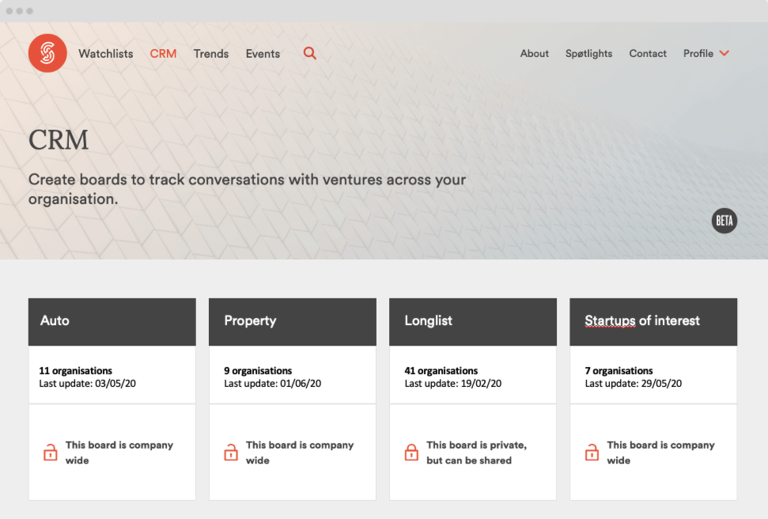 What value can ventures offer?
A pretty important question. But value can be a subjective term and requires comprehensive analysis and interpretation.
So, we use Sonr to deep-dive into specific start/scaleups to understand their proposition, competitors, distribution channels, growth, investors and management team's track record.
Coupled with our insurance expertise we're able to provide detailed recommendations on how to interpret what's of potential value.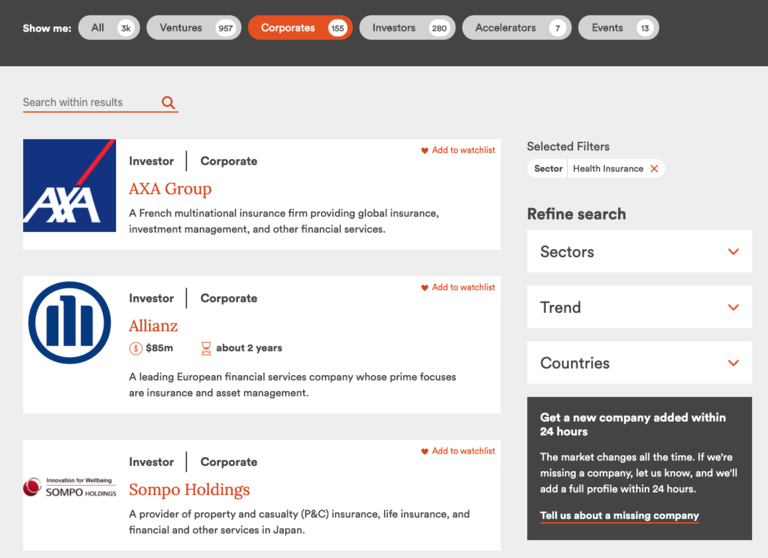 Who else is doing this?
Achieving competitive advantage is a challenge.
But it's left to chance if you don't consider what both your competitors and the ever-encroaching tech giants are doing in a particular space.
Whether that's to exploit a gap in the market analysis or to cover an exploitable gap in your product portfolio we help HUK-COBURG manage the opportunities and risks.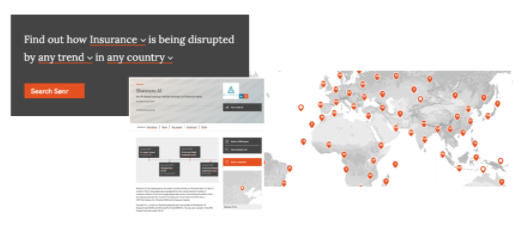 Collaboration to reduce time to value
Our clients are incredibly busy driving their business, which is why we're passionate about simplifying a complex landscape. By doing this we enable them to focus on translating insight into strategy and initiatives that deliver value as rapidly as possible.
We can only do this by working closely with them – an approach that's been working well with HUK-COBURG for over a year now, and we're excited to be working together into the next.